5 Key Tips On Design Trends In 2020
When we are thinking about designing a modern pharmacy layout, and what this means to the overall look and feel of your pharmacy floor plan, there is no doubt that the expectation of the everyday shopper has increased – and it has been a quite rapid increase at that. Customer experiences on their shopping outings in 2020 need to be as efficient and as visually stimulating as they are online.
In fact, a modern pharmacy layout needs to please the emotional needs of the customer as well their visual needs within the modern pharmacy floor plan. Not always an easy task.
While the increase of online shopping has notably changed the retail landscape as we know it, statistics show that the consumer is still spending generously in "bricks and mortar" stores like the pharmacy.
While 67% of Millennials prefer to shop online, this percentage drops drastically as the shopper gets older: 41% of the baby boomer generation are online shoppers, and only 28% of seniors frequent the world wide web for their retail fix.
So when it comes to your interior design choices for a new look, modern pharmacy layout of your retail space we need to ask the question, "What does your customer expect from your pharmacy layout?"
Here are our top 5 questions to consider when designing your modern pharmacy layout: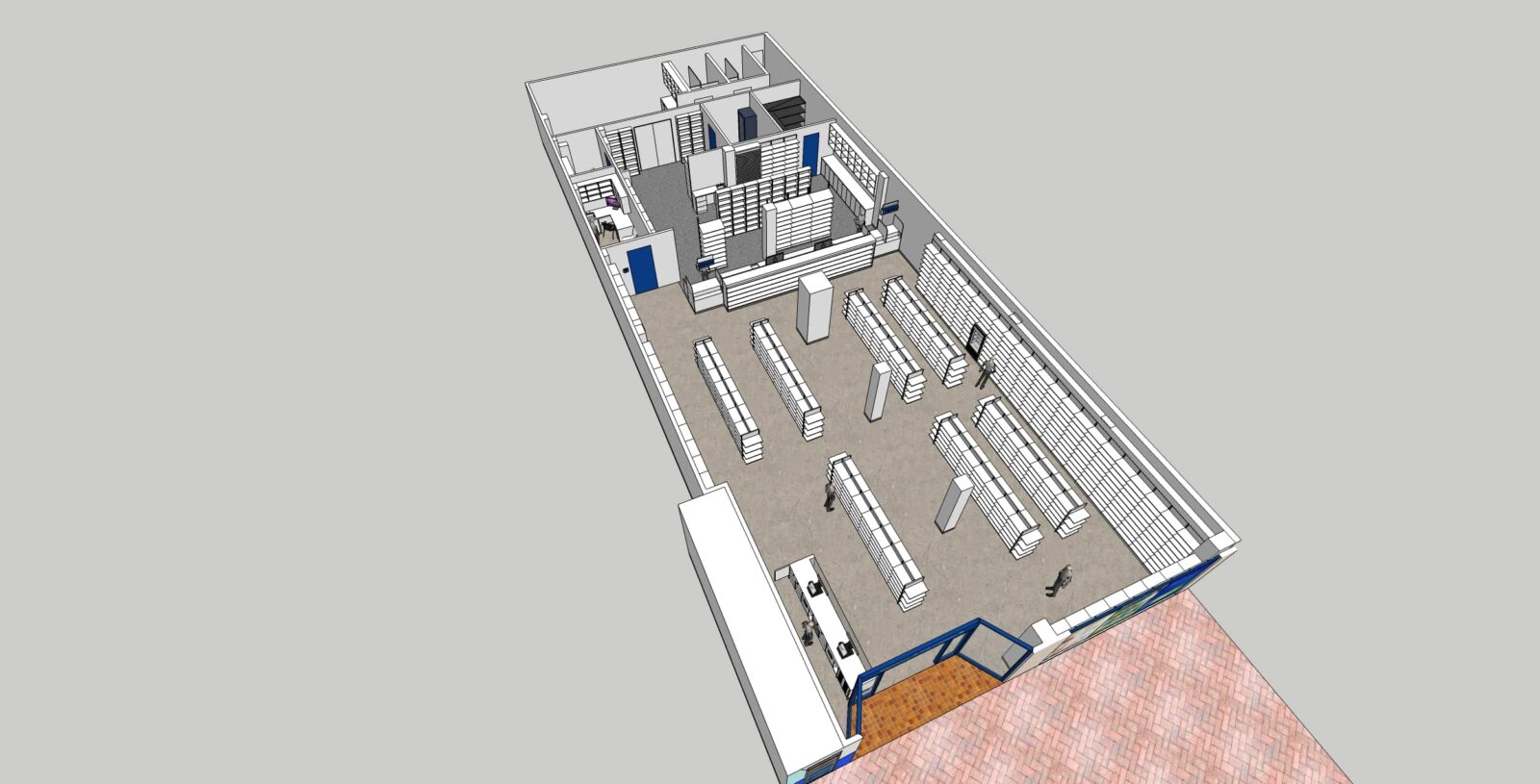 ---
Tip #1
Why Is Product Placement Important For Modern Pharmacy Layouts?
A key component to a modern pharmacy is recognising the need for successful product placement. Put simply, the goods on your pharmacy shelf will probably not attract the attention of the shopper if they are not displayed in the correct location, at the correct eye level for maximum engagement.
A modern pharmacy layout should offer shoppers an interactive, simple and stress-free experience through a well thought out shelving system and display. When it comes to your product display, ask yourself the following:
• What product range has the highest demand and sales point?
• What product range has the lowest demand and sales point?
• What products need to go behind the counter (such as prescription medication)?
• What products can be displayed throughout the retail pharmacy?
Get to know your products in the pharmacy. From there you can assess what display and shelving system will work best for your modern and innovative fit out.
How Can A Modern Pharmacy Layout Meet Customer Expectations?
• Can your product range be ordered and shelved in categories? From hair care products to personal hygiene, health and vitamins to beauty and makeup, customers can find the product they need in the isles of your modern pharmacy, allowing for easy, convenient shopping.
• Has the pharmacy floor plan allowed for space within the shelving system for product brand requirements? Many brands do not like to share a close retail space with their competitor.
• Has your pharmacy design team created a shelving system that allows for product placement? Remember, drawing attention to products that are in high demand inevitably increases the sales of the store. We recommend developing a system within the shelving design to cater for this.
• Can you change the shelving system around as needed for future growth and change of product requirements? Having flexibility in your pharmacy floor plan will allow for future change and growth – a key to a successful long-term business model.
---
Tip #2
How Can A Modern Pharmacy Layout Meet Customer Expectations?
To ensure a high rate of return customers to your modern pharmacy it is important to understand their needs, ensuring their expectations are met. With competition between businesses high, the new modern layout of the pharmacy shopping experience should leave your customer with:
• The confidence in your modern pharmacy that you have a solution, product or advice that they need
• The feeling that your staff members have a keen knowledge and understanding of all your products and are available to assist
• The feeling that your modern pharmacy stocks all the recommended brands in each category. Every shopper wants to feel they are getting the best – particularly when it comes to their health. So creating an effective shelving system allows customers to see for themselves the brands they know and trust are right there in front of them.
---
Tip #3
What Are The Keys To A Successful Modern Pharmacy Layout?
Using a well laid out display and shelving system, your new design can really maximise even the smallest spaces in your modern pharmacy.
The key to a successful modern pharmacy floor plan lies in two important factors – organisation and space.
1) Organisation: Improving your pharmacy store layout by can be easier than you may first think. Ensure displays are uncluttered, signage is clear and unwanted – and unsalable – products are removed off the shelves. Keep in mind that badly organised shelving reduces the attention of your customer, leading to a negative effect on your pharmacy sales.
2)  Space: Every successful retail floor plan requires space in and around key areas of the store. Ensuring your store layout incorporates space for your customer to browse, line up for a product, or even chat with a friend will impact positively on their overall shopping experience. Remember, the "space" factor is a key element of a modern pharmacy layout, so ensure there is room to move around popular displays, counters, and entry points of your store.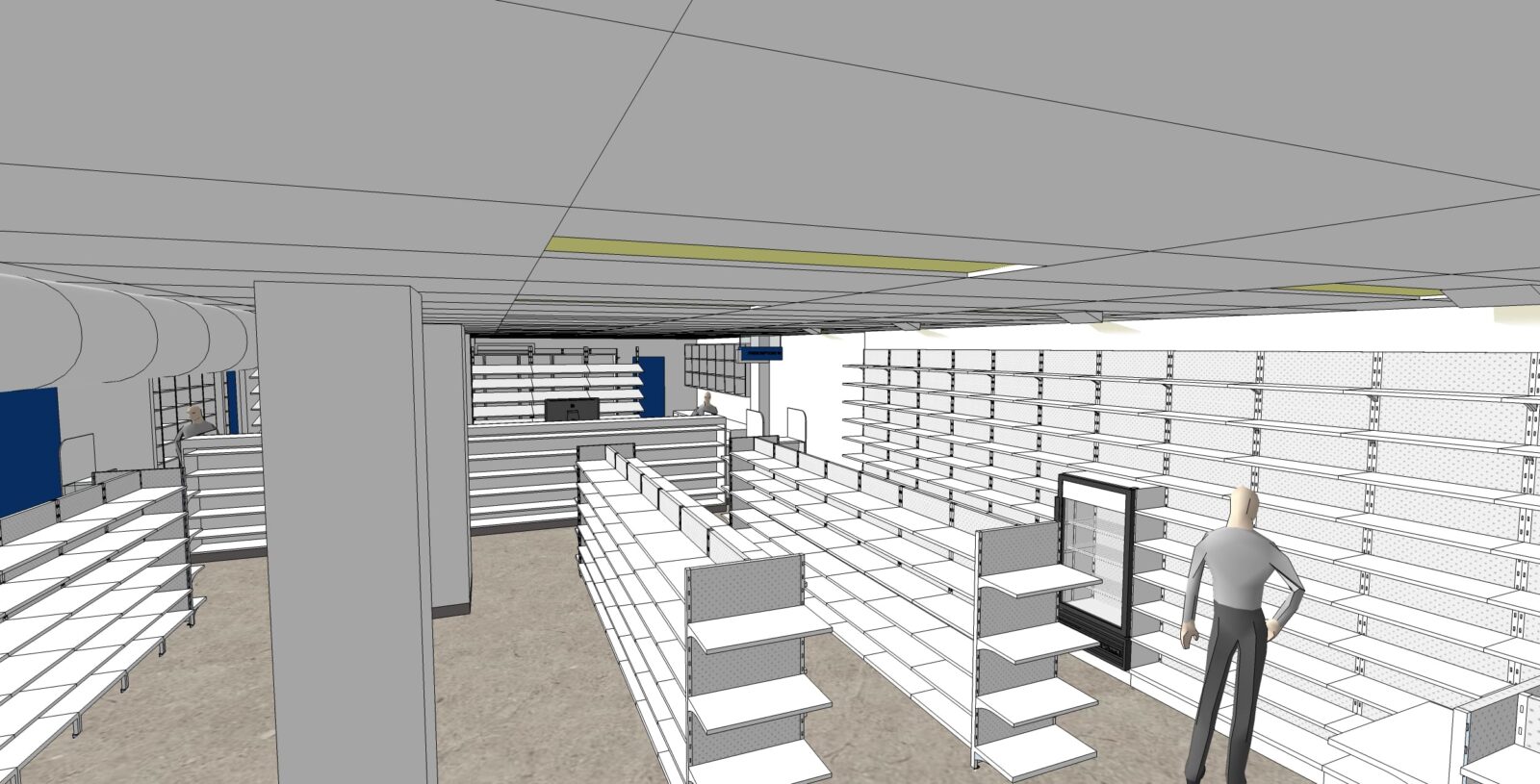 ---
Tip #4
Why Is Technology Important For Modern Pharmacy Layouts?
Technology and innovation play a major part when designing a new modern pharmacy layout. Giving your customers an interactive shopping experience can be as simple as integrating television screens into displays, and shelves designed to "try and test" products.
This interactive ability of your new look pharmacy floor plan is something customers cannot experience when shopping online – so be sure to maximise this point of difference!
Stands, stations, displays housing products, information Tablets and television screens are all visual ways for customers to receive product knowledge within your retail pharmacy – so maximise these opportunities when designing your new modern pharmacy layout. Modern-day pharmacy counter designs are as tech-savvy as any other retail store.
From iPad integration that allows customers to learn more about a product type to television screens promoting the latest supplement or vitamin, technology should be considered in your pharmacy counter design.
If budget constraints do not allow for technology right at the minute, think about incorporating the ability to add these in the future into your pharmacy counter design. This will save time and money down the track.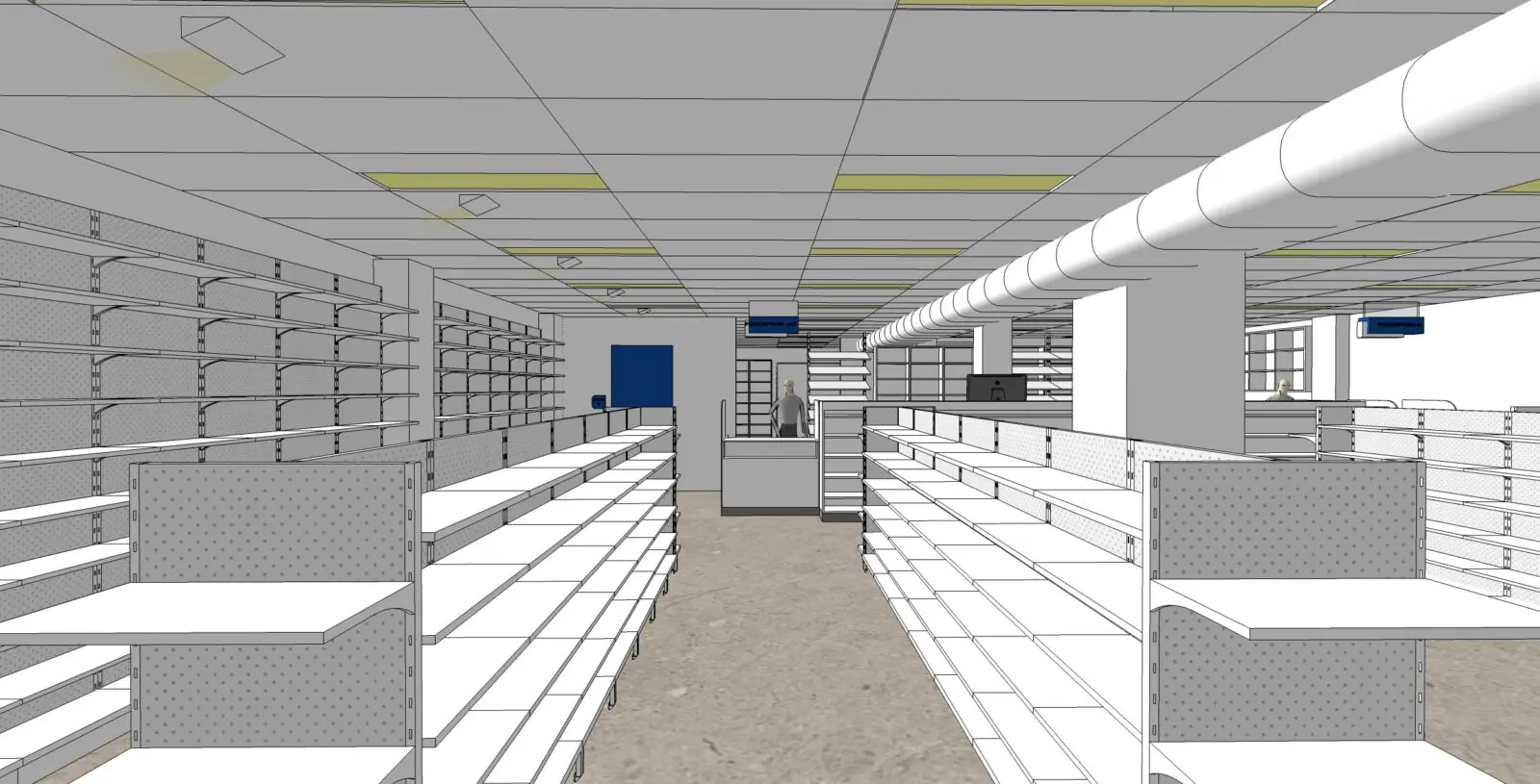 ---
Tip #5
Should I Seek Advice From Modern Pharmacy Layout Experts?
As with many things, casting a fresh set of eyes over your business will allow you to consider all the possibilities and restrictions you face when designing your modern pharmacy layout.
Having a professional work with you on product and brand placement will allow you to make the correct design decisions when it comes to re-jigging your floor and shelf space.
Set goals with your business coach and talk with a design team on shelving, display and counter options for your pharmacy. Remember, bringing in the experts can ensure your business – and your customers – needs are met.
---
Why Should You Work With Expert Pharmacy Builders?
At the end of the day, no one is more passionate about your pharmacy business and work than you are, so it's imperative that you find a leading pharmacy design and construction company that is equally as enthusiastic and passionate about their work, so you can achieve a modern pharmacy design which sets you apart from your competitors.
For ImpeccaBuild, quality is more than a promise, it is genuine performance and they guarantee the highest level of quality across all their pharmacy design and build projects.
Put your trust in the right hands and only work with expert pharmacy builders who have your best interest at heart and can provide you with solutions that optimise your space while adhering to your budget for the project.
To learn more about our expert pharmacy design services or specialist pharmacy fitout solutions on offer, get in touch with us today.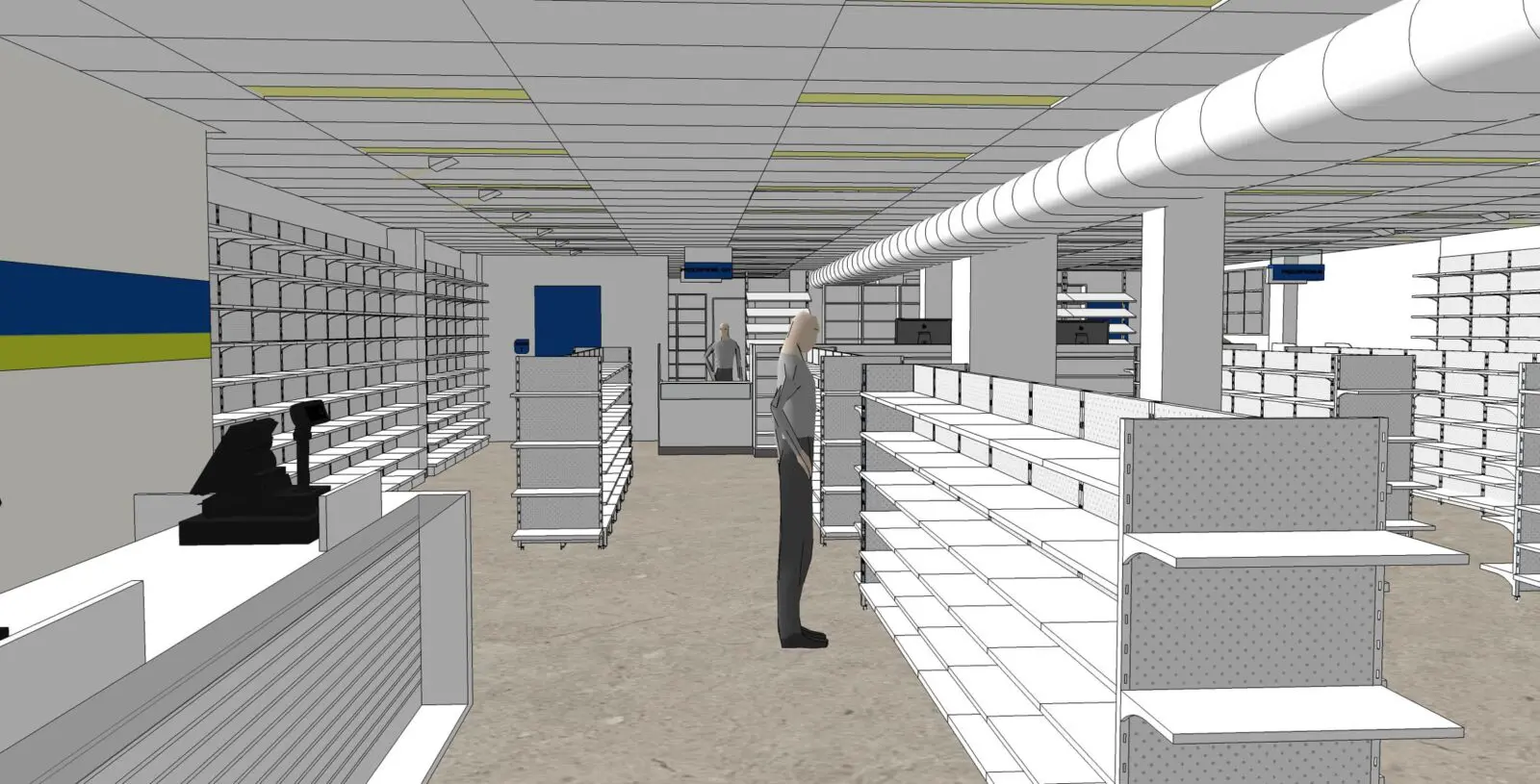 ---
Resources