About Us
Sydney's Interior Fit Out Experts
Providing interior fit-out that's designed for the 21st Century, ImpeccaBuild combines stunning aesthetics with highly functional fit-out. We are passionate about designing projects that are innovative, flexible and deliver excellent value.
Capable of delivering fit-outs suitable for almost any location, our team are proud of their ability to transform work-spaces of all shapes and sizes into interiors that showcase your vision accurately and well. From project management through to design and fit, we provide a complete interior fit-out service that offers quality and value.
Passionate
Interior fit out & designs you'll love.
We believe in putting the client at the heart of what we do. As a company that listens, our talent lies in being able to transform your vision and aspirations into a practical, workable and affordable reality. 
No matter what sort of interior design you're looking for, we have the skill to create the look you want for a budget that suits. From offices, restaurant fit-out, medical fit-out, retail fit-out and more, we draw on our breadth of experience to deliver a project that meets your practical needs as well as your aesthetic tastes.
Convenient
End-to-end project management.
One of the things that makes us a little different is our commitment to making interior fit-out as convenient as possible for our clients. We offer a complete project management service, ensuring that every aspect of your project is undertaken by our skilled, experienced team. 
We provide a single point of access for all your queries, progress reports and other requirements, making it fast and simple to stay updated throughout the fit-out process.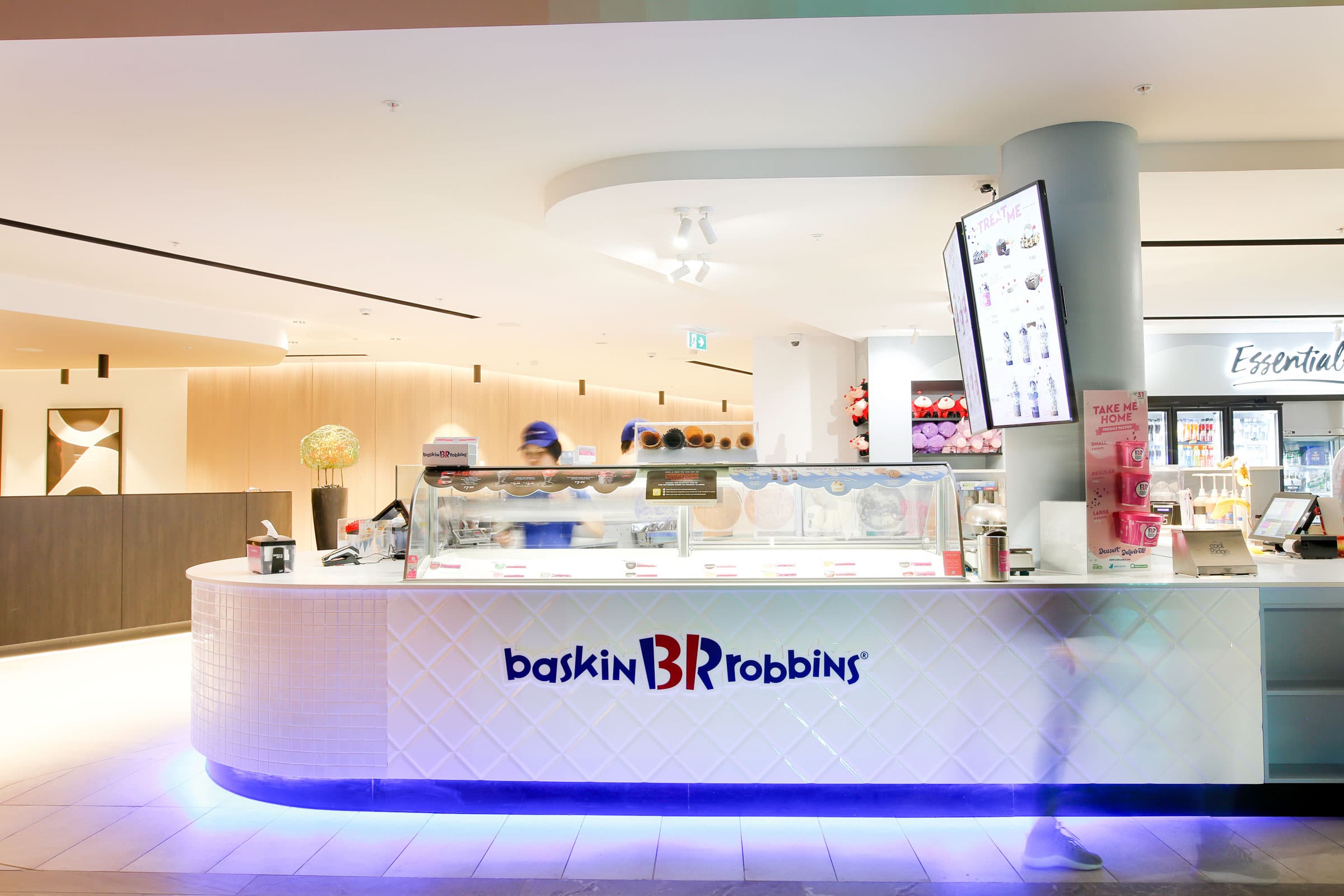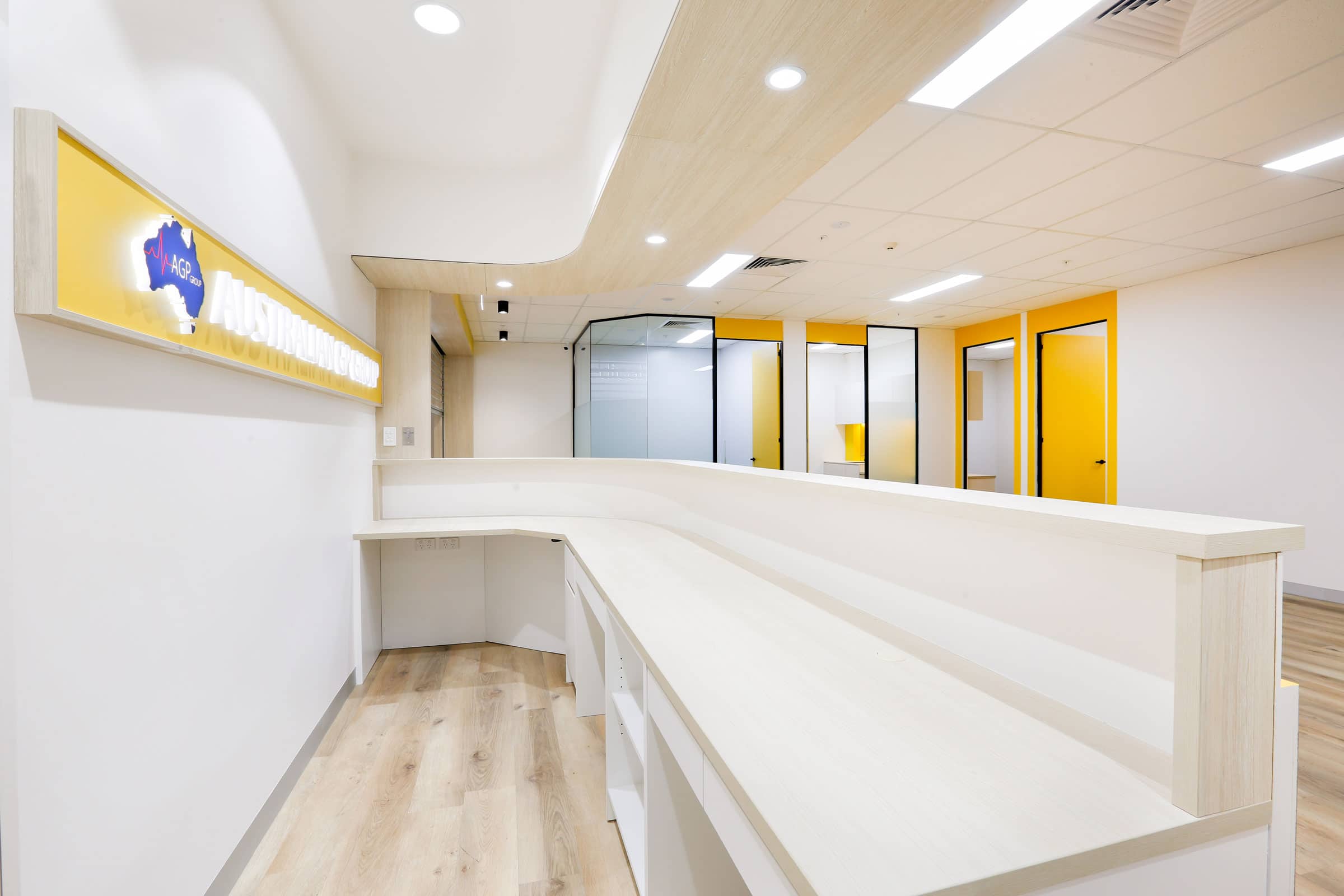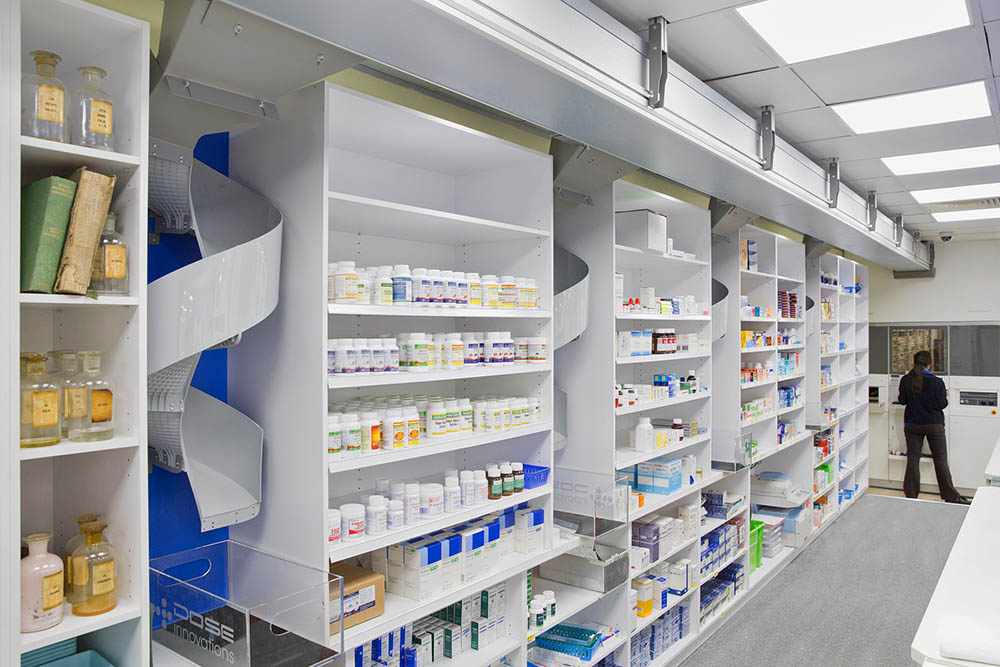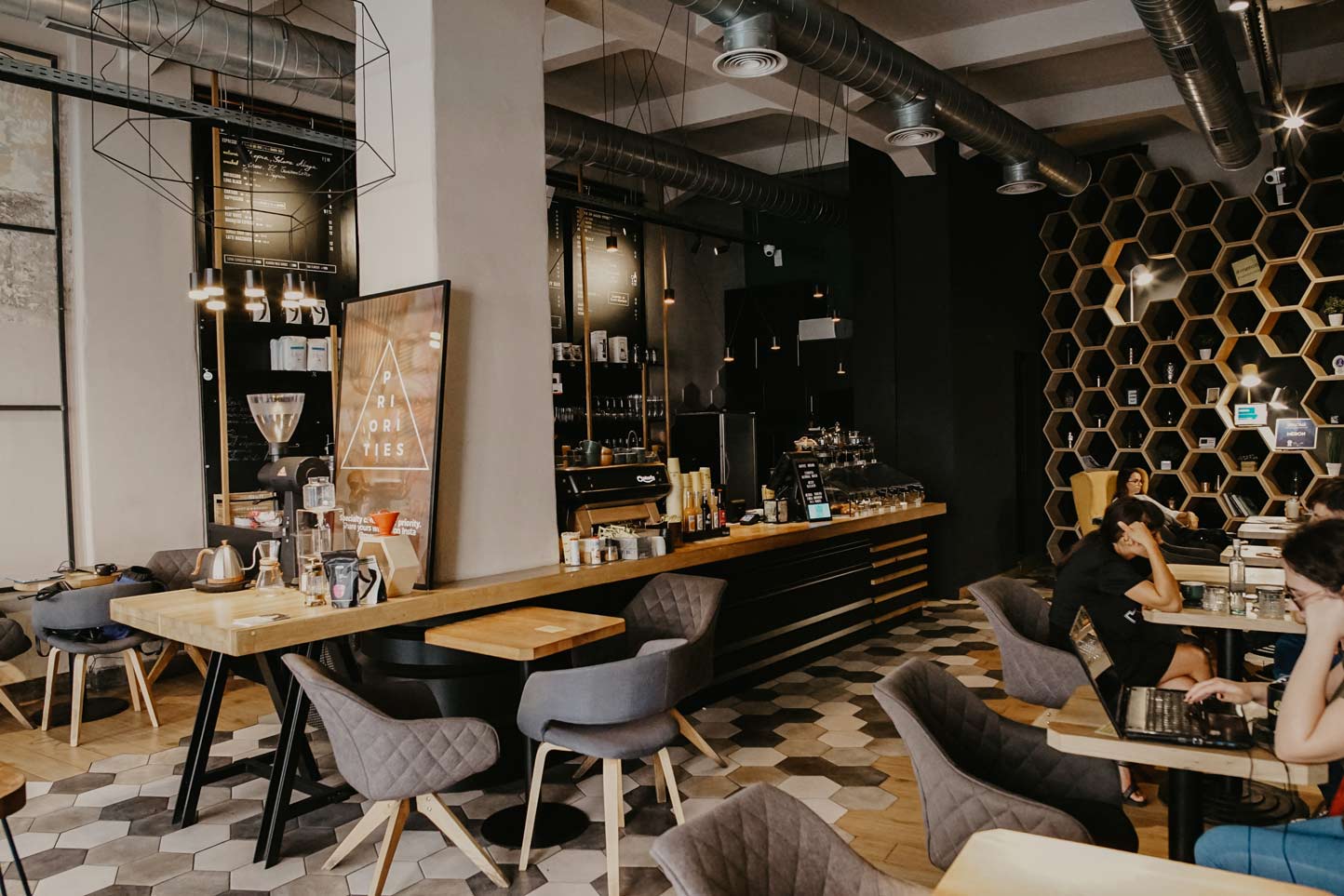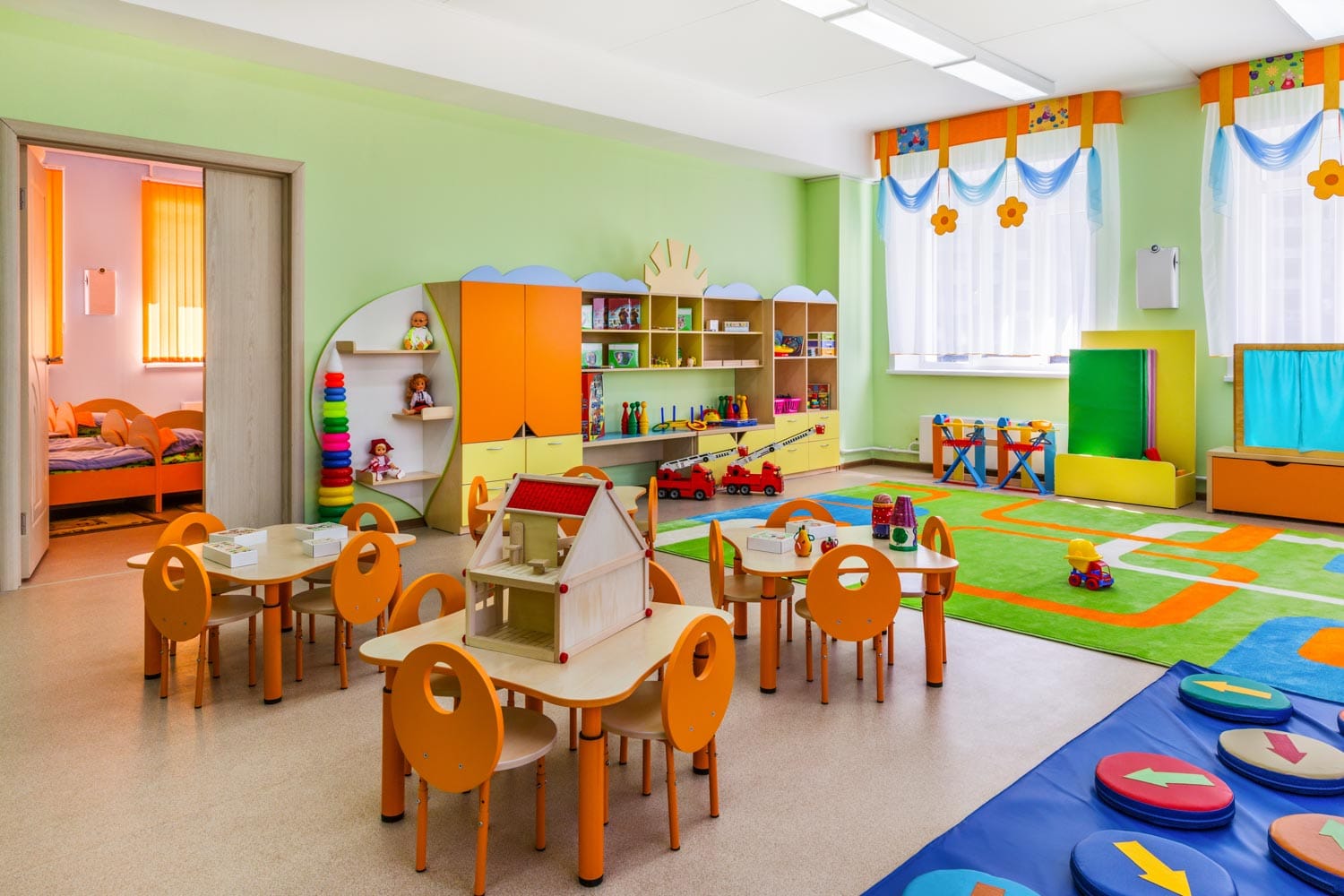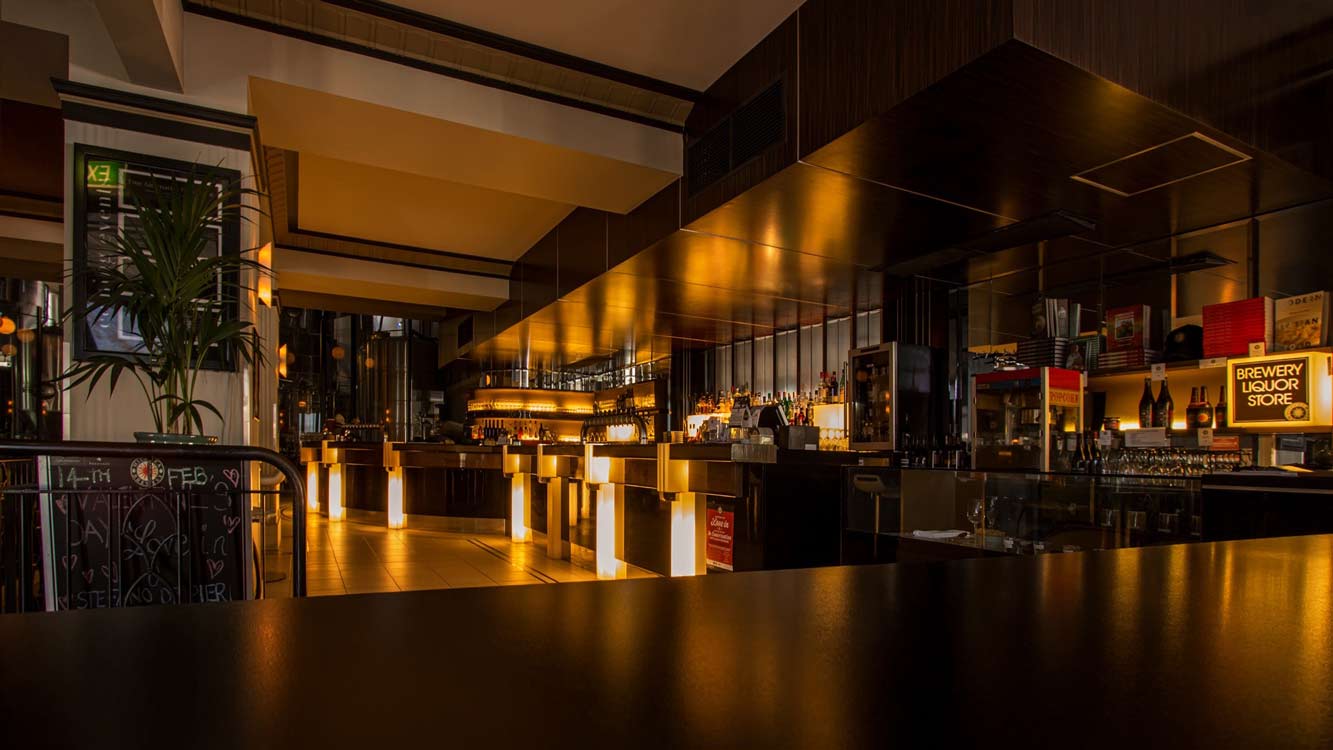 Innovative
Specialised interior fit out knowledge.
We are a company that's passionate about what we do, and also eager to stand out for the right reasons. Our team are constantly updating and improving their interior fit-out knowledge.
If there are fresh materials on the market, eco-friendly options available, new fit-out trends or exciting, novel solutions to challenging fit-out scenarios, we'll search them out. This means our projects aren't just environmentally-friendly and green, they also showcase some of the most advanced interior fit-out design and materials you'll find anywhere.
Accountable
Honest & transparent relationships
Whether you want office space transformed or a kiosk renovated, we will get your job done on time and on budget. We understand how important cost is to our clients, which is why we consider the budget at the start of the planning process for your interior fit-out. 
This enables us to deliver a design which is both exciting and affordable. Through rigorous planning and the use of time-saving working strategies, we are able to ensure projects are completed on time, even if there are unexpected barriers and delays.
ImpeccaBuild is passionate about each and every project. We combine innovation and accountability to create interior fit out projects which are good for the community and the environment. We welcome the opportunity to work with you in order to realise your perfect fit-out.
Speak With The Team
What Our Clients Are Saying
"Impeccabuild managed our home renovation from start to finish, including the initial design. They worked within our budget and finished our bathroom and kitchen renovation in 3 weeks. We are extremely satisfied with how everything was executed and would highly recommend Impeccabuild to anyone looking for a great home renovation!"

Emma & Simon, L

Dover Heights, NSW
"So happy with the outcome of our renovation! Impeccabuild really utilised the space we had really well."

Ronda & Alfred, G

Sylvania, NSW
"It was a pleasure dealing with Impeccabuild who truly made my bathroom renovation a simple and easy process. The pricing was really fair and the work ethic and professionalism was outstanding. Thank you for your help!"

Zachery, F

Mosman, NSW
"Impeccabuild and the team did an outstanding job! I can't say enough good things about how they planned and implemented the renovation. It was an absolute pleasure working with you and I would highly recommend you to anyone I know."

Elizabeth, M

Oatley, NSW
"I could not recommend ImpeccaBuild highly enough. They are true professionals who like to work off detailed plans. Our plans were not detailed and were amended on the go. Despite this ImpeccaBuild took this in their stride and worked with us to to ensure our finished product was impeccable! We look forward to working with them again."

Trevor Sidley | Director

Monkey Mania | Baskin Robbins | Essentials Convenience Store
"Sina and his team did a great job for our warehouse and office fitout. They are highly professional, honest and reliable.

Would recommend ImpeccaBuild to anyone who's looking for professional builders that give true value for money and service."

Jason Lee | Director

Creative Product Enterprises
"I have had this company do major store fitouts for me and could not recommend them highly enough. Price was reasonable but the build was seamless and of highest quality. Quoting process was very clear and the owner is very hands on and walked me through all the steps even items he was not obligated to get involved in. Highly recommend them."

Bobby Afshari | Proprietor

Blooms The Chemist
"We had a great experience working with ImpeccaBuild and Sina. Sina was always available, responsive and deeply cared for our project.

We plan to work with ImpeccaBuild in the future and highly recommend them."

Himanshu Gupta | Proprietor

Mathnasium - The Maths Learning Centre
"As an interior designer, i rely on top quality trades people.
Sina recently completed a difficult job for me on an art deco apartment in Balmoral Beach.

He was an absolute delight to work with, nothing was too much trouble and his work superb."

Janet Liddy | Director

Harmony Design Pty Ltd
"Had a great experience with Impeccabuild, everything ran smoothly and on time and Sina was very proactive and went the extra mile to make sure we were happy with the finished job. Couldn't be happier with how it turned out - highly recommended!"

Xavier Masson-Leach

Kogarah, NSW
"Contacted Impecca Build to renovate our restaurant, Sina and his crew are really helpful, friendly and professional , would not hesitate to contract them again for future projects as I know the outcome will be fantastic."

Carlos Perez | Director

Porto Azzuro
"100% happy with the job they've done. Sina is super nice. Highly recommended!"

Nick, L

Miche Boutique
"ImpeccaBuild has now refurbished 4 pharmacies I work directly with. They met all our needs and to a high standard. ImpeccaBuild have delivered pharmacies, not only we are proud of, but our customers are too."

Rachael Bryant

Blooms The Chemist
"Sina was prompt, knowledgeable and helpful. Guided me in the right direction in regards to the shop fitout. Many thanks Sina!"

Roshni Anand
"I have used Impecca to rebuild a new toilet area for the ladies at Rockdale Tennis Club. The job that they did is excellent nothiing but the best i would highly recommend them"

Michael Lauricella

Rockdale Tennis Club
Exceptional Looks & Functionality
Eliminate your building stress by using ImpeccaBuild.
Quality
Quality is more than a promise, it's genuine performance and we guarantee the highest level of quality across all our projects.
Work Ethic
Hard work, dedication and commitment is a part of our company philosophy and is instilled in all employees and contractors.
Relationships
Building relationships is just as important as our building projects. The great relationships we have with our suppliers, contractors and clients has enabled Impeccabuild to become the company that it is today.