Commercial Fitouts Sydney
ImpeccaBuild provides a complete suite of commercial fit outs for businesses of all shapes and sizes.
From assistance with site and premises selection through to project design, costings, consents, construction and sign-off, we take care of everything.
We offer a single point of contact for commercial fitouts, so there's no need to worry about managing multiple contractors or making sure your interior work proceeds smoothly.
Book My Free Consultation
Tips On Choosing The Best Commercial Fitout Company
Are you interested in improving the way your office, retail store, restaurant or other commercial space looks inside?  If so, you'll find there are an array of companies offering commercial fitouts in Sydney that can be tailored to your specific needs.  However, what you may be wondering is…
Read More
However, what you may be wondering is –
These are good questions and if you have recently acquired a commercial building, of any type, and are not satisfied with the interior, making improvements is likely a top priority.
The key is to find the right company for the job. Keep reading to learn what to look for and how to discern from the "average" to the "Impeccable" fitout services in Sydney.
Commercial Fitouts Sydney Wide
When you start your search, you should conduct a quick online search.
Be sure to conduct your search with different descriptions of the services you need.
For example, you could be more specific by searching "Commercial Shop Fit Outs Sydney" or you could generalise the search by using "Fit Outs Sydney."
These search terms are going to give you several options to consider.
Take some time to learn about the specialities of each company, past experience, and even consider reaching out to get an estimate for the work you need done.
A quality company, such as our team at ImpeccaBuild, will have no problem coming to your location.
While there, our team will take measurements and provide you with several options on how to improve the current interior of the commercial space.
Proven Track Record & Industry Credentials
If you conduct a Google search for "Commercial Fit Out Companies Sydney," you'll quickly discover there's no shortage of options.
In fact, you are going to find over well over 10,000 options. You need to consider what makes one company stand out from the crowd?
Take ImpeccaBuild as an example. We know commercial fitouts and have a track record of delivering on time.
Also, from your very first meeting with our team, you can feel confident we will adhere to your needs and budget with a customised workplace design.
We are also active members of the Housing Industry Association and Master Builders Association.
These are credentials that most commercial fit out companies in Sydney don't care to carry, which also shows our dedication to the work we do and clients we serve.
Commercial Fitout Finance
Funding the commercial shop fit out you need is challenging, regardless of the current economic climate. 
Whether you're a small start-up company who is after commercial fit out services or a large corporate company looking seeking a commercial refurbishment of your existing space, you need to find a service provider that can offer finance solutions that meet your needs.
At ImpeccaBuild, we offer financing solutions through Steadfast Financial to help you get the commercial fit out solutions you need.
The financing options we offer include:
Commercial fit out solutions for leased properties

Progressive payments during the project using escrow facilities

Commercial fit out solutions for owner-occupied premises

IT and equipment finance needed for new premises
Each of the financing options we offer can cover as much as 100% of the total cost of the work that is done, including GST.
Commercial Interior Design
Quality design will inform the company culture, provide staff support, and is considered "good business."
It is essential that the work environment isn't only functional and fit for a specific purpose, but that it is also visually appealing, comfortable, and an inspirational location to be.
At Impeccabuild, we offer design services to help you explore your design needs and how the space can work for these needs.
Design should move you, challenge the way you think, and inspire you.
A quality conceptual design takes the holistic process into consideration to ensure customer expectations are met or exceeded.
Superior Project Management
It's essential to work with a company that has experience and proven results in this industry.
With ImpeccaBuild, you have access to our "turnkey" solutions all supported by project management, design, and finance services.
Our commercial fit out solutions are designed for modern facilities, combining function and aesthetics to create something you love.
Unlike others in the industry, we are passionate about providing clients with flexible, innovative spaces that deliver exceptional value.
One factor that makes us stand out from other companies, is our commitment to ensure the commercial fit out process is convenient for you.
We provide a comprehensive project management service, which ensures all parts of the project are handled by our experienced and efficient team.
We also provide you with a single contact for queries, progress reports, and other needs you have.
This makes it quick and easy for you to remain updated on what is going on with the commercial fit out process.
Communication is Key
No commercial fitout project will be successful if the team you are working with fails to communicate clearly and regularly.
It's important to find someone that will listen to your wants and needs for the space.
We provide this high level of service, ensuring unparalleled attention to detail from start to finish.
Also, no work will be done, or changes made to the approved plan without your approval.
Commercial Fit Outs For All Shapes And Sizes
Master Builders Association & Housing Industry Association
When you work with us, you are partnering with a company that's a member of the Master Builders Association (MBA), as well as a member of the Housing Industry Association (HIA).
What this means for our customers is that we adhere to the highest possible standards at every stage of the work that we do.
With an excellent understanding of building regulations and legislation, MBA & HIA members also have an excellent knowledge of the broader industry, including innovations and advances which can be used to give you the very best results possible.
Our team are happy to discuss your requirements in more detail and/or provide further information as required
"I could not recommend ImpeccaBuild highly enough.
They are true professionals who like to work off detailed plans. Our plans were not detailed and were amended on the go.
Despite this ImpeccaBuild took this in their stride and worked with us to to ensure our finished product was impeccable!
We look forward to working with them again."
"Knowledgeable, professional and trustworthy.
If you're looking for an interior fit-out company look no further than ImpeccaBuild.
ImpeccaBuild took the time to understand our business and our vision. Next, they provided a solution-focused approach and worked within our budget and timeframe parameters.
Thanks to their knowledge and exceptional management capabilities we were able to open our doors to the public sooner than our initial open date!
Throughout the whole process, their communication was exceptional, and they were always quick to assist us with their professional advice.
Myself and the entire team at Vets on Crown, thank ImpeccaBuild for their exceptional service and we highly recommend them to anyone looking for a similar service"
"I was extremely satisfied with the level of professionalism and absolute attention to detail from ImpeccaBuild and the team.
This was a major project that was not well organised by my architect and riddled with unforeseen issues.
Impeccabuild went above and beyond what was expected and dealt directly with council, landlords and many other interested parties to find the best solutions for us.
Impeccabuild has truly provided an excellent service and given all the issues faced, the project was completed 2 weeks ahead of our schedule!"
"ImpeccaBuild were reliable and brilliant.
They were flexible as plans had to be adjusted and they were always conscious of meeting the deadlines.
Quality work, trustworthy and value for money are how I would summarise their service.
The finished product and execution exceeded our expectations and I would highly recommend ImpeccaBuild and their dedicated team to anyone else seeking a similar service."
"We had a great experience working with ImpeccaBuild.
The team were always available, responsive and deeply cared for our project.
We plan to work withImpeccaBuild in the future and highly recommend them."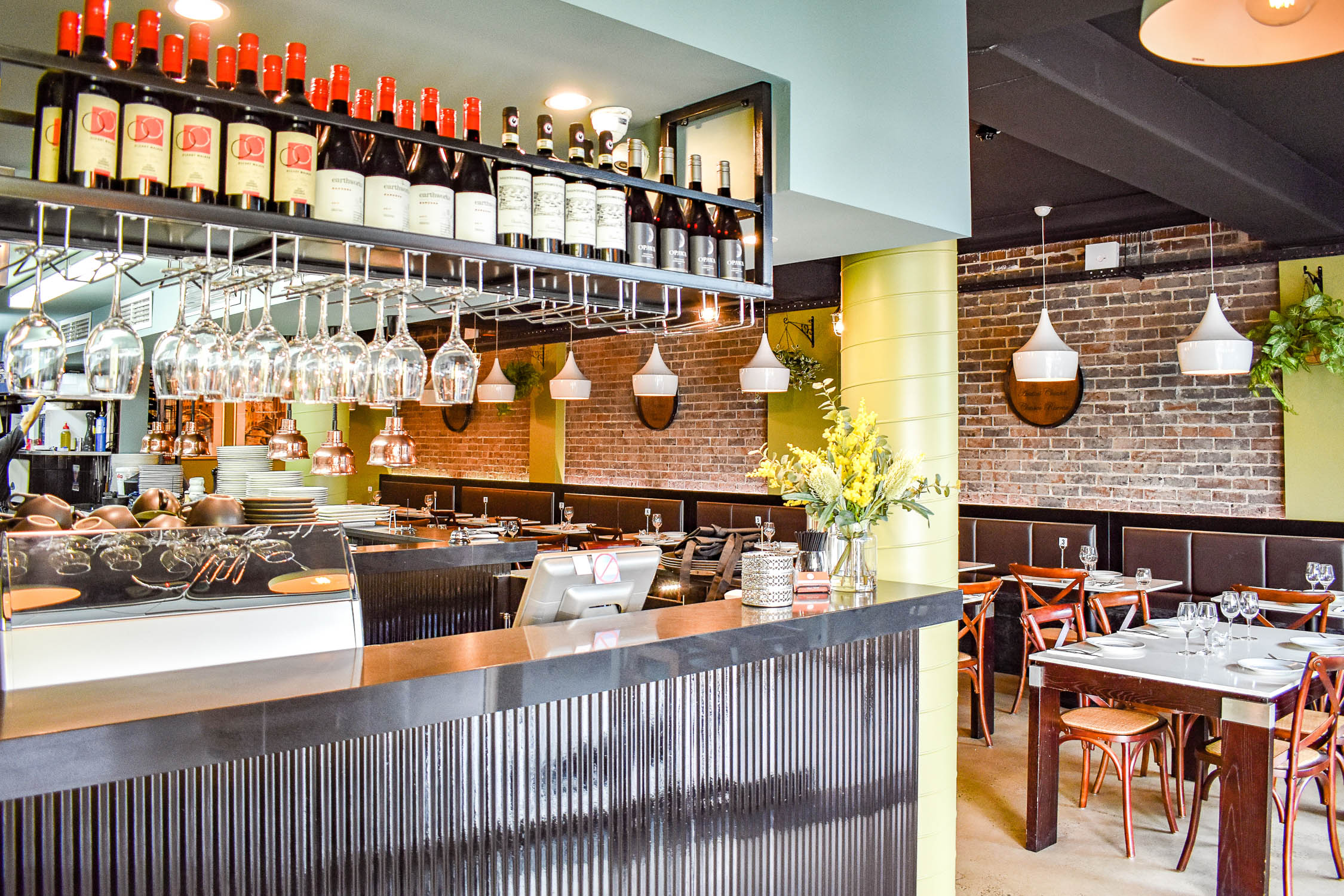 Frequently Asked Questions
How Much Will My Commercial Fitout Project Cost?
No two Commercial fit outs are ever the same, there are numerous variations that come into play, which makes it difficult to answer questions like how much does a Commercial fit out cost? 
Costs vary project to project, by size, scope and industry. For example:
 A basic office fitout can start at $600 Per Square Metre whereas a premium office fitout could cost you over $2000 Per Square Metre

 A basic retail fitout can start at $1000 Per Square Metre whereas a premium office fitout could cost you over $2000 Per Square Metre

A basic restaurant fitout can start at $1800 Per Square Metre whereas a premium office fitout could cost you over $3400 Per Square Metre
These figures are intended as a guide only. We don't operate a cookie-cutter approach to our work, providing we treat each client as a unique proposition.
It's perfectly possible to mix and match features to create a custom solution that's exactly right for what you've got in mind.
We provide our clients with a very detailed and accurate costing analysis to clarify any price related queries or concerns prior to commencing their Commercial fitout project.
Related information:
How Long Will My Commercial Fitout Project Take?
Generally, a 200 square metre commercial fitout project can be completed within 4-5 weeks. 

However, the exact duration of a commercial fit-out project can vary greatly depending on the requirements, the location, the size,  the materials/finishes selected, council approvals, and many other variables of your commercial fitout project. 

We understand that time is money therefore we provide our clients with a project timeline and schedule at the very start!

Related information:
How Should I Choose A Commercial Fit Out Company?
Are you contemplating re-locating or interested in giving your current space a fresh interior?
We understand that when it comes to choosing the best commercial fit out company there are many things to weigh up and consider.
So, to make this process a little easier, and to ensure you aren't forgetting anything, here is a guideline on how to choose the best commercial fit out company for you.
1) Quality Is Essential When Choosing Your Commercial Fit Out Company
2) Do Your Research On All Shortlisted Commercial Fit Out Companies
3) Transparency Is Key When Dealing With A Commercial Fit Out Company
4) Triple Check Quotes From All Commercial Fit Out Companies
5) Does The Commercial Fit Out Company Offer Design?
6) Is Your Commercial Fit Out Company Insured?
Related information:
What Is A Commercial Fit Out?
A commercial fit out is a construction term that describes the process of making the interior of a tenancy suitable for occupation for a commercial business.
Basically, a commercial fitout project is the internal construction and/or renovation of a tenancy.
Therefore, a commercial fitout contractor is simply a term used to describe the builder in charge of this interior construction or renovation project. 
Quite often a commercial fit out contractor is hired by the tenant of a commercial business to provide services including but not limited to: interior design, plumbing, carpentry, electrical, joinery, painting, flooring, and more…
What Is The Process Of A Commercial Fit Out Project ?
It all starts with your initial consultation where we ask you some simple questions to try and understand what your requirements are and what is the most effective way for us to assist you in achieving your goals.
A typical commercial fitout project from start to finish would be as follows:
1) Initial Consultation 
2) Design Brief & Commercial Space Planning
3) Commercial Concept Designs
4) Commercial Fitout Costing Analysis
5) Compliance & Regulation Checks 
6) Commercial Fitout Project Management
7) Hand-Over Of Completed Commercial Space
8) Ongoing After-Project Support
Do I Need Council Approvals For My Commercial Fit Out Project ?
Typically, you require council approvals for all construction and commercial fitout projects where you "change use" of the existing building.
An example of a "change of use" would be if you change a tenancy which is currently used as an office building into a premises for commercial use. 
However, the exact council you require can vary depending on the council, the extent of the works and other factors.
Top commercial fit out companies will organise and liaise with a Private Certifying Authority or council on behalf of their client to simplify the process.
Should I Choose The Cheapest Quote For My Commercial Fit Out Project ?
Be very wary of falling into the trap of choosing the commercial fitout company who provides the cheapest quote.
Firstly, Before deciding which commercial fitout company you choose to award your project to, it is crucial to go through each quote you received thoroughly.
Cross-check each quote with your commercial design plans to ensure nothing was left out.
The more detailed the commercial fitout quote the better!
One reason why a commercial fitout quote may be significantly cheaper than another may be because a builder has left an item out, this could lead to variation claims in the future and you might actually end up spending more.
Do You Need A Licence To Undertake My Commercial Fit Out Project ?
ImpeccaBuild is fully insured and licensed, plus when you work with us, you are partnering with a commercial fitout company that's a member of the Master Builders Association (MBA), as well as a member of the Housing Industry Association (HIA). 
What this means for our customers is that we adhere to the highest possible standards at every stage of their commercial fitout projects.
With an excellent understanding of building regulations and legislation, MBA & HIA members also have an excellent knowledge of the broader industry, including innovations and advances which can be used to give you the very best results possible. 
Furthermore, at ImpeccaBuild we only use fully licenced and insured subcontractors for all of our commercial fit out projects. 
We strongly advise you not to ever consider using commercial fitout companies who aren't licenced or insured. 
Remember, don't make the common mistake of choosing an unlicensed contractor because they're cheaper, only to end up paying more to fix their defective work or their dishonest variations.
Related information:
Should My Commercial Fitout Company Be Insured?
Don't be afraid to ask a commercial fit out company for copies of their insurance policies.
Commercial fitout companies are required to have public liability insurance, all risk insurance as well as workers compensation.
If your builder is hesitant to share these documents with you, take this as a major red flag.
To eliminate any of your concerns, it's a good idea to cross-check with the insurance companies to determine if their policy is still valid or if they've expired. It's better to be safe than sorry!
Can We Stay In Our Current Commercial Space During Our Commercial Fitout Project ?
This really depends on the project specifics and scope of work.
In some cases, it is possible for your commercial business to occupy and continue to trade during your commercial fitout. 
We understand that time is money for a commercial business so our team ensures to take extra precautions ensuring your staff are able to work and your commercial business is able to operate as best as possible. 
In cases where we aren't able to work simultaneously as your commercial business is open, we can arrange for after-hours work.