Barber Shop Designs
& Hair Salon Fitouts
Creating the right image is pivotal when it comes to making a hairdressing salon or barber shop successful.
With trade frequently generated by foot traffic or local word-of-mouth, premises which wow are a key part of marketing the business.
As a highly experienced salon fitout company, we pride ourselves on being able to offer hair salon design that provides a stunning showcase for your work.
No matter what type of end look you're aiming for, we have the skills and knowledge to make it happen. Fast, cost-effective, customer-focused and committed to giving great results every time, if you're looking for a hair salon fitout with the wow factor, we can help.
Book My Free Consultation
Free Consultation
An initial meeting will be held to discuss your project, understand your vision, budget & schedule
Design Drawings
Our  design services are intended to meet the needs of clients from a variety of industries.
Council/Certifier Approvals
We can assist or manage the application process to Councils or Private Certifying Authorities. 
Fixed-Price Quote
No hidden charges or dishonest variations. We pride ourselves on our honesty & transparancy. 
Build/Fit-Out
Our highly skilled team of qualified builders and shopfitters, enable us to deliver full projects in a quick time frame.
One-Stop Hair Salon Designs
Obviously the first step towards obtaining the salon of your dreams is to select suitable premises.If you already have a lease in place, we can design and complete a refurbishment or salon fitouts in line with your needs. For clients who haven't got a specific location in mind, we can help you find one!
Read More
Our detailed local knowledge enables us to suggest premises which are most likely to attract trade, as well as buildings which can be easily (and economically) transformed into a suitable hair salon.
Our team can assist with lease negotiation, as well as initial information on the opportunities and challenges which a particular building might present.
 Our goal is to provide a solution for Barber Shops and Salon Fit-outs that will reflect your brand image and create a welcoming atmosphere.
We do it by carefully selecting the colour pallet and by setting up retail fit-outs in such a manner that your space is utilised to its maximum.
Sensational Hair Salon Fitouts
Once premises have been secured, it's time to decide on the details of the salon fitout! When we complete hair salon design, we take a number of different factors into consideration.
Obviously the hair salon design needs to look absolutely stunning, but it also needs to be safe, practical and comfortable to work in. There are also considerations relating to access, infrastructure, layout, storage and staff facilities to take into account.
Our starting point is always your aspirations and ideas: we then use these to create a hair salon fitout or hair salon design that ticks your boxes aesthetically, at the same time as being a highly functional, practical workspace.
Cutting Edge Barber Shop Fitouts
As well as hair salon design, we provide barber shop design and are able to undertake barber shop fitouts.
Although the style tends to be different, the functional aspects of both sets of premises are very similar.Our barber shop fitouts are geared to ensuring optimal efficiency at the same time as a superb level of customer comfort.
Our barber shop designs are multi-faceted: we understand that salon owners need beauty salons with sufficient storage, platforms at the correct level for back washing facilities and suitable electrics, as well as furniture and fixings which send out the right messages to your target audience.
Barber Shop Designs – Modern, Retro, Classic or Quirky
Everyone has their own ideas on what makes a perfect hair salon design: we keep up-to-date with fresh trends and new materials, enabling us to offer a superb choice of options for your hair salon fitouts.
If you've seen ideas elsewhere, or want a unique design inspired by the building or your own sense of style, we can make it work.
If you've got a limited budget, we're often able to come up with innovative solutions for less! Where possible, we use upcycled, reclaimed or recycled materials, fittings and fixtures.This gives clients more options, as well as providing hair salon fitouts which are green and sustainable.
Holistic Beauty & Hair Salon Designs
Our hair salon designs include a high level of detail: from the selection of salon chairs and barber chairs through to surface finishes and colour palettes, we cover everything.
Whether you are looking for a hot, edgy look with pops of colour and minimalist salon furniture, or prefer a more classic, understated look, we can create something suitable.
Our amazing and unique hair salon design includes the waiting area, workspace and storage/backroom area. We can also design in a WC, staff room and additional rooms if you are planning to expand or offer additional services.
Barber Shop Fitouts Regulatory Compliance
As part of our barber shop fitouts and boutique hair salon fitouts, we also make sure that the barber shop design complies with all relevant regulations.
In addition, we can work with you to secure any necessary approvals (for example from the landlord). We have an excellent knowledge of relevant statutory frameworks, enabling us to deliver barber shop fitouts which are safe and legal.
Dedicated Salon Fitout Project Manager
When you work with us, you will have the services of a named project manager for the duration of your project. They will guide you through the entire process, as well as ensuring that the hair salon fitouts are delivered on time and within the agreed budget.
If you have any queries or concerns, your project manager is always just a phone call or email away!
A Complete Solution For Your Salon Fitouts
Our aim is to provide every client with the salon fitouts they want, expertly constructed by our time-served team of craftsmen and tradespeople.From ensuring that your premises have sufficient natural light through to stunning wall mounted fixings, we will take care of all your hair salon design requirements.
Committed to operating in a transparent, open and professional manner, we make sure you have the accurate costings and barber shop design information you need to make the right choices for you and your business.If you want to work with a well-known, established hair salon fitout company that's familiar with the areas in and around Sydney, we're here for you.
"I could not recommend ImpeccaBuild highly enough.
They are true professionals who like to work off detailed plans. Our plans were not detailed and were amended on the go.
Despite this ImpeccaBuild took this in their stride and worked with us to to ensure our finished product was impeccable!
We look forward to working with them again."
"Knowledgeable, professional and trustworthy.
If you're looking for an interior fit-out company look no further than ImpeccaBuild.
ImpeccaBuild took the time to understand our business and our vision. Next, they provided a solution-focused approach and worked within our budget and timeframe parameters.
Thanks to their knowledge and exceptional management capabilities we were able to open our doors to the public sooner than our initial open date!
Throughout the whole process, their communication was exceptional, and they were always quick to assist us with their professional advice.
Myself and the entire team at Vets on Crown, thank ImpeccaBuild for their exceptional service and we highly recommend them to anyone looking for a similar service"
"I was extremely satisfied with the level of professionalism and absolute attention to detail from ImpeccaBuild and the team.
This was a major project that was not well organised by my architect and riddled with unforeseen issues.
Impeccabuild went above and beyond what was expected and dealt directly with council, landlords and many other interested parties to find the best solutions for us.
Impeccabuild has truly provided an excellent service and given all the issues faced, the project was completed 2 weeks ahead of our schedule!"
"ImpeccaBuild were reliable and brilliant.
They were flexible as plans had to be adjusted and they were always conscious of meeting the deadlines.
Quality work, trustworthy and value for money are how I would summarise their service.
The finished product and execution exceeded our expectations and I would highly recommend ImpeccaBuild and their dedicated team to anyone else seeking a similar service."
"We had a great experience working with ImpeccaBuild.
The team were always available, responsive and deeply cared for our project.
We plan to work withImpeccaBuild in the future and highly recommend them."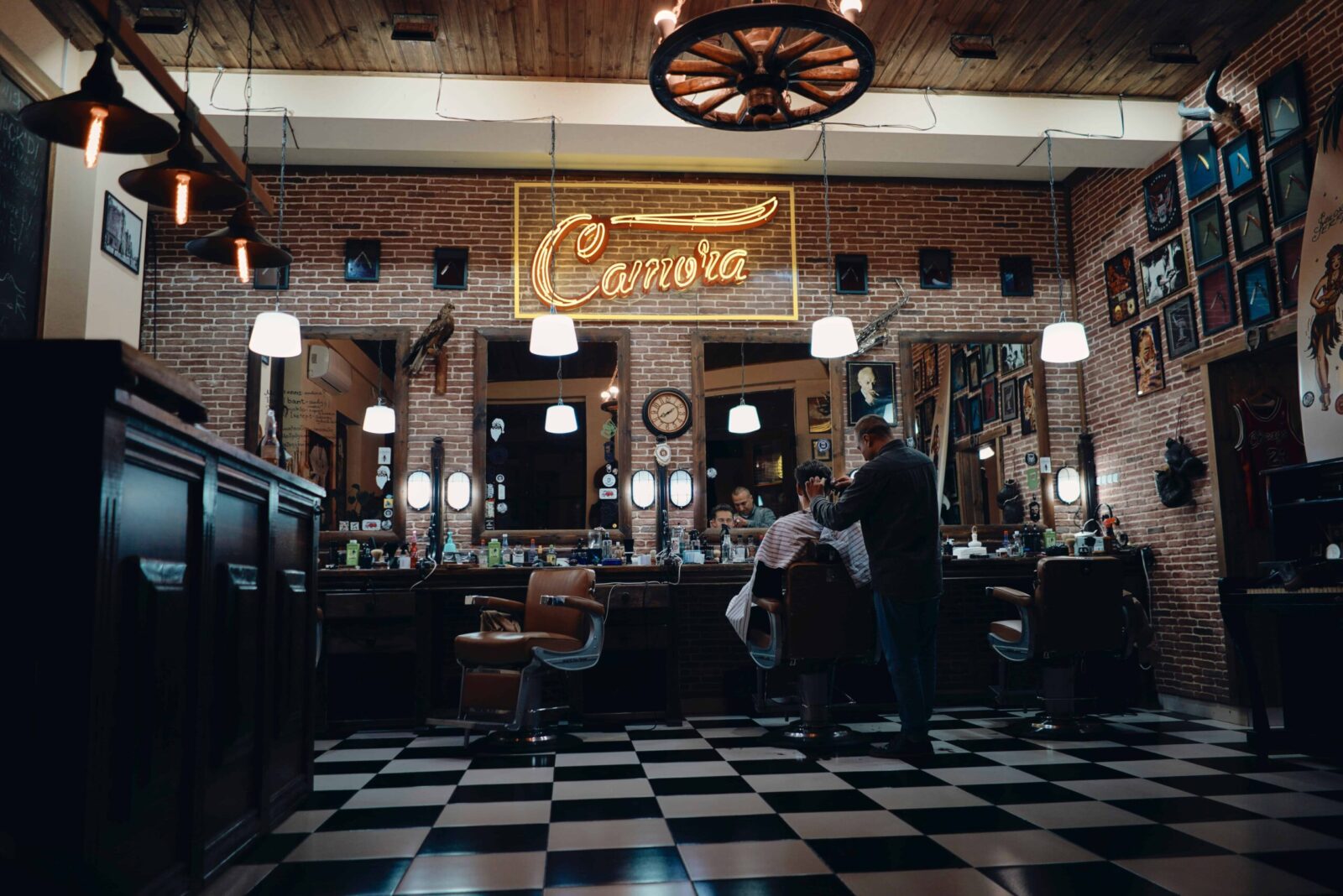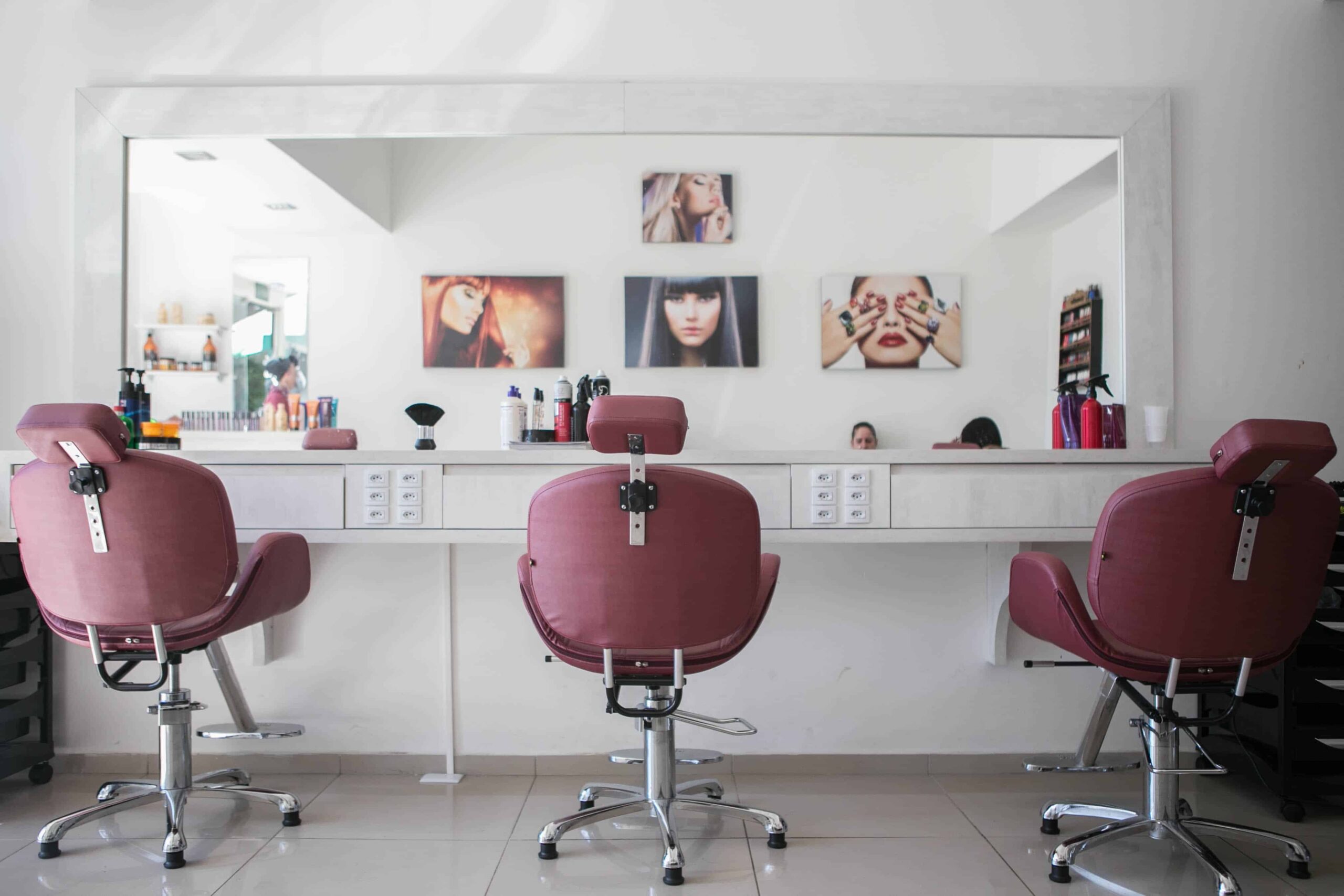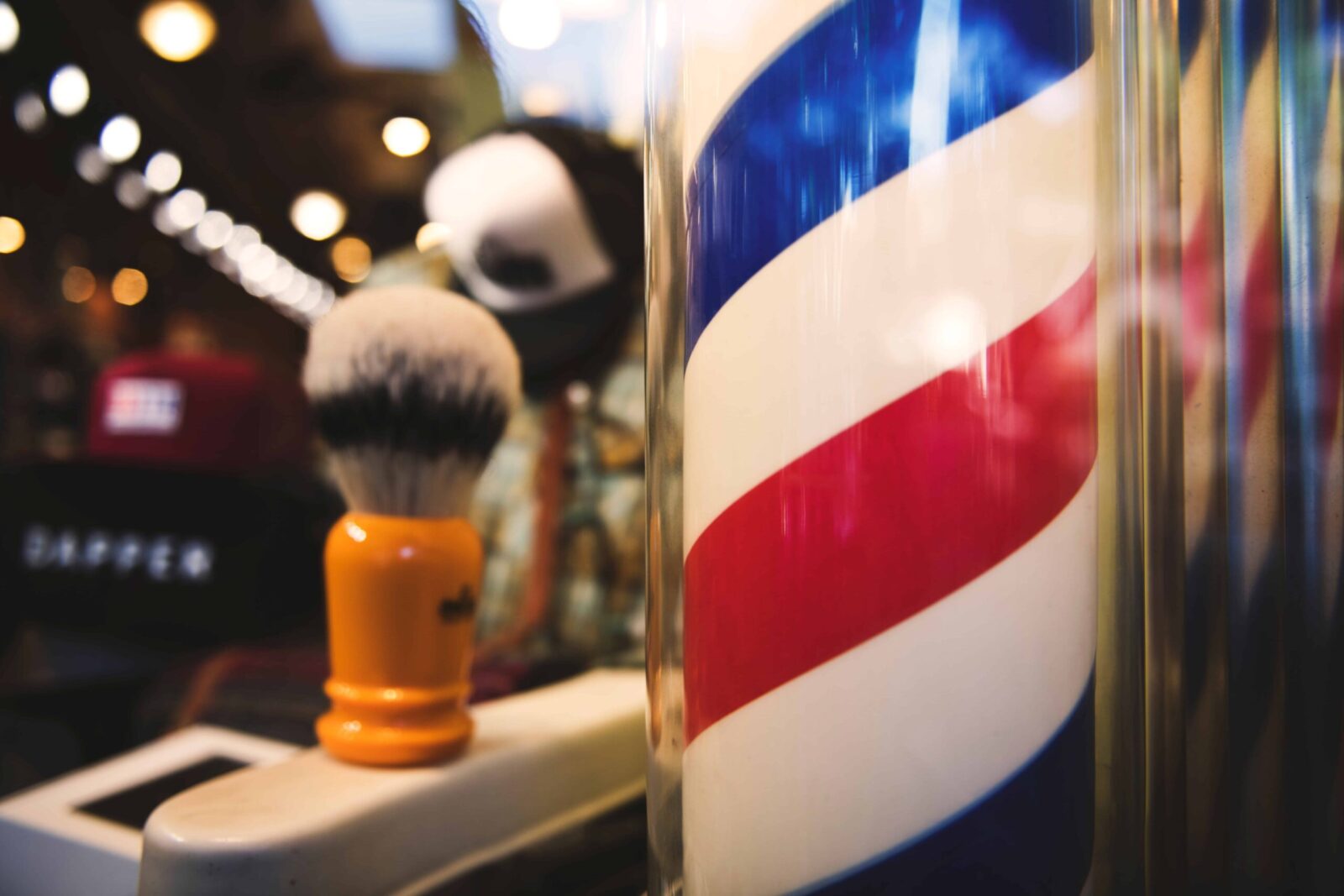 Frequently Asked Questions
How Long Will My Salon Fitout Project Take?
Generally, a 200 square metre salon fitout project can be completed within 4-5 weeks. 
However, the exact duration of a salon fit-out project can vary greatly depending on the requirements, the location, the size,  the materials/finishes selected, council approvals, and many other variables of your salon fitout project. 
We understand that time is money therefore we provide our clients with a project timeline and schedule at the very start!
Related information:
How Should I Choose A Salon Fit Out Company?
Are you contemplating re-locating or interested in giving your current space a fresh interior?
We understand that when it comes to choosing the best salon fit out company there are many things to weigh up and consider.
So, to make this process a little easier, and to ensure you aren't forgetting anything, here is a guideline on how to choose the best salon fit out company for you.
1) Quality Is Essential When Choosing Your Salon Fit Out Company
2) Do Your Research On All Shortlisted Salon Fit Out Companies
3) Transparency Is Key When Dealing With A Salon Fit Out Company
4) Triple Check Quotes From All Salon Fit Out Companies
5) Does The Salon Fit Out Company Offer Design?
6) Is Your Salon Fit Out Company Insured?
Related information:
What Is A Salon Fit Out?
Put simply, a salon fit out is a construction term that describes the process of making the interior of a space suitable for occupation for a salon or hairdressing business. 
A salon fitout project involves renovating the internal layout and interior space to meet the tenant's requirements. 
Very often, the base construction is completed by the developer and the final salon fit out is the responsibility of the tenant. 
A salon fit out project covers all activities relating to the interior construction and remodelling work including but not limited to: plumbing, carpentry, electrical, joinery, painting, flooring, and more…
What Is A Salon Fit Out Contractor?
A salon fit out is a construction term that describes the process of making the interior of a tenancy suitable for occupation for a salon or hairdressing business.
Basically, a salon fitout project is the internal construction and/or renovation of a tenancy. Therefore, a salon fitout contractor is simply a term used to describe the builder in charge of this interior construction or renovation project. 
Quite often a salon fit out contractor is hired by the tenant of a salon business to provide services including but not limited to: interior design, plumbing, carpentry, electrical, joinery, painting, flooring, and more…
What Is The Process Of A Salon Fit Out Project ?
It all starts with your initial consultation where we ask you some simple questions to try and understand what your requirements are and what is the most effective way for us to assist you in achieving your goals.
A typical salon fitout project from start to finish would be as follows:
1) Initial Consultation 
2) Design Brief & Salon Space Planning
3) Salon Concept Designs
4) Salon Fitout Costing Analysis
5) Compliance & Regulation Checks 
6) Salon Fitout Project Management
7) Hand-Over Of Completed Salon Space
8) Ongoing After-Project Support
Do I Need Council Approvals For My Salon Fit Out Project ?
Typically, you require council approvals for all construction and salon fitout projects where you "change use" of the existing building. An example of a "change of use" would be if you change a tenancy which is currently used as an office building into a premises for salon use. 
However, the exact council you require can vary depending on the council, the extent of the works and other factors. Top salon fit out companies will organise and liaise with a Private Certifying Authority or council on behalf of their client to simplify the process.
Should I Choose The Cheapest Quote For My Salon Fit Out Project ?
Be very wary of falling into the trap of choosing the salon fitout company who provides the cheapest quote.
Firstly, Before deciding which salon fitout company you choose to award your project to, it is crucial to go through each quote you received thoroughly.
Cross check each quote with your salon design plans to ensure nothing was left out. The more detailed the salon fitout quote the better!
One reason why a salon fitout quote may be significantly cheaper than another may be because a builder has left an item out, this could lead to variation claims in the future and you might actually end up spending more.
Do You Need A Licence To Undertake My Salon Fit Out Project ?
ImpeccaBuild is fully insured and licensed, plus when you work with us, you are partnering with a salon fitout company that's a member of the Master Builders Association (MBA), as well as a member of the Housing Industry Association (HIA). 
What this means for our customers is that we adhere to the highest possible standards at every stage of their salon fitout projects.
With an excellent understanding of building regulations and legislation, MBA & HIA members also have an excellent knowledge of the broader industry, including innovations and advances which can be used to give you the very best results possible. 
Furthermore, at ImpeccaBuild we only use fully licenced and insured subcontractors for all of our salon fit out projects. 
We strongly advise you not to ever consider using salon fitout companies who aren't licenced or insured. 
Remember, don't make the common mistake of choosing an unlicensed contractor because they're cheaper, only to end up paying more to fix their defective work or their dishonest variations.
Related information:
Should My Salon Fitout Company Be Insured?
Don't be afraid to ask a salon fit out company for copies of their insurance policies.
Salon fitout companies are required to have public liability insurance, all risk insurance as well as workers compensation.
If your builder is hesitant to share these documents with you, take this as a major red flag.
To eliminate any of your concerns, it's a good idea to cross check with the insurance companies to determine if their policy is still valid or if they've expired. It's better to be safe than sorry!