What are the ingredients for an unforgettable night out? Great music, stellar outfit, mouth-watering drinks, killer company, and of course – a memorable venue. To leave a lasting impression on the clubbers who claim they've already seen and experienced it all – collaborate with ImpeccaBuild to come up with a captivating design solution for your nightclub or a bar.
It can be quite a challenge, making a statement with an interior design which is usually barely revealed with dim lighting. But we've managed it before and we look forward to a similarly exciting project in the future! Let us get to know you and we will plan a design that will reflect your personality and deliver the unexpected interior.
Book My Free Consultation
Free Consultation
An initial meeting will be held to discuss your project, understand your vision, budget & schedule
Design Drawings
Our  design services are intended to meet the needs of clients from a variety of industries.
Council/Certifier Approvals
We can assist or manage the application process to Councils or Private Certifying Authorities. 
Fixed-Price Quote
No hidden charges or dishonest variations. We pride ourselves on our honesty & transparancy. 
Build/Fit-Out
Our highly skilled team of qualified builders and shopfitters, enable us to deliver full projects in a quick time frame.
Innovative and Modern Design Ideas
What sets ImpeccaBuild apart on the market is our exceptionally professional, yet friendly attitude. We know that we need to build a strong bond with each of our clients to understand their specific requirements.
Read More
Maybe you already have an idea in mind – and we encourage you to share it with us. It is our job to take into consideration your vision and add our professional opinion so that the final design of your nightclub or a bar embraces everything you hoped for. On the other hand, if you'd like to completely transfer this additional stress that comes with interior design to someone else – we will gladly take the load off your back.
 Our goal is to provide a solution for Bar and Club Fit-outs that will reflect your brand image and create a welcoming atmosphere.
We do it by carefully selecting the colour pallet and by setting up retail fit-outs in such a manner that your space is utilised to its maximum.
Strong Bonds Equal a Solid Building Ground
We pride ourselves in the fact that we've built strong relationships with each of our clients and they always return to us for their future projects. But what truly makes us a strong team are the bonds we've built among ourselves. All of our employees always work together on a project to ensure it all runs seamlessly and results in the nightclub or club interior design you expect from us. One more thing – ImpeccaBuild can help you finance your next project – contact us for more information and someone will be right with you as soon as possible.
Creative Solutions That Cost You Less
As part of our approach, we listen carefully to what you want to achieve, then set about delivering a bar design that uses proven, fresh answers to create a fitout that's, visually stunning, highly functional and built to suit needs without breaking the bank.
We recognise that cost is always a key factor when it comes to bar and nightclub fitouts, which is why we take your budget into consideration from the outset. Our aim is always to deliver optimum value, enabling you to get the bar fitout you want for a highly competitive price. We strive to provide economical fitouts that offer great value without ever compromising on the quality of the service or results that you receive.
A One Stop Shop For Your Convenience
Once the design has been finalised, you can leave the delivery to us. We provide a complete installation and project management service – there's no need to find subcontractors or tender for multiple partners to enable the fitout to happen.
We do everything, using our team of time-served, experienced craftsmen to deliver premium fitouts that stand out for the right reasons. By having a single point of contact for the project, we make it easy for you to be clear at what stage your project's at and how it's progressing. Also, if any issues arise, you know it's us that will take responsibility for putting things right.
No matter how complex your bar fitout might be, we create modern and stylish bar fitouts Sydney nightlife will love!
Excellent Relationships With High-Calibre Suppliers
As an experienced fitout company that's been working on projects in Sydney for a number of years now, we have developed excellent links with premium suppliers to equip your bar fitout with the finest materials, furniture and fixtures.
This not only enables us to bring you cutting-edge innovation, but we are also able to negotiate extremely favourable rates. Often we are able to deliver a high-spec bar fitout for far less than you might think.
Proud Members Of The Master Builders & Housing Industry Associations
When you work with us, you are partnering with a company that's a member of the Master Builders Association (MBA), as well as a member of the Housing Industry Association (HIA). What this means for our customers is that we adhere to the highest possible standards at every stage of the work that we do.
With an excellent understanding of building regulations and legislation, MBA & HIA members also have an excellent knowledge of the broader industry, including innovations and advances which can be used to give you the very best results possible.
Bar Fitouts For Size and Location
In addition to being able to handle almost any type of fit-out, we are also able to work with premises of almost any size. From devising space-saving bar fit-outs for compact locations, giving an illusion of space, through to creating large-scale fit-outs that enable bigger companies to work safely and productively, there are few limits on what we can achieve. 
Even if you've got a tricky project that's going to require some creative thinking to make it happen, our team can usually get the job done.
Experienced And Committed Fitout Professionals
Our team is dedicated to making every job that they do as good as it possibly can be. With meticulous attention to detail and a commitment to doing the very best work possible, our workers take pride in the spectacular bar fit-outs which they create. We are able to deliver projects on time and to the agreed budget, with particular ability to cope with the unexpected.
Get in touch to find out more about the scope and scale of the projects which we are able to do. Our team are happy to discuss your requirements in more detail and/or provide further information as required
"I could not recommend ImpeccaBuild highly enough.
They are true professionals who like to work off detailed plans. Our plans were not detailed and were amended on the go.
Despite this ImpeccaBuild took this in their stride and worked with us to to ensure our finished product was impeccable!
We look forward to working with them again."
"Knowledgeable, professional and trustworthy.
If you're looking for an interior fit-out company look no further than ImpeccaBuild.
ImpeccaBuild took the time to understand our business and our vision. Next, they provided a solution-focused approach and worked within our budget and timeframe parameters.
Thanks to their knowledge and exceptional management capabilities we were able to open our doors to the public sooner than our initial open date!
Throughout the whole process, their communication was exceptional, and they were always quick to assist us with their professional advice.
Myself and the entire team at Vets on Crown, thank ImpeccaBuild for their exceptional service and we highly recommend them to anyone looking for a similar service"
"I was extremely satisfied with the level of professionalism and absolute attention to detail from ImpeccaBuild and the team.
This was a major project that was not well organised by my architect and riddled with unforeseen issues.
Impeccabuild went above and beyond what was expected and dealt directly with council, landlords and many other interested parties to find the best solutions for us.
Impeccabuild has truly provided an excellent service and given all the issues faced, the project was completed 2 weeks ahead of our schedule!"
"ImpeccaBuild were reliable and brilliant.
They were flexible as plans had to be adjusted and they were always conscious of meeting the deadlines.
Quality work, trustworthy and value for money are how I would summarise their service.
The finished product and execution exceeded our expectations and I would highly recommend ImpeccaBuild and their dedicated team to anyone else seeking a similar service."
"We had a great experience working with ImpeccaBuild.
The team were always available, responsive and deeply cared for our project.
We plan to work withImpeccaBuild in the future and highly recommend them."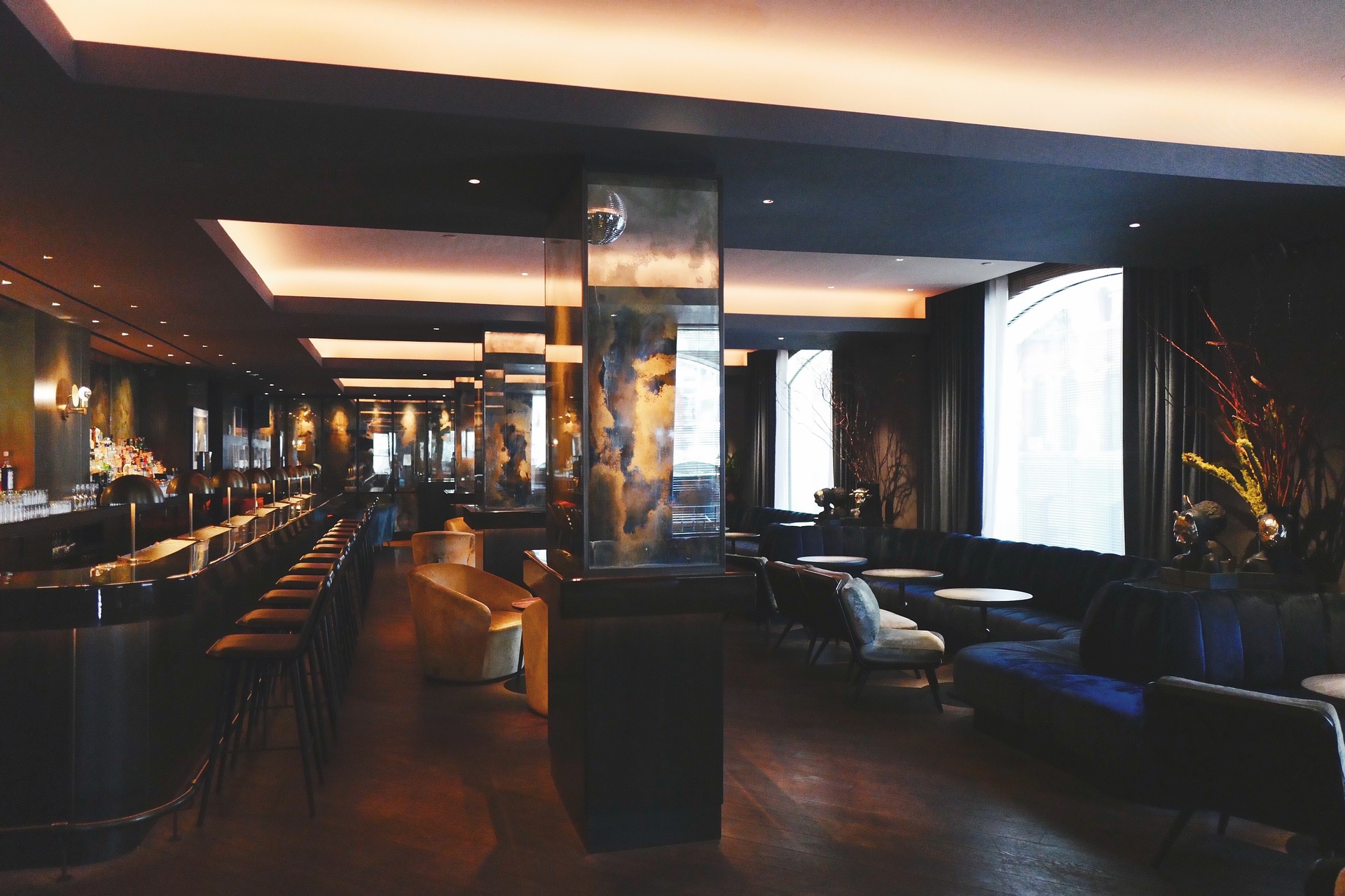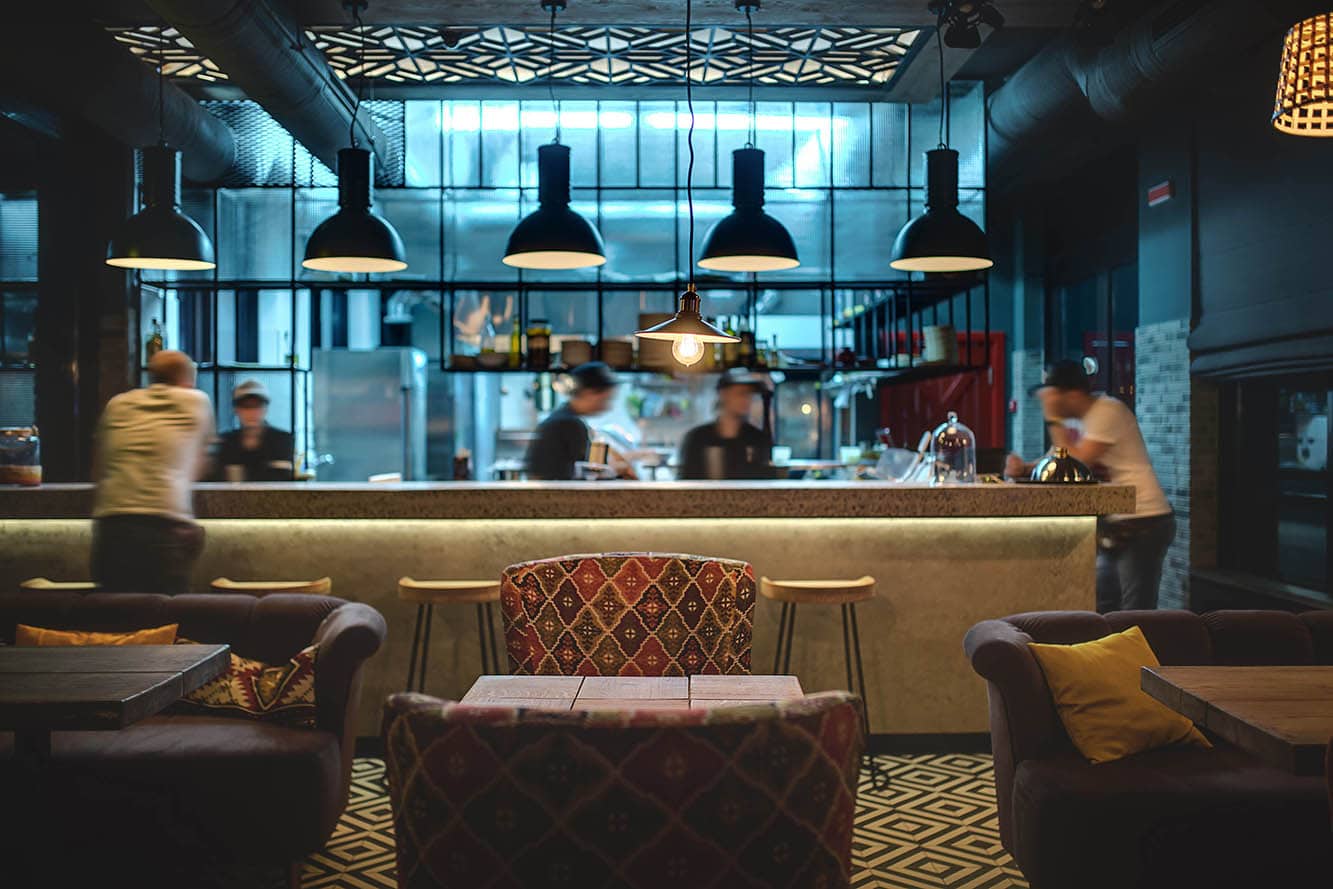 Frequently Asked Questions
How Long Will My Bar Fitout Project Take?
Generally, a 200 square metre bar fitout project can be completed within 4-5 weeks. 
However, the exact duration of a bar fit-out project can vary greatly depending on the requirements, the location, the size,  the materials/finishes selected, council approvals, and many other variables of your bar fitout project. 
We understand that time is money therefore we provide our clients with a project timeline and schedule at the very start!
Related information:
How Should I Choose A Bar Fit Out Company?
Are you contemplating re-locating or interested in giving your current space a fresh interior?
We understand that when it comes to choosing the best bar fit out company there are many things to weigh up and consider.
So, to make this process a little easier, and to ensure you aren't forgetting anything, here is a guideline on how to choose the best bar fit out company for you.
1) Quality Is Essential When Choosing Your Bar Fit Out Company
2) Do Your Research On All Shortlisted Bar Fit Out Companies
3) Transparency Is Key When Dealing With A Bar Fit Out Company
4) Triple Check Quotes From All Bar Fit Out Companies
5) Does The Bar Fit Out Company Offer Design?
6) Is Your Bar Fit Out Company Insured?
Related information:
What Is A Bar Fit Out?
Put simply, a bar fit out is a construction term that describes the process of making the interior of a space suitable for occupation for a bar or club business. 
A bar fitout project involves renovating the internal layout and interior space to meet the tenant's requirements. 
Very often, the base construction is completed by the developer and the final bar fit out is the responsibility of the tenant. 
A bar fit out project covers all activities relating to the interior construction and remodelling work including but not limited to: plumbing, carpentry, electrical, joinery, painting, flooring, and more…
What Is A Bar Fit Out Contractor?
A bar fit out is a construction term that describes the process of making the interior of a tenancy suitable for occupation for a bar or club business.
Basically, a bar fitout project is the internal construction and/or renovation of a tenancy. Therefore, a bar fitout contractor is simply a term used to describe the builder in charge of this interior construction or renovation project. 
Quite often a bar fit out contractor is hired by the tenant of a bar business to provide services including but not limited to: interior design, plumbing, carpentry, electrical, joinery, painting, flooring, and more…
What Is The Process Of A Bar Fit Out Project ?
It all starts with your initial consultation where we ask you some simple questions to try and understand what your requirements are and what is the most effective way for us to assist you in achieving your goals.
A typical bar fitout project from start to finish would be as follows:
1) Initial Consultation 
2) Design Brief & Bar Space Planning
3) Bar Concept Designs
4) Bar Fitout Costing Analysis
5) Compliance & Regulation Checks 
6) Bar Fitout Project Management
7) Hand-Over Of Completed Bar Space
8) Ongoing After-Project Support
Do I Need Council Approvals For My Bar Fit Out Project ?
Typically, you require council approvals for all construction and bar fitout projects where you "change use" of the existing building. An example of a "change of use" would be if you change a tenancy which is currently used as an office building into a premises for bar use. 
However, the exact council you require can vary depending on the council, the extent of the works and other factors. Top bar fit out companies will organise and liaise with a Private Certifying Authority or council on behalf of their client to simplify the process.
Should I Choose The Cheapest Quote For My Bar Fit Out Project ?
Be very wary of falling into the trap of choosing the bar fitout company who provides the cheapest quote.
Firstly, Before deciding which bar fitout company you choose to award your project to, it is crucial to go through each quote you received thoroughly.
Cross check each quote with your bar design plans to ensure nothing was left out. The more detailed the bar fitout quote the better!
One reason why a bar fitout quote may be significantly cheaper than another may be because a builder has left an item out, this could lead to variation claims in the future and you might actually end up spending more.
Do You Need A Licence To Undertake My Bar Fit Out Project ?
ImpeccaBuild is fully insured and licensed, plus when you work with us, you are partnering with a bar fitout company that's a member of the Master Builders Association (MBA), as well as a member of the Housing Industry Association (HIA). 
What this means for our customers is that we adhere to the highest possible standards at every stage of their bar fitout projects.
With an excellent understanding of building regulations and legislation, MBA & HIA members also have an excellent knowledge of the broader industry, including innovations and advances which can be used to give you the very best results possible. 
Furthermore, at ImpeccaBuild we only use fully licenced and insured subcontractors for all of our bar fit out projects. 
We strongly advise you not to ever consider using bar fitout companies who aren't licenced or insured. 
Remember, don't make the common mistake of choosing an unlicensed contractor because they're cheaper, only to end up paying more to fix their defective work or their dishonest variations.
Related information:
Should My Bar Fitout Company Be Insured?
Don't be afraid to ask a bar fit out company for copies of their insurance policies.
Bar fitout companies are required to have public liability insurance, all risk insurance as well as workers compensation.
If your builder is hesitant to share these documents with you, take this as a major red flag.
To eliminate any of your concerns, it's a good idea to cross check with the insurance companies to determine if their policy is still valid or if they've expired. It's better to be safe than sorry!