10 Crucial Key Points To Fail-Proof Your Budget
Almost inevitably, when it comes to working out the budget for restaurant startup costs, business owners end up with that "how long is a piece of string" feeling!
Each restaurant start-up is unique, so it's almost impossible to put specific costings on each part of the enterprise. That said, it's certainly possible to get a good idea of what expenses you'll need to consider, as well as work out how to tailor your expenditure to match your budget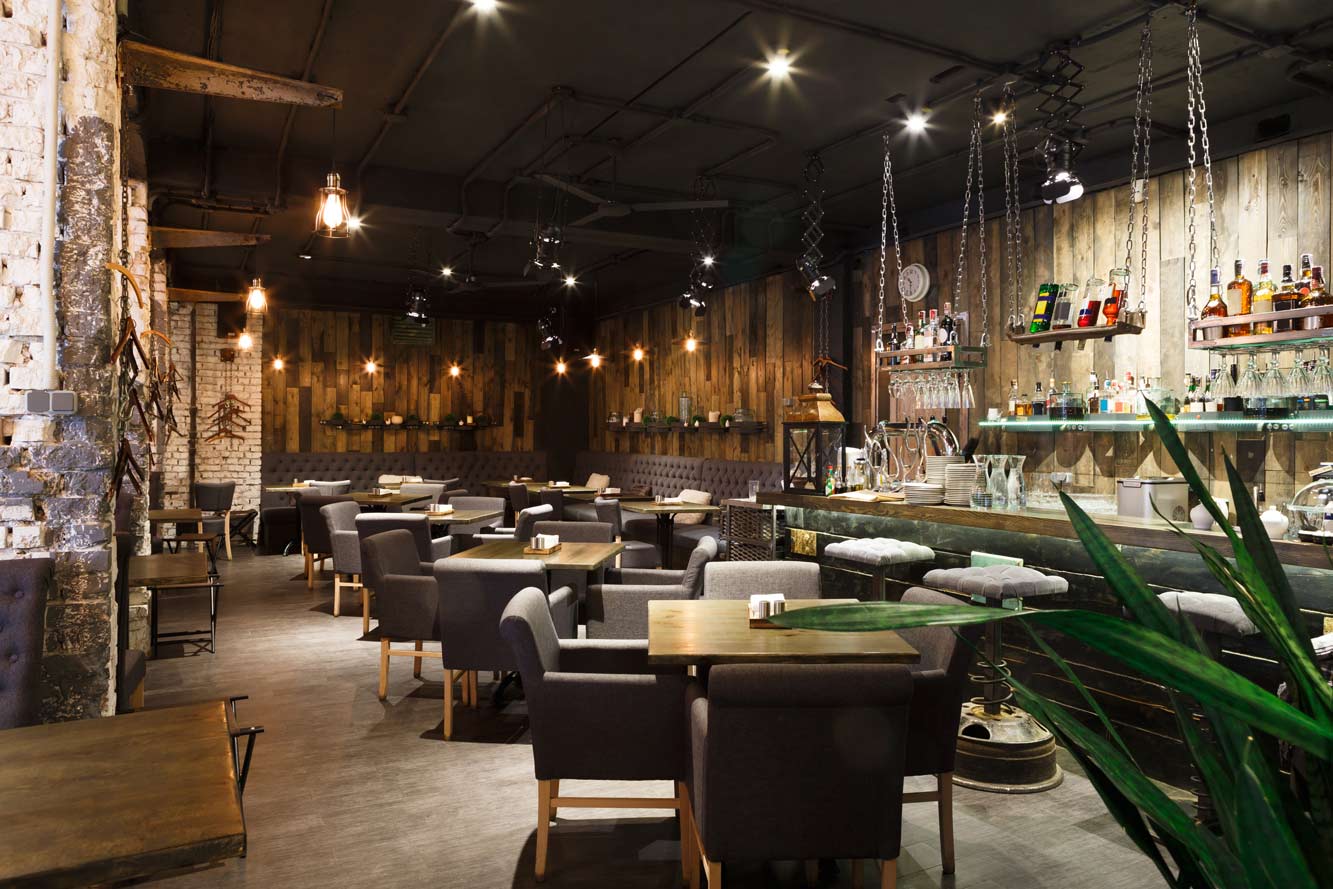 Restaurant Startup Costs Sydney – A Definitive Guide For You
Unfortunately, the cash needed to get your premises ready for business is only the start of the expenditure required before you start to turn a profit.
With research showing that, on average, a restaurant needs to be operating for between three to five years before it begins to show a profit, it's obvious that you will need to have a sum squirrelled away to pay on-going expenses and revenue costs, in addition to the start-up costs.
Remember, restaurant profit margins are typically slim (between 3% and 6%), and the risk of failure can be high.
A report released by the Australian Bureau of Statistics 2 in July 2005 shows a slowing in restaurant profits (as forecast by the R&CA) with 63.4% of businesses (the businesses employing less than 10 people) generating less than 2% net profit.
Other Studies suggest that a small business fails in Australia every (2) two minutes and approximately 50% of all new sole-trader businesses fail in their first three years, compared with around a quarter of medium-sized corporations
With this in mind, it's important to be realistic when it comes to restaurant startup costs: a key tip to save cash is to involve an experienced restaurant fit-out expert from the go-get. 
They can provide expert input on everything from selecting the right site, through to lease negotiation, restaurant fit-out costs, infrastructure requirements, compliance and many more considerations that could make a difference to your restaurant startup costs.
The earlier they're involved, the more opportunity there is to save!
Key Point #1
Site Selection
There are numerous variables to consider when deciding on the premises to opt for.
a)   Location is always a key concern:
Whilst it is tempting to opt for a prime site, this may mean increased competition for the same audience and crippling overheads.
The type of restaurant also plays a part in determining location choice. Franchises, for example, often thrive in high-traffic locations where through-put is high.
In comparison, a high-quality restaurant fitout which offers a fine dining experience can often survive in a quieter location, as the dining experience, rather than speed and convenience, is the priority.
b)   Amount of renovation required:
Whilst a quality restaurant fit-out may be achieved quite cost-effectively, if major renovations are required, then restaurant startup costs may rocket with little added value being obtained.
On average (and this is a ballpark figure)it costs around $1,500/square metre for renovation work.
c)   Lease negotiation:
Don't be afraid to negotiate. When it comes to leasing a property most things are negotiable from the cost of rent to the terms of your lease and options to renew.  If the property requires work, it's sometimes possible to off-set some of the costs against the rental price, or your landlord may make a contribution.
You should also be aware that rental prices are rarely fixed and increase annually according to the Consumer Price Index (CPI). However it's a good idea to negotiate a fixed rental price for the for the first few years, whilst you're getting your business up and running.
There are many ways to negotiate with your landlord, take your time and don't feel obligated to sign a lease without first seeking the advice of legal or financial advisers to determine your options.
d)   To buy or rent?
There isn't a right answer to this question. Obviously in the long term, buying a property gives the business a building which can be invested in to offer an optimal environment. That said, a property purchase is an expensive business and there is always the issue of disposal should the restaurant venture fail.
Below are some key points to consider.
Leasing a property
Leasing Advantages:
If your business outgrows your current premise, it's an easy process to relocate as lease contracts are usually short-term.
Your landlord is responsible for any damages or repairs. They may even contribute to the

 

restaurant fit out costs.
Leasing could provide you with more affordable options for premises in prime locations that might be way out of your budget if you were to purchase the property
Leasing Disadvantages:
You are restricted when it comes to any renovations or structural changes you make wish to make to the property. The landlord will need to approve and sign off on any proposed changes you put forward.
As the property appreciates and the location becomes more popular, the landlord may increase your rent.
Buying a property
Buying Advantages:
One of the best incentives about purchasing a property, is becoming your own boss. You gain total creative control over your property and can modify and change what you like whenever you like.
The property becomes an appreciating asset in which you can benefit from capital growth if you decide to sell it in the future.
Buying Disadvantages:
If you aren't thinking about the future, buying a property could hinder the growth of your restaurant. You don't want to be in the position where you outgrow your property and need to sell it soon after you bought it.
Obviously if you choose to purchase a property you are looking at a large upfront cost, and your ability to borrow money depends on interest rates.
All damages and repairs will be your responsibility.
---
Key Point #2
Regardless of the type or style of restaurant fitout you're aiming for, you're going to need plumbing, electrics, sewage, ventilation, drainage, air-conditioning and similar basic infrastructure. Depending on the layout you've decided on for your business, there will potentially be a need to add additional power, data, ventilation installations and/or drainage facilities.
---
Key Point #3
The restaurant startup costs associated with the restaurant fit-out is determined by a range of variables, including:
The size of the

 

restaurant fit-out.
Whether floors, ceilings and walls are in reasonable condition.
What materials/equipment/furniture/fixings/fittings are already available.
The quality of the finished

 

restaurant fit-out.
How durable the

 

restaurant fit-out

 

needs to be.
The target audience for your

 

restaurant fit-out.
Are you conducting an entirely new fit-out or only renovating some aspects of your restaurant?
If you are looking for an approximate restaurant fit-out costs, we've provided estimated costs for three different restaurant fit-out options: basic (budget); intermediate; or premium quality restaurant fit-out. Alongside the cost, you'll also find a description of the type of results you can expect to receive for the indicative budget.
Average Restaurant Fit Out Costs Per Square Metre
Approximately $1,800 to $2,200 Per Square Metre (ex. GST)
For this type of sum, restaurant business owners can expect to receive a basic restaurant fit-out. This will include flooring, furniture, counters, front-of-house and back-of-house fit-out. Restrooms, a reception area and/or a bar area may also be included. Materials will be chosen with economy in mind.
This type of restaurant fit-out is ideal for a start-up business, a franchise or a smaller restaurant. Despite the lower cost restaurant fit out costs, it's still possible to build in a good degree of individuality, as well as create functional, aesthetically pleasing space that offers an inviting dining experience.
These figures are intended as a guide only. We don't operate a cookie-cutter approach to our work, providing we treat each client as a unique proposition. It's perfectly possible to mix and match features to create a custom solution that's exactly right for what you've got in mind. Get in touch to find out more about our quality restaurant fitout costs options or to tell us what you're looking for.
Average Restaurant Fit Out Costs Per Square Metre
$2,200 to $2,500 Per Square Metre (ex. GST)
By spending a little more on restaurant fit-out, it's possible to increase the choices available.
Whether this means a larger amount of bespoke joinery, more expensive materials or the addition of unique features that showcase the heritage of your restaurant building or the defining features of your cuisine wonderfully well, spending more can yield some stunning results.
These figures are intended as a guide only. We don't operate a cookie-cutter approach to our work, providing we treat each client as a unique proposition. It's perfectly possible to mix and match features to create a custom solution that's exactly right for what you've got in mind. Get in touch to find out more about our quality restaurant fitout costs options or to tell us what you're looking for.
Average Restaurant Fit Out Costs Per Square Metre
$3,400+ Per Square Metre (ex. GST)
If the restaurant fitout costs are less of a priority than perfection, a premium restaurant fit-out could be right for you.
Usually the preserve of larger, prestigious restaurants which are targeting an audience for whom ambience, uniqueness, pedigree and exquisite quality are the hallmarks of a desirable dining experience, a more luxurious restaurant fit-out results in a luxurious setting that's the perfect backdrop for a leisured foray into exceptional cuisine.
Higher restaurant fitout costs give more options for the use of expensive materials, as well as provide options to ensure the kitchen space and guest areas offer an exceptional experience throughout.
High-end restaurant fit-outs tend to be heavily customised to the tastes and aspirations of the restaurant owner: many features will be unique to the establishment, with a focus on exclusivity and individual styling.
These figures are intended as a guide only. We don't operate a cookie-cutter approach to our work, providing we treat each client as a unique proposition. It's perfectly possible to mix and match features to create a custom solution that's exactly right for what you've got in mind. Get in touch to find out more about our quality restaurant fitout costs options or to tell us what you're looking for.
Key Point #4
Compliance, Licences & Permits
From ensuring appropriate access for diners or staff who have a disability through to compliance with zoning laws, health & safety legislation, food hygiene regulations and more, there are numerous regulatory hoops to jump through! Many of these have cost implications for your restaurant startup costs, and need to be taken into consideration when the restaurant startup costs are drawn up.
A specialist restaurant fit-out company can talk you through the regulations which are specific to your outlet, so you know which licences and permits are needed. It's important to take note of relevant regulations from the outset, to reduce the risk of commissioning a restaurant fit-out that's later found to be non-compliant with some important piece of legislation.
Regulatory frameworks to consider include:
Food Authority licence: If you're opening up a restaurant, (or any other type of business within the hospitality industry) in NSW you will need to obtain a Food Authority Licence from the government before you commence operating. This licence must be displayed within your premises at all times. You will also need to notify your local council as they may have additional conditions and requirements your business will need to meet.
See the

 

NSW Food Authority

 

website for more information and how to apply for your licence.
Liquor licence: If you wish to serve alcohol on your premises, a liquor licence is required. The maximum penalty for not obtaining liquor licence is 12 months imprisonment or hefty fine. In NSW this is not necessary for BYO restaurants however once again it's a good idea to check in with your local council just in case. Head here for more info on

 

liquor licencing types.
Food Safety Supervisors: All restaurants, cafes and retail food outlets will need to have at least one staff member who is trained as a Food Safety Supervisor (FSS) .This person oversees other staff members to ensure all hygiene requirements are met at all times. Furthermore, according to the

 

Australian Institute of Food and Safety

 

all staff members that handle food will need to be trained in food safety. Head here for more info on

 

training employees in food safety.
Hygiene should be made a priority within your workplace and as the owner it is your responsibility to ensure your restaurant is up to date with all the latest regulations and requirements. Head here for more info on workplace hygiene.
---
Key Point #5
For contemporary restaurants fitouts, modern technology is an essential part of a good customer experience, as well as indispensable for running a restaurant smoothly and effectively. From a fast, convenient POS system through to  efficient ordering, stock control and more, technology is an integral part of any successful restaurant.
According to a study conducted by the Reserve Bank Of Australia in 2019 "Credit and debit cards combined are the most frequently used payment method in Australia." Therefore, a point of sale system that enables fast, secure card payments is essential.
The right POS set-up can also provide a great opportunity to prompt staff to suggest up-sales or choices that reflect the customer's previous purchasing choices. Some POS systems can also be geared to run loyalty schemes or offer customised vouchers or promotional offers.
Customers now expect to be able to find, book, order and pay for their meals remotely. At the very least, most restaurants will need technology which enables customers to do these things both in-person and online.
For staff, electronic stock-taking, digital ordering systems and similar technical advances can help reduce waste, increase service speed and reduce the risk of human error.
When considering tech, it's helpful to look at the adoption of future proof options that will be able to adapt and thrive as your restaurant grows. As well as the one-off restaurant startup costs of tech, there will also be a need to set aside a revenue budget to cover the replacement of equipment, software upgrades, subscriptions, processing costs and similar.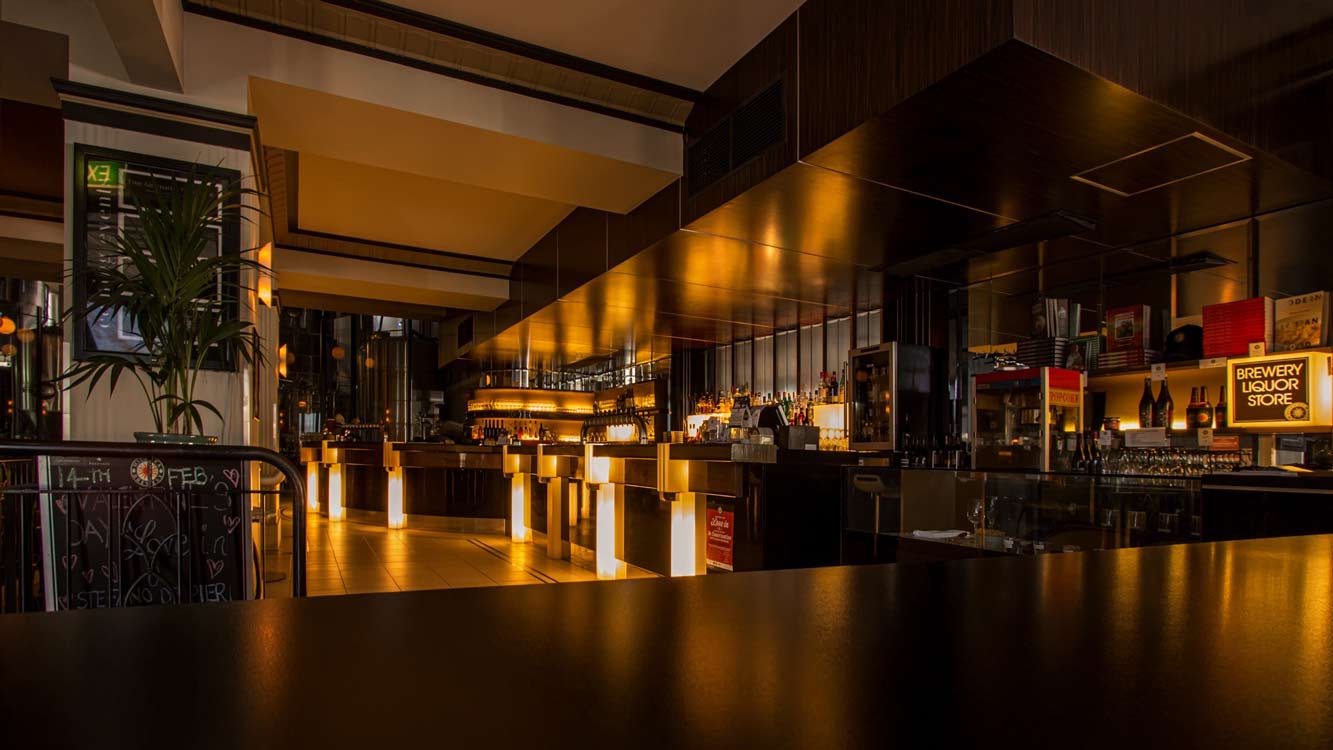 ---
Key Point #6
Commercial Kitchen Equipment
When it comes to commercial kitchen equipment, a common mistake that many restaurant owners make is to splash out on cutting-edge, expensive commercial kitchen equipment which doesn't give the return on investment needed for optimal profitability. If you're looking at keeping the restaurant startup costs to a minimum, we suggest:
Weighing up the costs of new commercial kitchen equipment versus secondhand commercial kitchen equipment or leased commercial kitchen equipment. In particular, consider whether repairs and/or servicing is included in the price, as these can add significantly to restaurant startup costs.
Consider energy efficiency. Using appliances which are energy-efficient can

 

save hundreds of dollars

 

on your utility bills, as well as being part of a drive towards more sustainable working. Don't forget that, in some cases, businesses can obtain tax concessions and even grants if they opt for greener technology.
Be clear on the type of food you'll be preparing, predicted cover numbers and staff numbers. These variables affect the type and amount of equipment needed.
An efficient kitchen layout is integral to success. Work with the

 

specialist restaurant fit-out team

 

to determine an

 

amazing design

 

that will ensure your equipment is correctly located for optimal performance and impact. In some cases, the right layout can mean you need less equipment, as what you have can be used to capacity.
In many cases, a small business may have some existing equipment, which can be re-purposed in the new venture.
When possible,

 

design

 

equipment into the

 

restaurant fitout

 

in such a way that it becomes a showcase feature of the dining experience as well as an economical way of producing food.

 

An expert restaurant fitout company

 

can help you with advise on options such as open charcoal grills and similar.
---
Key Point #7
Although it's important to raise awareness that your restaurant is up, running and ready to serve, there's often little need to set aside a large restaurant marketing budget. Options such as social media, review sites, local advertising and requesting new customers to spread the word can all result in more customers.
Remember that repeat visits usually form the largest part of any successful business's trade. If you make sure that customers have an unforgettable experience when they use you, your venture will tend to require less direct restaurant marketing tactics to grow.
A small initial restaurant marketing budget, along with some online promotion, is often all that's needed to get the word out about just how great your enterprise is.
In many cases, it's not necessary to use a professional restaurant marketing agency: restaurants tend to have a local reach, with small-scale, tailored promotions frequently providing the best results.
In many cases, it's not necessary to use a professional marketing agency, restaurants tend to have a local reach, with small-scale, tailored promotions frequently providing the best results.. Below are some simple yet effective marketing tips you can easily implement keep those customers coming back. 
Post high-quality, delicious pictures of your food on social media. More often than not customers base their decision on where to eat by the amount of yummy food photos they see on your Instagram profile. You may like to hire a professional to assist with this, or test our your own photography skills.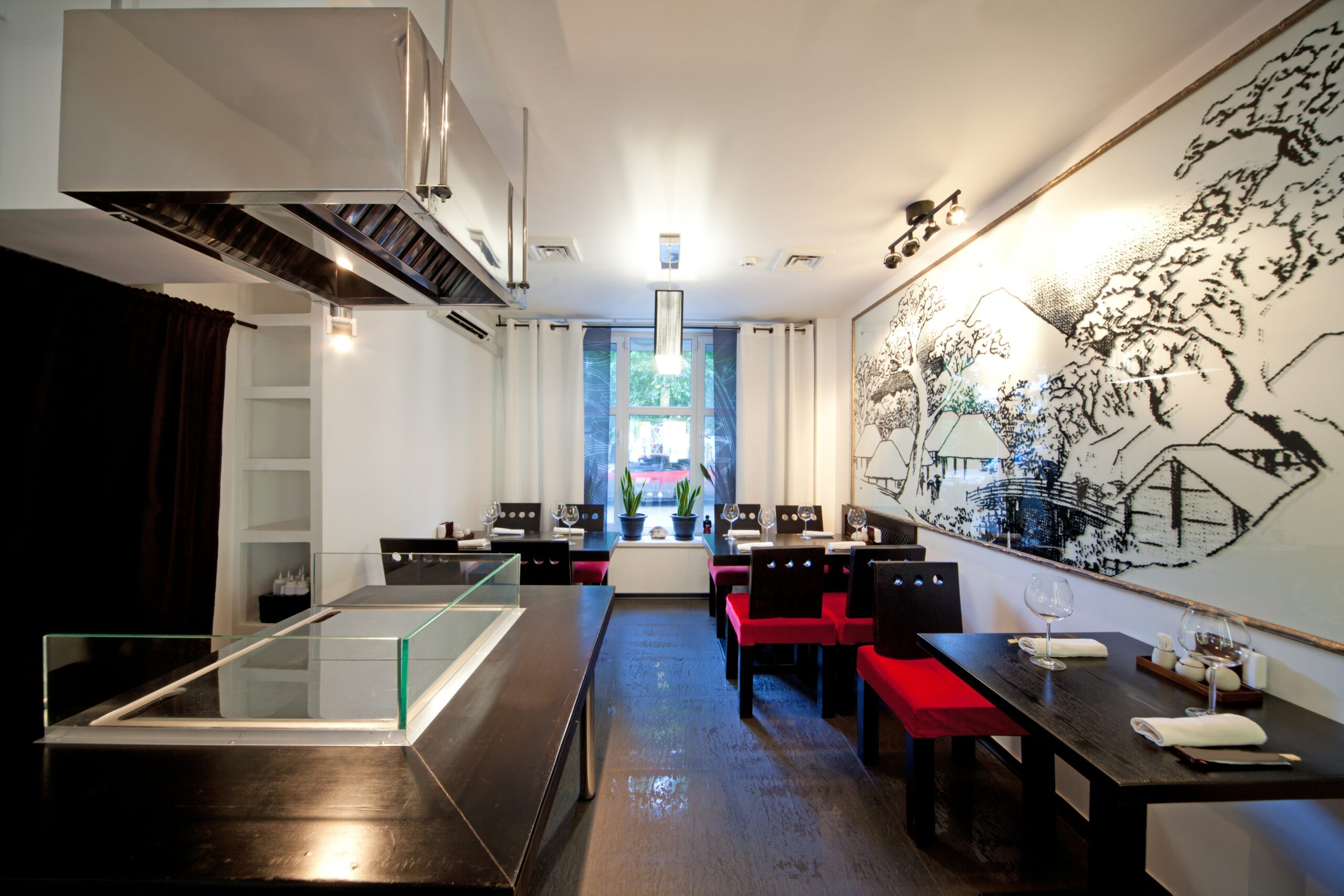 ---
Key Point #8
Restaurant Startup Budget
Depending on how you structure your restaurant startup budget, you may also wish to include projections of the cash needed in the few months immediately after the business launches.
The restaurant startup costs required to open your doors will include expenditure on utilities, staffing, food expenses, publicity, rent, licences and various other costs which are unique to the particular establishment. In addition, don't forget to pay yourself some sort of salary!
Some people prefer to consider their revenue restaurant startup budget as a separate entity to restaurant fit-out and restaurant startup costs. That's fine, but remember that the restaurant may take years to start turning a profit, so on-going financing needs to be considered and confirmed prior to the launch. This will minimise the risk of cash flow problems and unpleasant surprises further down the line.
---
Key Point #9
The average restaurant startup can always expect a few unplanned additional restaurant startup costs during the early days. Whether it's an increase in professional fees, a capital budget running over, a rise in business rates, higher than usual utility bills or some freak event that causes an unexpected drop in trade, there are dozens of reasons why a business may need to dip into the contingency restaurant startup budget.
Having a little spare cash on hand can make all the difference. There is no hard and fast rule regarding how much a contingency restaurant startup budget should contain, but obviously the bigger it is, the more of a cushion the business has against unexpected expenses.
---
Key Point #10
Having a good understanding of restaurant startup costs is only part of the planning needed to ensure your venture stands the best chance of success. A clear vision for the business, including details of the proposed audience, type of cuisine, projected profits, current resources and funding options needs to underpin the restaurant startup process.
Being clear about what you want to achieve enables an expert restaurant fit-out company to accurately translate your aspirations and ideas into premises that optimise your chances of success.
This type of information is normally brought together in a restaurant business plan. A crucial tool to use when there is a need to borrow funding, a robust restaurant business plan also provides the benchmarks needed to chart progress and ensure everything is going to plan.
Restaurant business plans can often be created by the owner, or an external agency can be paid to create something suitable.
---
The reality is that exact restaurant startup costs vary from restaurant to restaurant. There are simply so many variables that it's impossible to create a one-size-fits-all funding model that will enable an accurate calculation of restaurant startup costs.
When you're putting together a restaurant startup budget, it helps to use the expertise of professionals already involved in the field: an experienced restaurant fit-out company, for example, can provide you with an accurate quote to bring your chosen premises up to scratch.
Providers of catering equipment have a similar wealth of knowledge to give when it comes to helping you get the best value for money. Using additional expertise where it's available helps you to obtain the accurate costings you need to inform your planning process.
Luckily, it's normally possible to get a good ballpark figure for restaurant startup costs fairly early in the proceedings. This enables business owners to tweak their proposed restaurant fit-out plans early on to make sure they fall within the available restaurant startup budget.
If you want a quality fit-out that gets noticed for all the right reason, get in touch with our team today for a FREE consultation.
---
Resources
You may also like to read: