One of the key factors that makes or breaks an ice cream shop is the high-grade fit-out of the promises.
Providing an exceptional experience for customers, a well-designed Ice Cream Shop fit out also ensures staff benefit from a comfortable working environment that optimises performance and profit.
Making sure that you end up with the right look for your outlet can be a challenge. Our 5 Sweet & Simple Steps To Build Your Ice Cream Shop fit out gives you all the information you need to get the job done properly!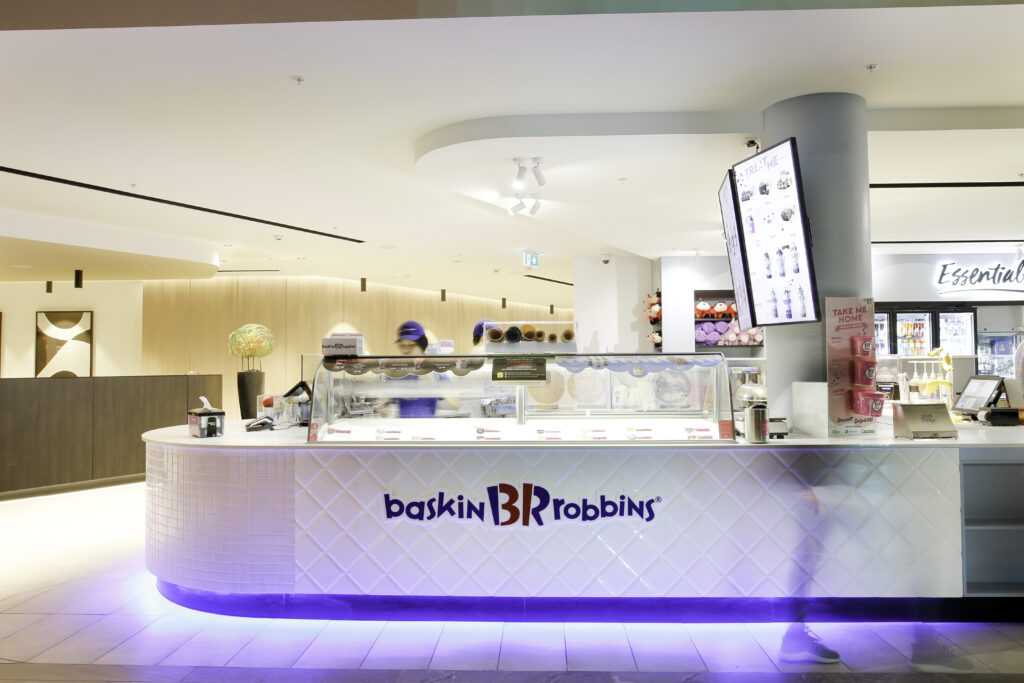 ---
Ice Cream Shop Fit Out
Step One
Finding The Right Contractor For Your Ice Cream Shop Fit Out
Put your trust in the right contractor and you can end up with premises you can be proud of; in the wrong hands, the outcome might be very different!
So what are the key qualities a contractor needs to stand the best chance of providing you with an ice cream shop fit out that stands out for the right reasons?
Previous experience of fitting out an Ice cream shop or similar ice cream parlour. Relevant experience is usually a good indicator that they've got the skills and experience to give you the results you deserve.
Do you feel like you could work with them? Ideally, you need a company that you feel comfortable working with- one that you feel understands what you're looking for and is able to deliver it on time and within the agreed budget.
Although these characteristics are often subjective, qualities such as: professionalism; transparency; experience; local knowledge; innovative ideas; and excellent communication skills are all ones to look for.
Professional qualifications:
Established contractors who have additional accreditation and qualifications are nearly always a good bet.
Being members of the Master Builders Association (MBA) and/or the Housing Industry Association (HIA) are both signs of a reputable company that's worth considering.
In addition, take a look at what other customers have said about them. Reviews and references are a great way of assessing the experience you're likely to have.
Licenses and insurance:
Check that the company is legally allowed to carry out the required work and is also insured – it's important that in the unlikely event anything goes wrong you're covered.
Builders and contractors should have public liability insurance, all risk insurance as well as workers compensation. If your builder is hesitant to share these documents with you, take this as a major red flag.
To eliminate any of your concerns, it's a good idea to cross check with the insurance companies to determine if their policy is still valid or if they've expired. It's better to be safe than sorry!
Look for value, not just price:
The cheapest isn't always best. Often, a slightly more expensive fit-out can give you a better return in the longer term. Always look at added value, not just price alone.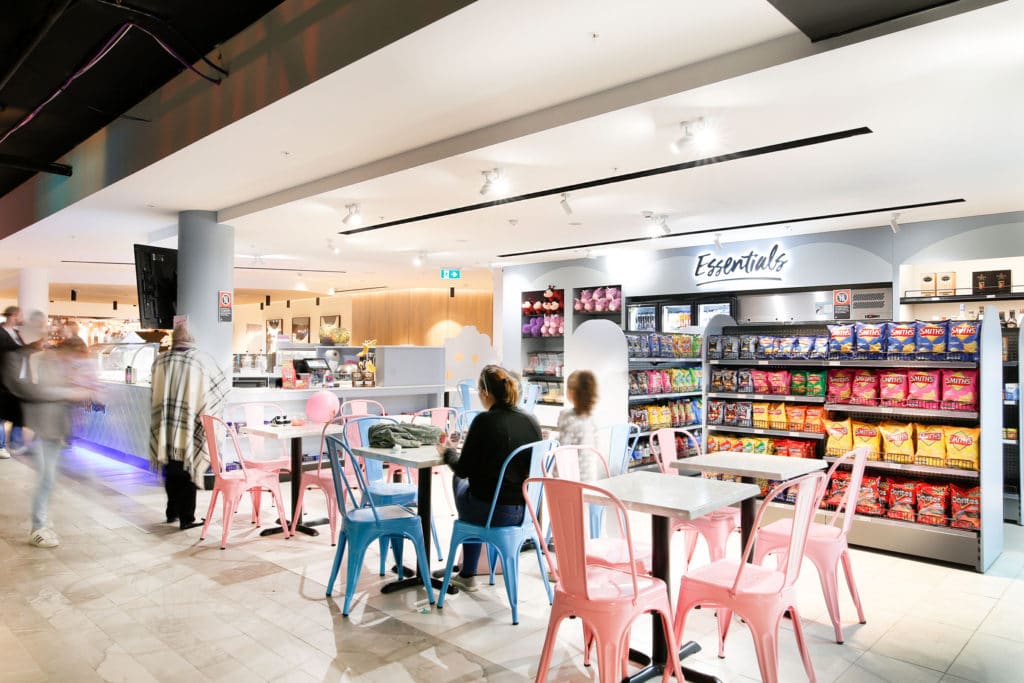 ---
Ice Cream Shop Fit Out
Step Two
Finding The Right Location For Your Ice Cream Shop Fit Out
As the saying goes: location; location; location! If you're planning the location of a Ice cream shop, there are a few factors that can really make a difference:
Make sure it's easily accessible: teens, tweens and families tend to form the bulk of the Ice cream shop customer base. These target groups are likely to frequent locations where there are good public transport links and excellent parking facilities.
Go where your customer base goes! Where do families and younger groups tend to hang out? The beach, shopping malls, parks, alongside other restaurants and/or other leisure facilities are all places where your target customer base is likely to spend time.
Space matters! The bigger your space, the more customers you can service and the larger the potential for profit. The right design company will be able to advise not only on location but also on selecting a layout that makes the best use of your available space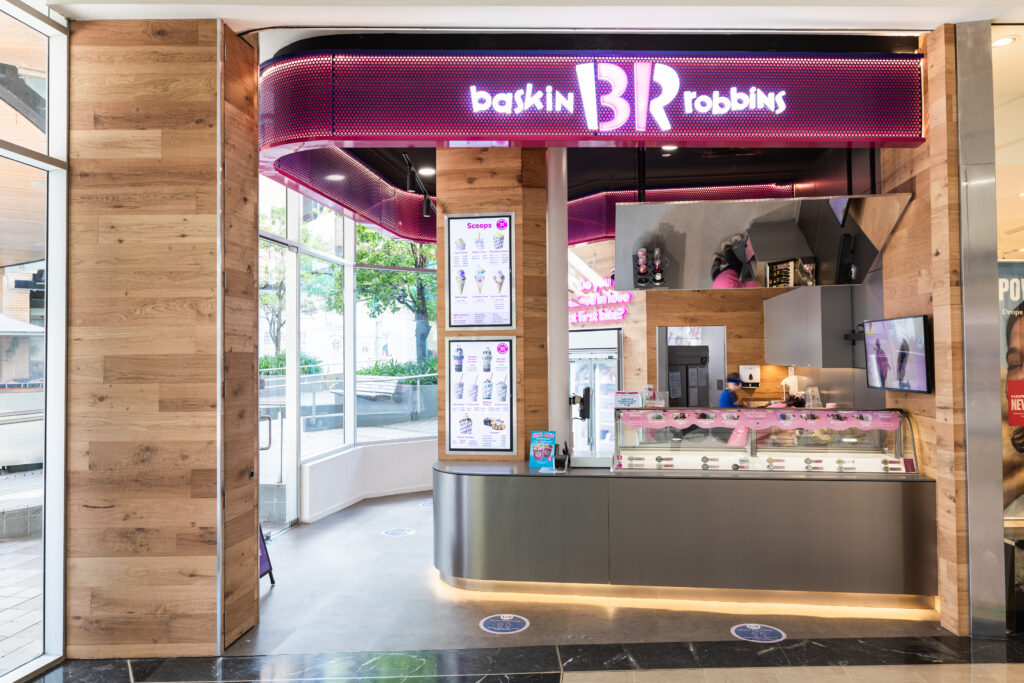 ---
Ice Cream Shop Fit Out
Step Three
Design Drawings & Approval For Your Ice Cream Shop Fit Out
Commercial Interior designers or architects are usually the best people to create the detailed drawings needed.
The drawings need to include information on everything from adherence to building regulations through to compliance with health & safety and any relevant zoning requirements. In addition, the design must comply with your requirements, providing the best possible environment for you, your staff and your customers.
The design will need to be signed off by your landlord (or a suitable professional working on behalf of your landlord) before construction can commence.
You, or the fit-out company acting on your behalf, will need to provide not only appropriate drawings but also detailed information on matters such as: proposed surfaces, flooring, furniture, lighting, ceiling alterations, proposed electrical, plumbing and A/C alterations and colour schemes.
As well as the work needing the landlord's permission, you will also need to get the design signed off by an accredited Private Certifying Authority or local council. A copy of the certificate needs to be sent to the landlord.
It may be the case that additional construction approvals are needed: the professional working on your design should have the capacity to identify which other agencies need to be consulted and deal with that side of the project on your behalf.
Note that this part of the process may take several weeks, so if possible try to build some flexibility into your schedule.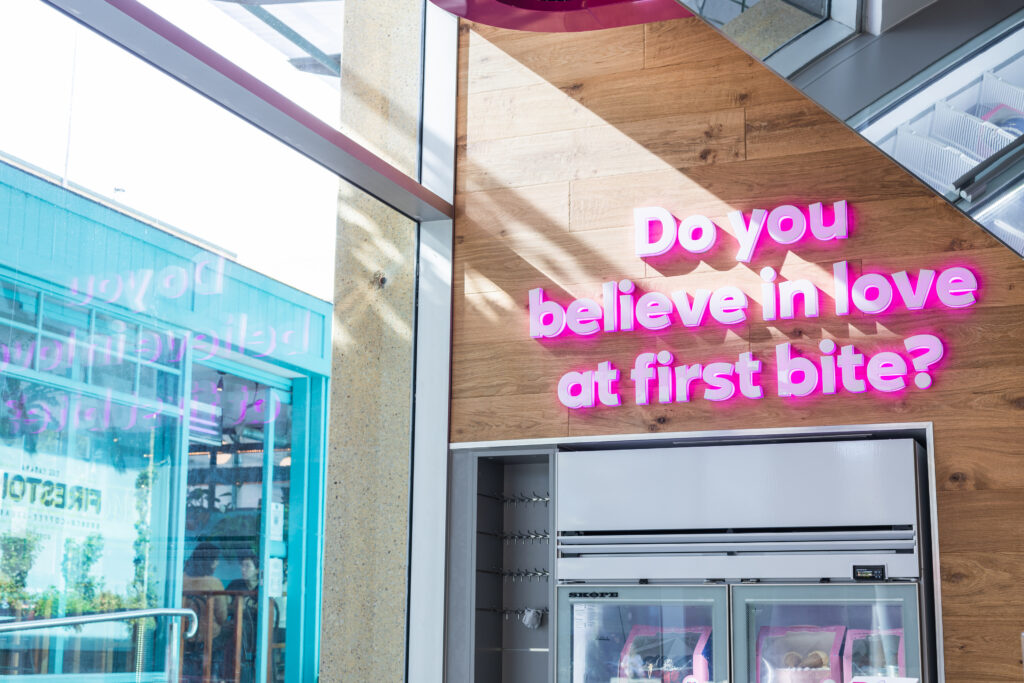 ---
Ice Cream Shop Fit Out
Step Four
Construction Time!
If you have chosen to use a fit-out company for both the design and construction of your Ice cream shop fit out, the construction phase is usually surprisingly fast!
With costs and design already agreed, once the necessary approvals have been obtained, it's simply a case of procuring the required materials, co-ordinating the various trades involved in the job (electricians, plumbers, joiners, painters, etc) and getting the work completed!
When you're working with a design and fit-out company, you should already have agreed a schedule and budget; many fit-out companies provide a dedicated project manager, who should be able to keep you regularly appraised of construction progress.
Using a single fit-out company for the entire job is usually much faster, more convenient and cheaper than attempting to line up individual contractors to fulfil the design brief.
---
Ice Cream Shop Fit Out
Step Five
Gaining an Occupation Certificate for your Ice Cream Shop Fit Out
Once the work is completed, an Occupation Certificate (OC) will be needed before you can move in. The OC is an official certification that the work which has been carried out meets all necessary building regulations and other legislative requirements.
Usually, the various trade contractors involved in the job will need to submit their certificates of compliance that say their part of the job has been carried out correctly before the OC can be issued.
You, or the ice cream shop fit-out company acting on your behalf, will normally apply for an OC from the Principal Certifying Authority (the same authority that signed off your design), on your behalf.
Concurrent with the OC being issued, it's also important to inspect the work before it's handed over. The inspection isn't just an opportunity to look for flaws, it's also a chance to check that you've got what was detailed in the design specifications.
In the unlikely event that there are any major omissions or mistakes, they will hopefully be identified during the inspection, rather than after handover. Once the work has been completed to your satisfaction, a handover should take place. Different installations and materials will also have varying warranties: your fit-out project manager should go through these with you as part of the handover process. Note that most reputable fit out companies will provide post-handover support, above and beyond their legal obligations.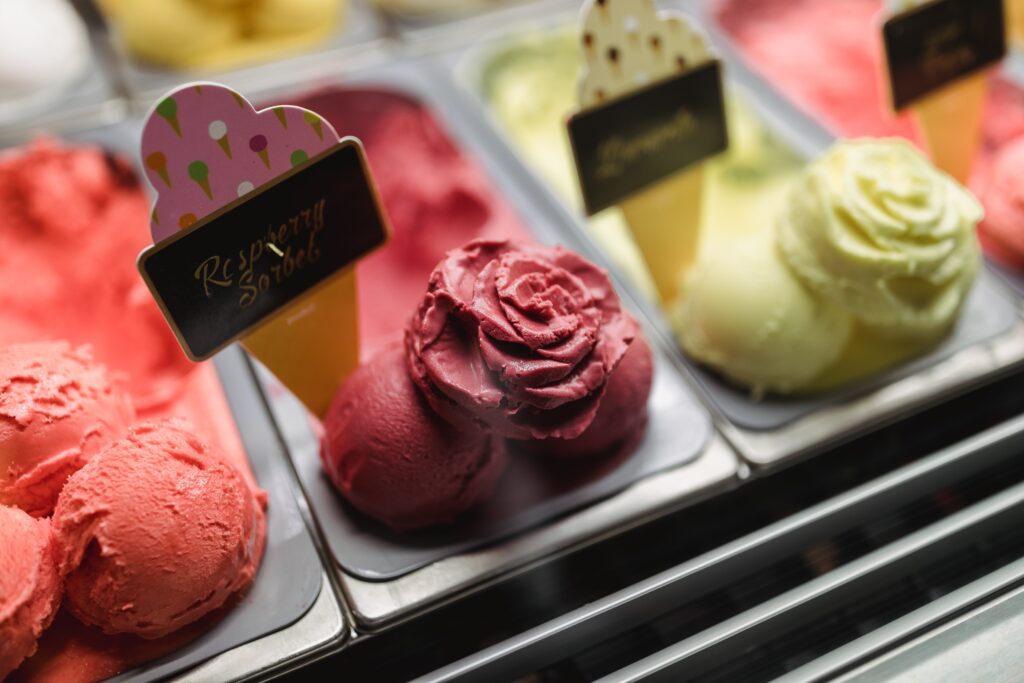 ---
Your Ice Cream Shop Fit Out Journey To Success
The build process is just the start of your Ice cream shop fit out journey! Once you're ready to go, use these hacks to make sure you hit the ground running and stay ahead of the game:
Ice cream shop are about so much more than ice cream! Remember that your audience will be visiting you as a treat; perhaps to celebrate; or to spend time with someone special. Encourage that "mini-holiday" feeling with friendly staff, intriguing decor and an exceptional level of customer care.
Reward loyalty: whether it's individualised marketing, loyalty bonuses or suitable up-sells at the point of sale, rewarding repeat customers will optimise the chances of you becoming the go-to choice for your customers.
Engage online: a vibrant website and dynamic social media presence sends out all the right messages and gives our audience a valuable chance to engage with you.
Give back: supporting local events, charities, sports teams and similar creates the sort of feel-good publicity your outlet needs!
Invest in your staff: your team will make or break your business – treating your team well improves productivity and helps ensure customers get an optimal experience every visit.
Since designing and decorating an Ice cream shop needs a certain amount of additional planning work and creative thinking, hiring an experienced fitout professional would certainly make things easier and quicker. Call Us On: 1300 LETS BUILD or send us an email on: [email protected]
---
You Might Also like:
If you enjoyed reading "5 Sweet & Simple Steps To Build Your Ice Cream Shop Fit Out", you may also be interested in: