Commercial renovations can make a huge impact on your business venture's reputation as well as profits. It can enhance your office or commercial space's appearance, improve the work environment for your employees, and they tend to elevate the customers' experience… The list goes on and on!
However, if you are planning on keeping your business open during a renovation, be prepared to do some additional hard work since a feat like this comes with its own set of head-scratchers. You'd need a solid plan in place and you'd need to communicate properly with everyone who's involved in the process, be it the owners, tenants, contractors, designers, fit out experts, your employees, or your customers.
During this time, maybe you won't be able to run things as smoothly as you'd like but keeping your business open during a renovation definitely allows you to keep the cash flow running. So, if that's what you want, you've found just the right blog!
---
First of All, Make Sure This Is Indeed the Best Idea for Your Business
The decision of keeping your business open during a renovation should be made very carefully. Certain businesses do not really get affected if you keep them open during renovations while certain others definitely do. It's important to thoroughly examine all the pros and cons of such a decision. Go ahead only when you are 100 per cent sure that this won't negatively impact your business in any major way.
The resolve of keeping your business open during a renovation shouldn't be based solely on the fact that it'll keep the profits flowing. In some instances, the rebranding process could be used to rebrand your business, shutting down for a period of time and then having a big grand reopening event later on. This could help generate a lot of publicity, establishing your business as a bigger, better, more aesthetically-pleasing brand.
Although renovating your business and keeping the doors open at the same time can be tricky, don't be discouraged, there are many ways to ensure your business runs as smoothly as possible and any discomfort should be short-lived, as usually if you work with the right building, commercial refurbs shouldn't take longer than 4 – 5 weeks depending don't he size of your premise and the work you need to be completed.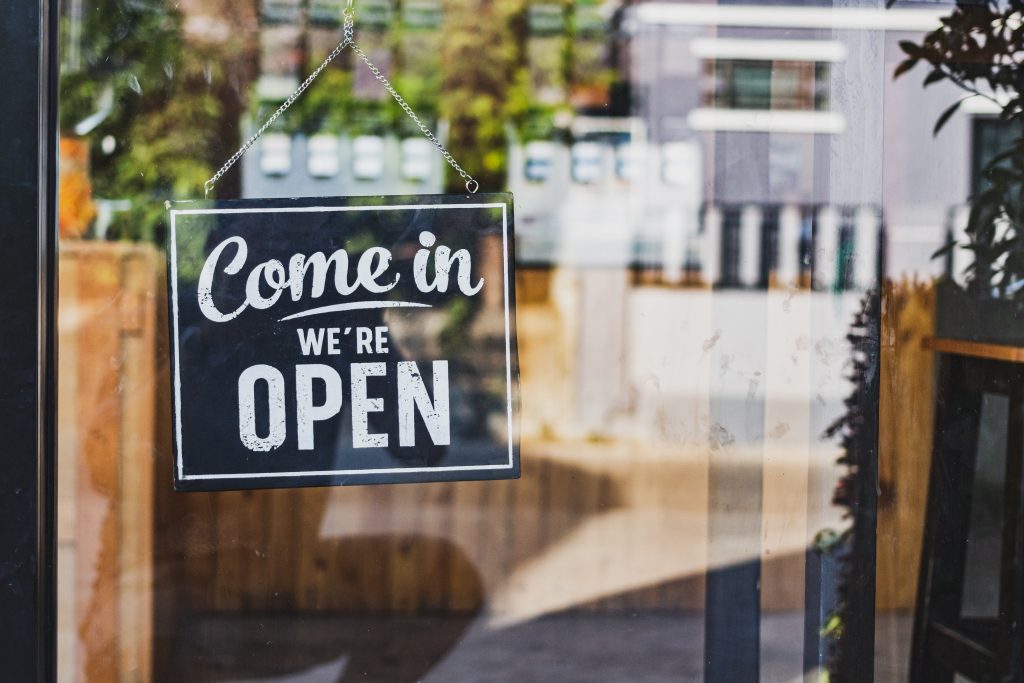 ---
8 Tips On Keeping Your Business Open During a Renovation
Once you've made up your mind that this indeed is the best idea for your business, here are the 8 best-known tips and insights on how to keep your business up and running during this tricky phase.
Keeping Your Business Open During a Renovation Tip #1
Set Clear Goals
Be very clear in your mind about what it is that you want to achieve during this period of time. Setting clear and realistic goals will work as a guiding factor at every step in this process. You can begin by making a list of all your top priorities like – how the space needs to be optimized in a certain way during the renovations, how you'll assist your employees to make things easier for them, and how you'll manage your customers, etc. You don't need a detailed plan at this stage but you should at least know what's important and what's not.
Setting and prioritizing your goals will also give you a clear idea of how difficult or easy this is going to be and also, how much money you'll be spending in order to make this happen. If your goals are clear from the very beginning, it'll be easier to keep everything on track. Communicating with your contractors, designers, and employees will also become simple and straightforward.
Take your time figuring this out, and make sure the renovations will improve your space exactly how you envision it to. Keeping your business open whilst completing a refurbishment is no easy feat, so you won't want to do it again anytime soon, trust me.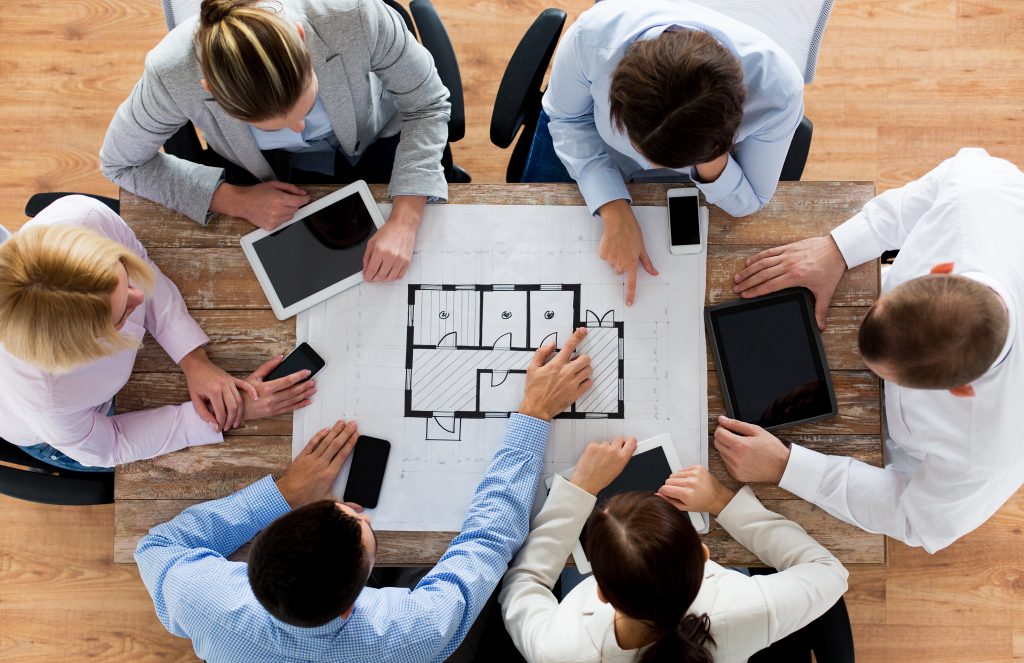 ---
Keeping Your Business Open During a Renovation Tip #2
Planning is the Key
Now, the next and the most important step of this process is to come up with a well thought out plan. Please avoid the 'we'll work it out as we go' attitude since an approach like that can seriously backfire. You'll actually need to put your best management and planning skills to use for this phase.
First and foremost, speak with your builder and see what the possibility is of completing most of the renovation work at night time or before/after your opening hours. This is an ideal option as it means (depending on the type of business you have) your customers, clients or staff members won't be disrupted by loud noises or obstructions, and the trades can work in a more efficient manner. This option will cost you extra, then if the work was to be done during business hours but in our opinion, it's a worthwhile investment as it keeps disruption to the flow of your workplace to a minimum.
If night work isn't an option then we suggest dividing the construction process into stages and then planning each stage separately. This will allow you to run things smoothly without shutting your business down. For instance, if you want to renovate a three-storey building, start with just one floor, initially. Renovate that one floor completely or to such an extent that you can shift there and work.
Meanwhile, you can use the other floors to conduct your usual business activities. Or, if you own a retail store, can you move your stock and other storm items to one side of the store whilst the other is getting renovated? Yes, it will make things a little uncomfortable for a day or so but it will allow you to still function whilst the renovation is going on.
These are just one example. However, you can divide the construction stages in a million different ways, depending on the type and size of the space you have and also, on the type of business run.
---
Keeping Your Business Open During a Renovation Tip #3
Keep the Workspace Clean and Safe At All Time
This is the golden rule for keeping your business open during a renovation – to ensure that your workspace is as clean and well organized as possible. Please understand that your employees (and also your clients) won't appreciate spending time in a messy, loud, and distracting work environment.
So, depending on how complex and elaborate the renovation process is, you need to block a certain amount of area and convert it into a neat and clean workspace/retail space for your employees and customers. This is not just about convenience or aesthetics, it's primarily about the safety of the people who are an integral part of your business.
Make sure that there are no cords, unattended equipment or tools, unfinished or uneven surfaces, or raw materials lying here and there in the workspace area. Dust, debris, and chemicals should be strictly taken care of. You can use wet saws, dust collectors, air scrubbers, or air filters for this purpose. You can also consider barricading certain areas to keep the workspace clean. Your builder is the one primarily responsible for the cleanliness of your work area, but it's a good idea to speak with them before to understand how they aim to ensure your workplace is as clean and safe as possible during the renovation process.
---
Keeping Your Business Open During a Renovation Tip #4
Communication Is Key
This is one of our top tips for keeping your business open during a renovation. The builder you choose for your renovation should be across the entire fitout process before any work begins, by now they should have studied your design plans and quoted your project. However the communication shouldn't stop here, It's essential to maintain a clear and open line of communication between you and the people who are handling the renovation process the whole way through. Whenever there's an update, consider sending out emails or text messages.
You can also post signs or conduct brief weekly meetings to update everyone regarding any change of plans. Your fit out team and contractors can also guide you on certain aspects since they must've handled such projects before. So, be open to their feedback and suggestions.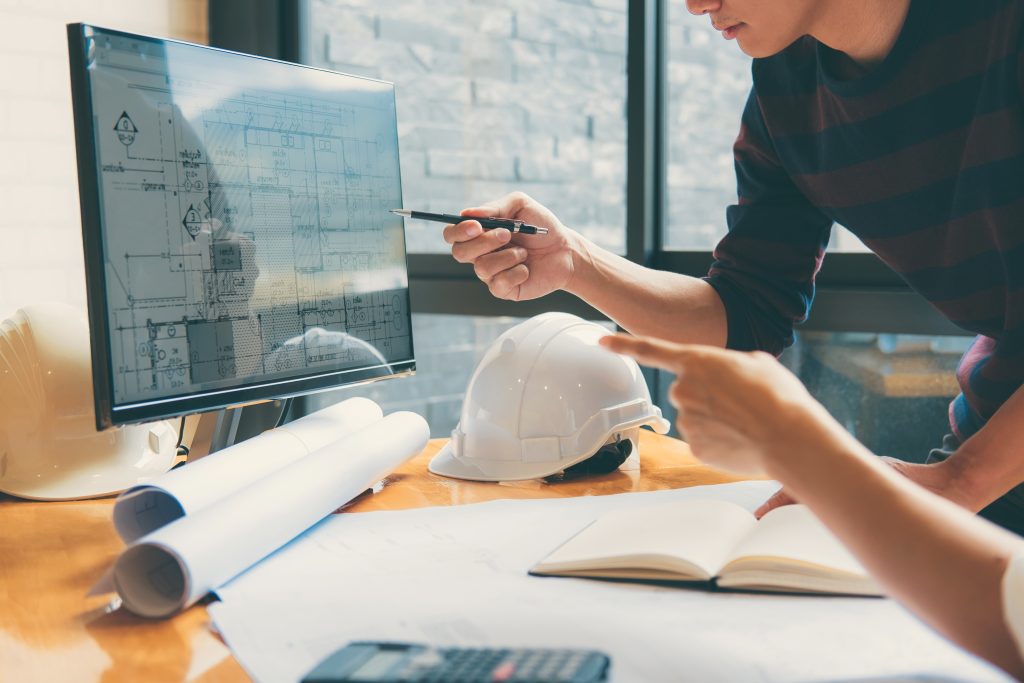 ---
Keeping Your Business Open During a Renovation Tip #5
Make Things Easier for Your Employees
Working in a space where a lot of construction or renovation work is going on side by side, is not that simple. This is especially true for employees whose jobs involve a certain amount of planning, creative thinking, or customer relationship management responsibilities. Therefore, it's important for you to take the initiative of making things safe and convenient for them.
Clear communication will solve a lot of issues. They should know what's your plan, where they're going to work, where they can conduct their meetings, where the makeshift checkout or the copy room is going to be. You also need to devise an emergency plan in case of an accident or injury.
Put up a map that indicates which areas are currently being renovated and which ones aren't.
Highlight all the evacuation routes.
Provide your employees with protective gear if necessary.
Most importantly, be ready to make some adjustments based on the needs and demands of your staff members to help them navigate through this time as effortlessly as possible.
---
Keeping Your Business Open During a Renovation Tip #6
Apply for the Requisite Approvals
In order to manage the business and the construction process, both at the same time, it's vital to keep the flow of things as smooth and 'hiccup free' as possible. Usually, one of the main hiccups business owners face during the process of construction or renovation is obtaining all the requisite approvals in time.
If you fail to do that, not only will the renovation process be delayed, but also, your employees and customers can start getting impatient. To avoid this, you will either need to apply for approvals like a DA (Development Application), CC (Construction Certificate) or a CDC (Complying Development Certificate). This can be done through your local council or via a private certifier. Approvals vary from state to state so make sure you look up the approvals and certificates that apply to you.
This process can be overwhelming and lengthy at times so we always recommended using a private certifier as they can walk you through the process step by step. Furthermore, if you want to avoid dealing with the headaches of approvals altogether, engage a fitout specialist like ImpeccaBuild who looks after it all for you!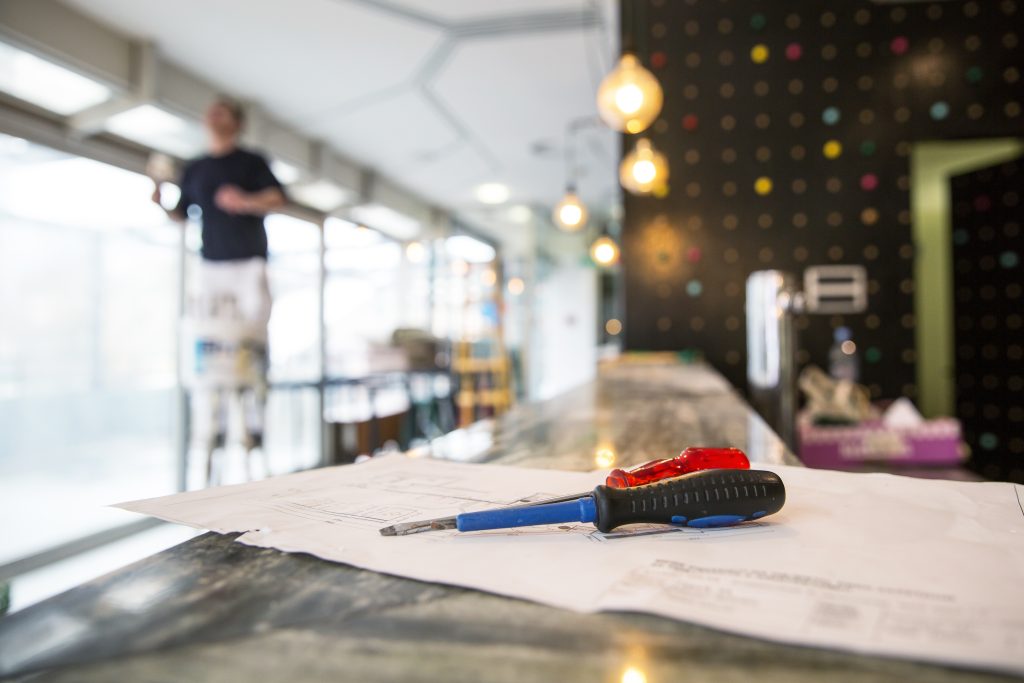 ---
Keeping Your Business Open During a Renovation Tip #7
Major Renovations Should Happen When There's a Minimum Number of Customers Around
When it comes to a commercial renovation, not all days are equally loud or disruptive. Some days are like that while others can be pretty normal. So, you can plan the construction work in such a way that some of your major renovations happen when there's a minimum number of people around. This includes both – your employees as well as your customers.
It's best to conduct some of your major demolition or drilling works during the weekends when no staff member is present on the site. You can also complete such tasks early in the morning before everyone has arrived or late in the evening when most of the people are gone.
Depending on the nature of your business, what kind of work timings you adhere to, and what are some of your busiest hours during the day, you can decide what's the best time to complete the noisiest and the messiest tasks of your renovation project. Take flooring, for example, this is a big task and requires the whole floor to be ripped up and then replaced.
If possible allocated this take to be done after hours or on the weekend when no one is around however if you need to do it during business hours, make sure the tradies do it in sections. This way you can section off part of your shop/office/restaurant whatever it may be and continually do this until all the floor is complete.
---
Keeping Your Business Open During a Renovation Tip #8
Is Work From Home an Option for Some of Your Employees?
This may not be feasible for everyone, but if you think you can manage your business with some of your employees working remotely for a few weeks, it's definitely an option worth looking into. You can speak with your staff members to see if they're okay with that.
With a lesser number of people on-site, it'll be easier to manage the work in a limited space with limited resources. Those of your employees whose presence is absolutely essential on the site can come every day while others can come maybe once or twice a week. Or if it's possible, ask them to keep working from home till a good amount of construction work gets completed.
Instead of trying to manage everything as it was before, try to come up with new ideas that'll keep the workflow going but with fewer people working or visiting the site. You can even come up with alternatives that will allow your customers not to visit the site by offering them home delivery services or online solutions.
---
Conclusion
Yes, keeping your business open during a renovation comes with its own set of challenges, but with the right guidance and proper planning, you can navigate through this time pretty effortlessly. Right from the start, be clear about your goals for this time period and seek help from your fit out expert to make things easier for everyone. The key is to assist everyone – be it your employees, customers, or your renovation team, in whatever way possible. This will encourage them to give 100 per cent to your cause without much conflict or dissatisfaction.
What Can We Do at ImpeccaBuild for Keeping Your Business Open During a Renovation
We at ImpeccaBuild understand your motives and intentions behind keeping your business running during a renovation and we also understand how overwhelming this can be to achieve something like this all by yourself. Since we've done this many many times before, you can trust us with this. Call Us On: 1300 LETS BUILD or send us an email at: [email protected] to know more.
---
You Might Also like:
If you enjoyed reading "8 Useful Tips for Keeping Your Business Open During A Renovation", you may also be interested in: