Getting a brand new fit out for your commercial space is going to benefit your business in more ways than you can imagine. However, for someone with minimum experience in this field, requesting and then analyzing fit out quotes can sound pretty intimidating.
"From where am I supposed to start?" and "Who should I hire for this job?" – questions like these must be on your mind all the time! To ease your confusion here's a simple tip – make a list of the top 3-4 fit out experts you'd want to hire for your project and then ask them for detailed quotes. Now, compare these quotes thoroughly and then make a final call.
But then again, how are you going to compare these quotes? Based on what? That's exactly why we've created this blog! So, just read on and by the end of it, you'll learn everything you need to know about how to compare fit out quotes like a pro!
---
What Should Be Included in a Fit Out Quote
Fit out quotes give you a clear idea about how much money you'd need to spend on your project but that's not all! They can also help you decide who to hire for the job. You can judge a fit out company, how professional they are, how experienced they are, and what kind of quality they'd be able to offer, by simply going through the quote they have provided you.
A professional, genuinely competent fit out company would include a variety of information and logistical details in their quote to help you understand how the planning, designing, or construction process would unfold in the due course of time. So, some of the key elements you should look out for in a fit-out quote are –
It shouldn't just be a lump sum amount. The quote should have a cost breakdown of all the materials, labour, site costs and trade costs such as electrican, plumber ect.
The timelines of the project should be clearly mentioned as well. If the project gets delayed because of any reason, it means it's going to cost you more than what was originally promised.
It would be great if they could also provide you with a few references or testimonials from their previous clients. These references can help you decide which company is the best fit for your fit out project.
---
6 Tips on How to Compare Fit Out Quotes
A well thought out and descriptive quote that includes all the above-mentioned details works as an indicator to show the integrity and diligence of a fit out company. A quote like that gives you the assurance that your fit out expert won't go on adding expenses in the later stages of the project.
But for all this to work, you first need to understand how to compare fit out quotes. There are some technical aspects to it which you should be aware of. So, here are some of our top tips on how to compare fit out quotes that'll help you make the best decisions for your project.
How to Compare Fit Out Quotes Tip #1
Ask for a Quote at the Right Time
Before you approach a builder for a quote you should have completed the following:
Have a full set of archechual plans/desing completed by a commercial interior designer
Have applied for the relevant building approvals either through council or a private certifiying authority
If you have decided to engage a fitout specialist they will usually take care of the above for you, as well as the fitout – however, if you decide to work with independent designers and certifiers etc then make sure these elements are completed before you move on to gathering quotes.
Once to design and approvals are out of the way, you can start requesting quotes from fit out experts, who you have shortlisted for your commercial project. Also, before asking for quotes it would be great if you could spend some time researching the rates of the raw materials and trades in your specific area. This will help you recognize whether the prices quoted by the fit out experts are justified or not.
---
How to Compare Fit Out Quotes Tip #2
Take Your Time to Go Through All the Quotes
It can take anywhere between a week to 3 weeks in order to receive all the quotes from everyone you've shortlisted for the project. However, once you receive them you need to study them thoroughly before making a final call.
For this, you need at least a week's time. Do not feel pressured to respond to the proposals right away. If you are not sure even after a week, ask for a couple of more weeks but do not respond in a hurry!
Take your time, do your research, conduct a few background checks, and only when you are absolutely sure, make the decision of hiring someone. You can ask for references and personally visit the sites they've worked on in the past. You can even speak with their previous clients and learn about their experiences first-hand.
---
How to Compare Fit Out Quotes Tip #3
Are You Comparing Apples With Apples
Pay careful attention to the details of each quote. To compare apples with apples the scope of work from each quote should be the same, however, this may not always be the case. Builders can miss important details of your design drawing or simply exclude items that are out of their expertise. Read each quote in full taking careful note of the includes and exclusions of each quote. The last thing you want to do is go ahead with a builder only to find out, later on, they have excluded major aspects of your design later doesn't he track. This will result in a massive head ache for you and more money out of the bank.
How to Compare Fit Out Quotes Tip #4
Fixed Price Contract Vs Cost Plus Contract
Familiarize yourself with the two main types of contracts commonly seen in this business – fixed-price contracts and cost-plus contracts.
Fixed Price – These are the contracts with a fixed, lump-sum price. Though an amount is fixed in these contracts, still additions can be made via clauses like 'allowances which weren't finalized by the time the contract was signed' or 'last-minute changes to the designs or layouts', etc.
Cost Plus – In these contracts, you pay the prices actually incurred by the builders plus their margins and service costs. Before signing this type of contract, make sure you've understood and carefully analyzed all the terms and conditions. Cost plus contracts tend to become very expensive. So, enter one such contract only if you are sure about what you are getting into.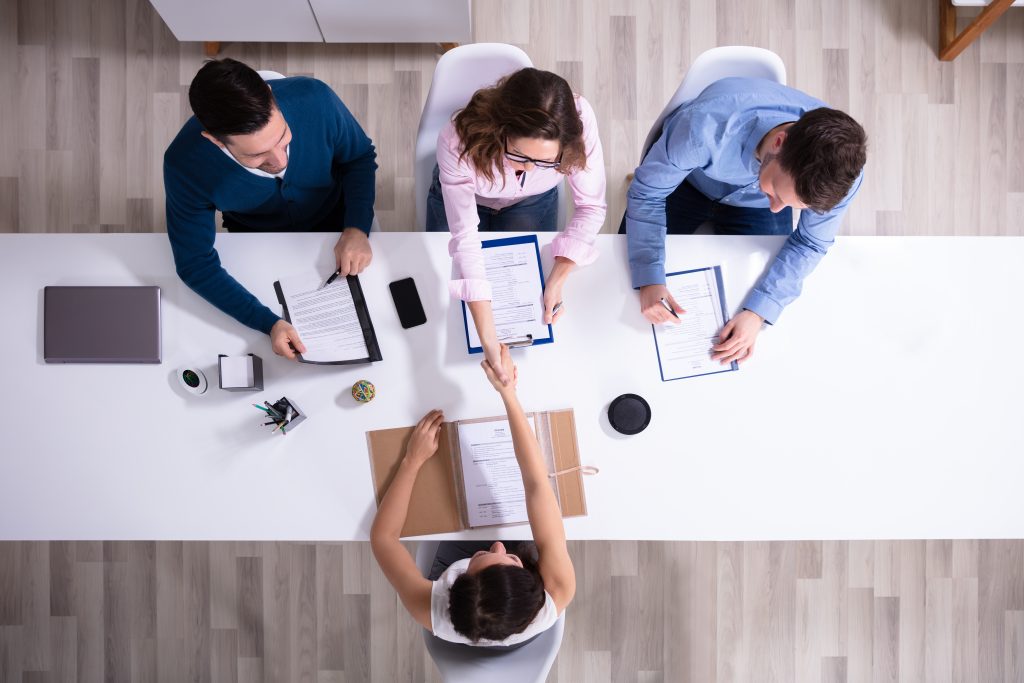 ---
How to Compare Fit Out Quotes Tip #5
What If the Price is Too High or Too Low
The most important aspect of understanding how to compare fit out quotes is to learn what it means if the price quoted by a builder, designer, or fit out expert turns out to be too high or too low. Here's what such quotes usually mean –
Too High – In this scenario, either the builder is dealing with too many projects and has little time to work on yours or you are dealing with a 'little too professional' fit out firm that you cannot afford to hire at the moment. This could also mean that they have sensed your lack of experience in this field and are trying to take advantage of that.
Too Low – If the quote is too low, it could mean that the company is desperate to get your project. It could also mean that they haven't submitted a proper quote with all the requisite details. A new fit out company with limited references could also agree to work at an affordable price, but then, you have to make sure that they are genuinely very talented and have a thoroughly professional approach.
---
How to Compare Fit Out Quotes Tip #6
Ask Questions
Before finalizing someone, ask them everything you need to know about their process and past experiences. Ask them how they are going to approach this project, what kind of resources they have, whether they'd be hiring contractors or they have their own employees, ask them to mention the specific models and makes they'll be using, etc.
If you have questions regarding some specific clauses in the contract, ask for clarifications. Or in case you do not understand something in the quote or later on in the contract, tell them to elaborate or explain what it means.
It's important to ask questions in order to determine whether they've understood your expectations or not. Make sure all your concerns are properly addressed before you allow them to start working on your project.
---
How to Compare Fit Out Quotes Tip #7
How Many Quotes Should be Compared
Ideally, you should look for just 3-4 quotes. Many people end up with 8-10 quotes (or even more) and this makes the whole process so much more complicated and unnecessarily time-consuming.
Since studying and analyzing a quote requires a considerable amount of time, it's best to limit the number of quotes you request. Instead of asking for too many quotes, it's better to do some research on the history and operations of the fit out companies you can possibly hire for your project.
This will allow you to shortlist some of the best matches and will save you a lot of time, effort, and energy. Also, be very specific and descriptive while conveying your requirements. This too will help you get accurate quotes, which will be easy to compare and analyze.
---
Conclusion
Comparing quotes doesn't have to be an arduous task if you learn how to compare fit out quotes properly. All you need to do is to get a little organized, do some research, and shortlist some really good options. What's important is to be absolutely clear in your mind with your requirements. Prepare a brief that clearly narrates what you need for your project and only after that start asking for quotes.
Also, it's pretty normal to receive quotes that vary from one another with approx 5 to 15 per cent differences. Just make sure the quotes you have received include everything you needed to know. Now, analyze the quotes thoroughly, do some background checks, and within a few days' time, you'll be able to make a final call. A call that'll lead your venture to its bigger and brighter future!
Contact ImpeccaBuild To Get a Fit Out Quote Now
Since designing and decorating a commercial space needs a certain amount of additional planning work and creative thinking, hire ImpeccaBuild to make things easier and quicker for you. Call Us On: 1300 LETS BUILD or send us an email on: [email protected] to get a quote now!
---
You Might Also like:
If you enjoyed reading "6 Tips on How to Compare Fit Out Quotes Like a Pro", you may also be interested in: