The amount of time you spend on building or renovating your commercial setup can directly influence the performance of your business as well as the productivity levels of your employees. So, before delving into the process of getting a renovation (or construction), it's important to understand the timelines for all the operations involved. This will help you plan in a more systematic manner so you won't have to compromise on the productivity front in any way.
Now, in order to understand how long does a commercial fit out take, we first need to discuss the various factors that can influence the length of time needed to complete a commercial fit out project.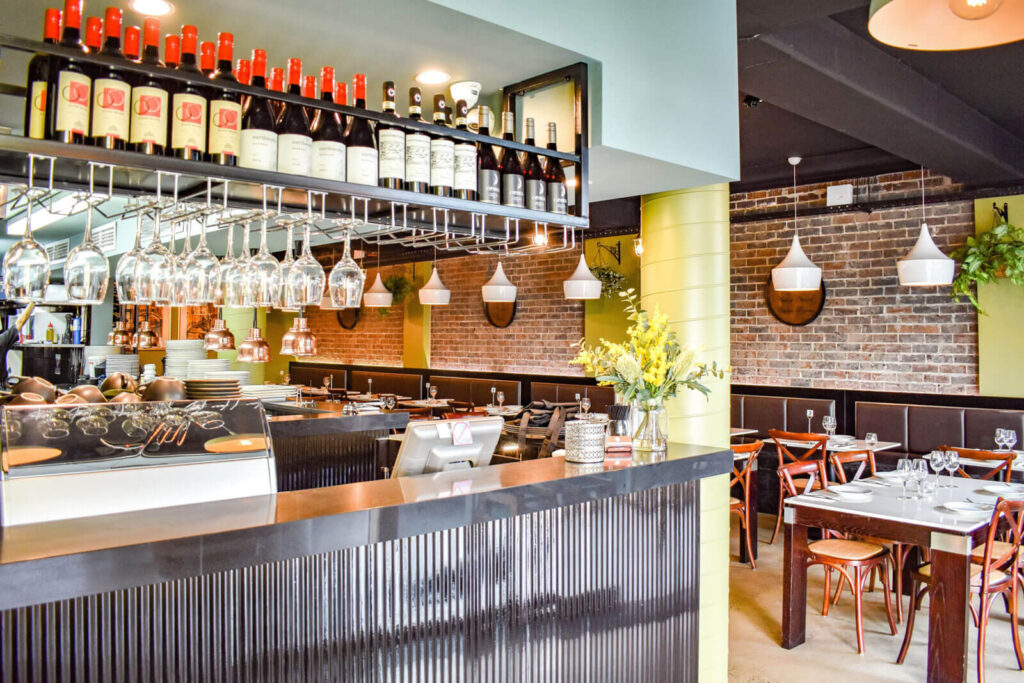 ---
Factors That Can Influence How Long Does a Commercial Fit Out Take
Current State of the Premises – This includes whether the place is ready to move in or not, which depends on whether the building systems (like HVAC and security systems) and building services (like power and IT connectivity) are in place or not. Also, if the current state of the premises is in need of repairs or demolition of certain sections, additional days would be needed to complete the project.
Size and Complexity of the Design – How big or small the place is, also makes a huge difference. For instance, a small office space can be completed much more quickly than a big commercial setup like that of a hospital or a shopping mall. The complexity of the design also determines how much time would be needed. A comparatively simpler design would need a lesser number of trades while a complex design can need up to 14-15 trades. More the number of trades means more the number of days required to finish the job.
Lead Times – Examples of longer lead times in the field of interior designing can be – furniture being crafted overseas, hard surfaces like veneer or laminate not being in stock, some of the items could be ordered only after the project starts or reaches a certain point of completion.
---
Timeline Of a Standard Commercial Fit Out
In this section, we'll discuss the different phases of a commercial fit out and how long each of these phases takes. This will give you a pretty good idea about the overall timeline of the project.
How Long Does a Commercial Fit Out Take #1 Phase
Appointing the Right People for the Job – 1 to 3 Weeks
The first phase of a commercial fit out project involves creating a fit out wishlist that clearly identifies the needs of your business, employees, and your clients. During this stage, it's important to keep in mind your future plans of expansion or relocation as well. Accordingly, you need to create a wishlist of everything that needs to be installed, removed, or refurbished.
Based on your research, you can then start hiring people for the job. This could include hiring a commercial agent, a fit out expert, commercial builders, contractors, and project managers. You can even find a one-stop solution for your project by choosing to hire a competent fit out expert or interior designing firm.
This entire process can take anywhere between 1 to 3 weeks or even more. But do not rush through this step since what kind of team you hire ultimately decides how smoothly and effortlessly the project will shape up to be. So, take your time. Contact other people who've been through the process before, carefully analyze all your options and then make a final call.
---
How Long Does a Commercial Fit Out Take #2 Phase
Planning and Design – 2 to 4 Weeks
Phase two of a commercial fit out is usually the planning and designing stage. Your fit out specialist and contractor will now start the planning process. This includes the development of existing & proposed plans, electrical & hydraulic plans, elevations, sections, and joinery designs, schedule of finishes, and RCP designs. All these different types of plans would be presented in front of you so you can choose the best possible design for your commercial space.
These plans act like roadmaps, which are to be followed through every stage of the fit out process that comes after this stage. The planning and designing phase also includes other details of the project like getting information regarding the government regulations and policies. It's important to know all the regulations beforehand to make sure you are not violating any rules. This will help you get all the approvals easily in the later stages of the project.
---
How Long Does a Commercial Fit Out Take #3 Phase
Quoting and Establishing a Contract – 1 to 2 Weeks
Now that your designs are finalized, it's time to confirm the initial quote and then to establish a proper contract. Make sure your contract covers everything like – the cost for the design briefs, technical plans, project management, raw materials, construction cost, etc. Establishing a comprehensive contract eliminates the chances of any last-minute price increases.
Make sure your contract specifies all the terms and conditions originally agreed between you and your designers and contractors. Some of the clauses which should definitely be a part of your contract are –
Details about the schedule and completion dates
Scope of works and their associated costs
What needs to be done in case variations are to be made
The payment schedule
How the disputes will be handled
Details regarding the termination of the contract
If you are not sure that you'll be able to handle this, all by yourself, consult a legal advisor for this matter. Usually, it takes anywhere between 1 to 2 weeks to complete this step of the fit out process.
---
How Long Does a Commercial Fit Out Take #4 Phase
Approvals – 1 to 4 Weeks
The next step is to get all the approvals and compliance certificates from the concerned government bodies before the process of construction can officially begin. For this, you can either go through the council, or you can use a private certifier.
The design compliance certificate covers aspects like – safety of electrical systems, fire safety systems and reports, an appropriate amount of working space for the employees, issues related to health & hygiene, and establishment of an efficient and comfortable working environment. If your space is on rent, you'll also need permission from your landlord.
Compliance with these requirements lowers the risk of accidents, injuries, and illnesses. You should also know that non-compliance with these regulations can lead to unnecessary lawsuits. So, make sure you have procured all the requisite permissions and approvals before starting the construction process.
---
How Long Does a Commercial Fit Out Take #5 Phase
Construction Phase – 4 to 16 Weeks
The length of the actual fit out itself is dependant on several different factors like – the size of the space, how complex the designs are, what kind of finishes are to be achieved, etc. A standard 200 square meter commercial office space usually takes approx 6 weeks to complete.
The construction phase of a commercial fit out comprises several different components like – laying down the base flooring, fixing doors & windows, ceiling designs, HVAC, hydraulics, construction of restrooms, installing the furniture, shelves, lighting fixtures, painting the walls, etc.
Construction is not just the longest, but also, the most challenging phase of a commercial fit out project. Many things can go wrong during the construction phase and often it's all about adaptation and improvisation. So, delays can occur very easily during this phase. Some of the common reasons for such delays are – inefficient labour management, incorrect allocation of work, mismanagement of subcontractors, miscommunication between different departments, last-minute non-availability of materials or equipment, budget-related issues, etc. Sometimes even weather can play havoc and greatly influence 'how long does a commercial fit out take'.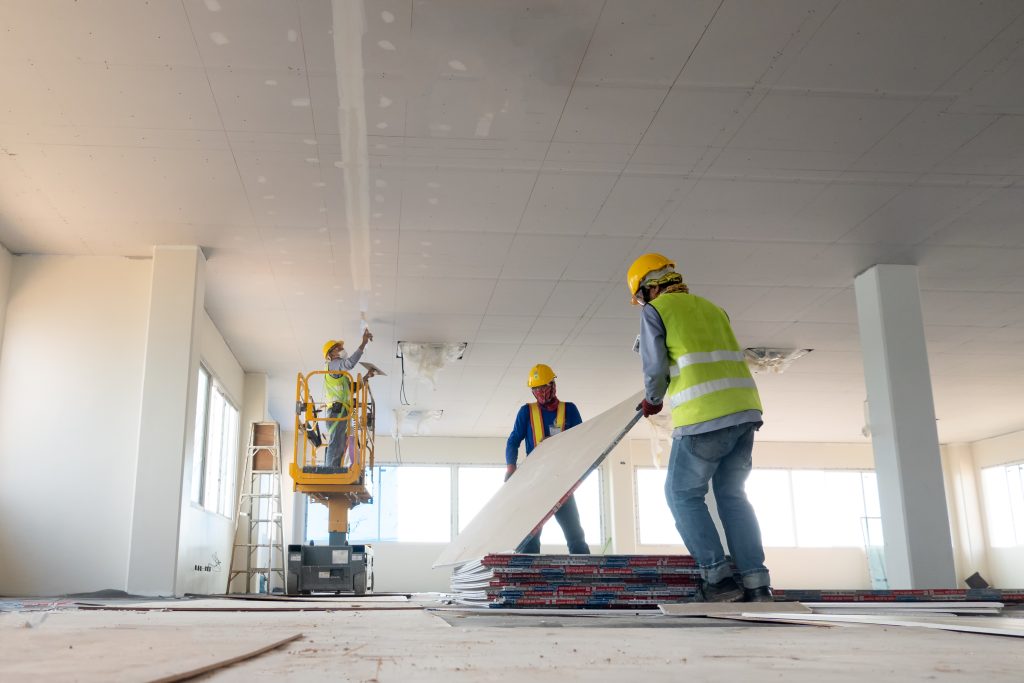 ---
How Long Does a Commercial Fit Out Take #6 Phase
Final Inspection and Handover – 1 Week
Once the construction is completed and everything is just about ready, the contractors and the interior designers carefully inspect the premises to make sure that everything's in order. This usually takes 3-4 days but if the space is substantially big, it can take up to 6-7 days to complete the inspection and the relocation process. After moving in, it's ideal for the project manager to conduct an orientation session to get everyone familiarised with the new space.
Conclusion
In the end, we can conclude that how long does a commercial fitout take entirely depends on the complexity and the size of the project. If you need just a few small changes, it can be done very quickly. Larger projects however require a lot of time. By appointing the right people for the job, budgeting and scheduling the various aspects of the process systematically, and getting your approvals in order well before the construction process begins, can eliminate the risk of long delays or lags. It's always advisable to hire a competent and experienced fitout specialist to get the best possible results within the limitations of your budget and time constraints.
Contact ImpeccaBuild to Know How Long Your Commercial Project Would Take
Since constructing and designing a commercial space needs additional planning work and creative thinking, hiring an experienced fit out professional would certainly make things easier and quicker. Call Us On: 1300 LETS BUILD or send us an email on: [email protected] to know how we can help you with this process.
---
You Might Also like:
If you enjoyed reading "How Long Does a Commercial Fitout Take", you may also be interested in: