You've decided to hire a professional commercial interior designer to design your space. You really want to leave it to the experts and not take any risks when it comes to your business. Well, that's the wisest decision you could make for your commercial space- except, ending up hiring the wrong designer! Just because someone goes by the name of a 'designer' or has a certificate of an online design course on their LinkedIn Profile, doesn't mean they are qualified enough, or suitable enough for your specific project.
Before you randomly select a commercial interior designer off Google, research everything you need to know about your potential designer.
Below is a list of factors to consider before choosing the right commercial interior designer for your project.
---
Hiring A Commercial Interior Designer Tip #1
What is the Role of a Commercial Interior Designer?
The job of a commercial interior designer is significantly different from a residential interior designer. A commercial interior designer does not design spaces for individuals or families, they are designing spaces for a much larger audience, hence, their task is much more complex and detail-oriented. Knowing about their design process will help you better prepare your vision and ideas for your space. You need to be prepared with the right information to help find the most suitable candidate.
The role of a commercial interior designer is to understand the business, brand, aesthetics, and the target audience of a client, and to provide design details to the commercial space that caters to them all. These design details could range from the building structure to fabrics, accessories and other design elements.
A qualified and competent commercial interior designer would be well-versed and experienced in the latest technological and digital offerings of the design world. They'd be able to provide intricately designed plans for your space and offer suggestions and solutions that best cater to your business and budget.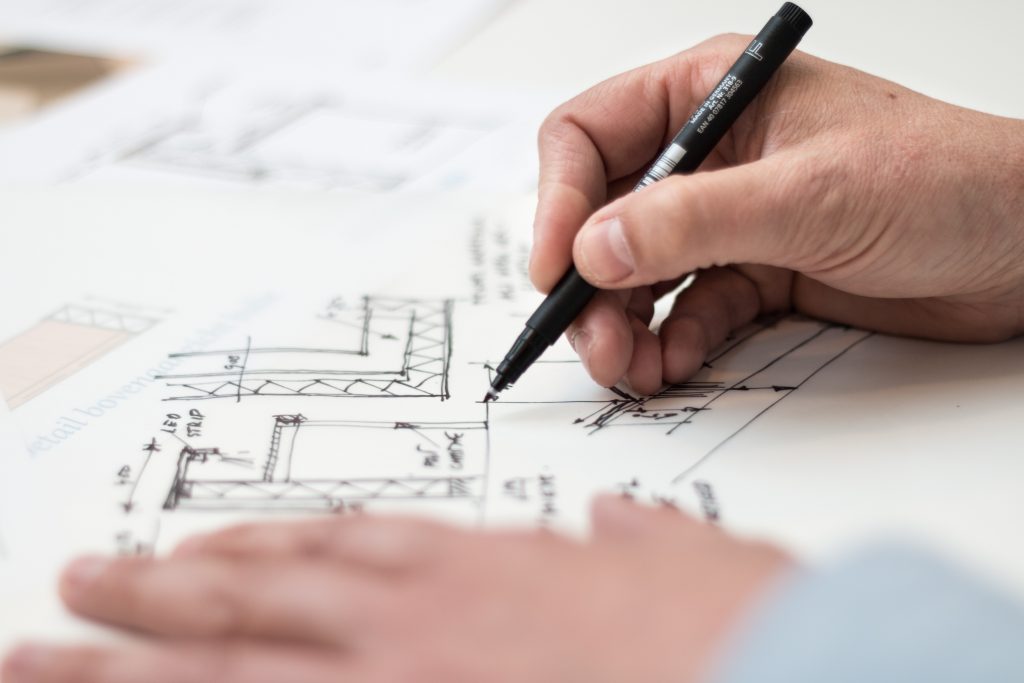 ---
Hiring A Commercial Interior Designer Tip #2
Apply the Rule of Three
You don't know you are working with the most competent commercial interior designer out there unless you don't have someone to compare them with. Ideally, you should shortlist to at least three designers for interviewing in order to make an informed decision. Ask around for references from other business owners in the same niche for referrals. Speak to your friends and do your own research online. While the top suggestions on Google may not be the best options available, but since they'd have updated content on their website and social media pages, you could take a deeper look at their body of work, and clientele.
Go through some of these commercial designers Instagram pages, LinkedIn profile and thoroughly scour the websites to get a better understanding of their experience and design style. Shortlist to three candidates after thoroughly researching through the top commercial designers in your area, and move on to preparing targeted questions for a better understanding of their style, and experience, and process.
Ideally, you should meet them in person rather than over the phone or via email. If a designer is 'too busy' to meet up, you can only assess the kind of dedication and attention they'd be paying to your project should you decide to go ahead with them.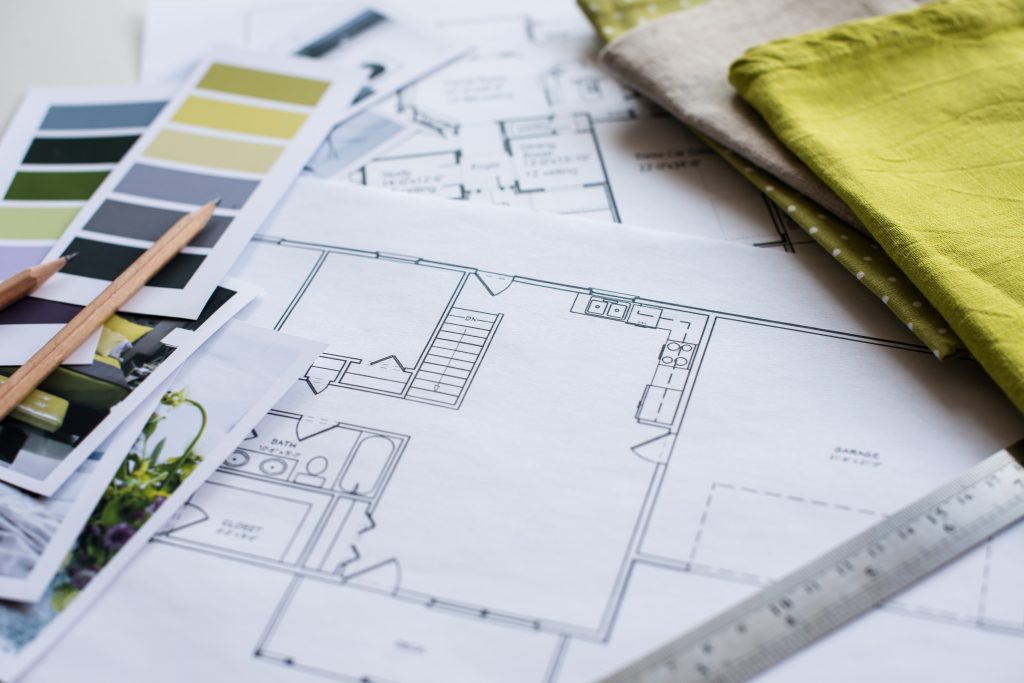 ---
Hiring A Commercial Interior Designer Tip #3
What questions Should you ask a Commercial Designer
Do your homework before you go out shopping for the right candidate. Following are a few questions that might help you get better insight into the most suitable candidate:
Do you have experience in this specific industry?: Commercial designing is a pretty broad and extensive industry. A commercial designer with a portfolio majorly consisting of clinic designs may not be the best option for a salon or a retail store design. You want to work with someone that has experience in a similar, if not exactly the same, kind of commercial design projects.
Can you name some of your recent clients from the industry?: A great way to assess how your project would pan out is to see some of their delivered projects. Ask for contact details if possible and a little brief of what the client's requirements were and how they managed to achieve it.
How do you manage multiple projects? You aren't just looking for someone with raw talent, you are looking for someone who knows how to take up a project and take it to completion in a timely and efficient manner. Someone handling a dozen projects at the same time without a proper team or management system isn't worth their talents without the time and the team to showcase them.
What is your process for project management?: A qualified and competent designer will have a pretty detailed process for tackling each step of the design process. This includes strategic analysis and planning of the project, cost breakdown, and a well-defined timeline of the project from start to finish.
How do you assess the final costs of the project?: Does the designer provide a detailed cost analysis factoring in costs that may not be within the scope of their design process. Other costs like utility connection fees, moving costs, printing costs etc. can all add up to the final cost of a project. You want to work with someone who knows how to break these down and provide a realistic estimate so as to avoid any surprises later.
How well are you able to work around your client's budgets?: Creativity and design know no boundaries, but when you have a business to establish and run, you need to understand the limitations of your budget, and so does your commercial interior designer. It is wiser to speak to your potential designers about budget restraints in advance rather than get into conflicts later on. You want someone that does not compromise on the quality of their work but rather creatively works around specific budgets.
---
Hiring A Commercial Interior Designer Tip #4
Know YOUR Answers
We all have visions, but sometimes, those visions are just blurry 'ideas' of what we want our end product to look like. In order to have someone bring those to fruition, you need to bring in the details, and do the 'boring' work.
What is your budget? Your business's brand/culture/message? Who is your target customer? What is your timeline? Who would be your most ideal candidate for a commercial interior designer? All these questions and more will help you ask the right questions and be able to provide detailed information about your project. You should have a very clear vision of what you want. No commercial designer will know the story, messaging, and audiences of your business as well as you do.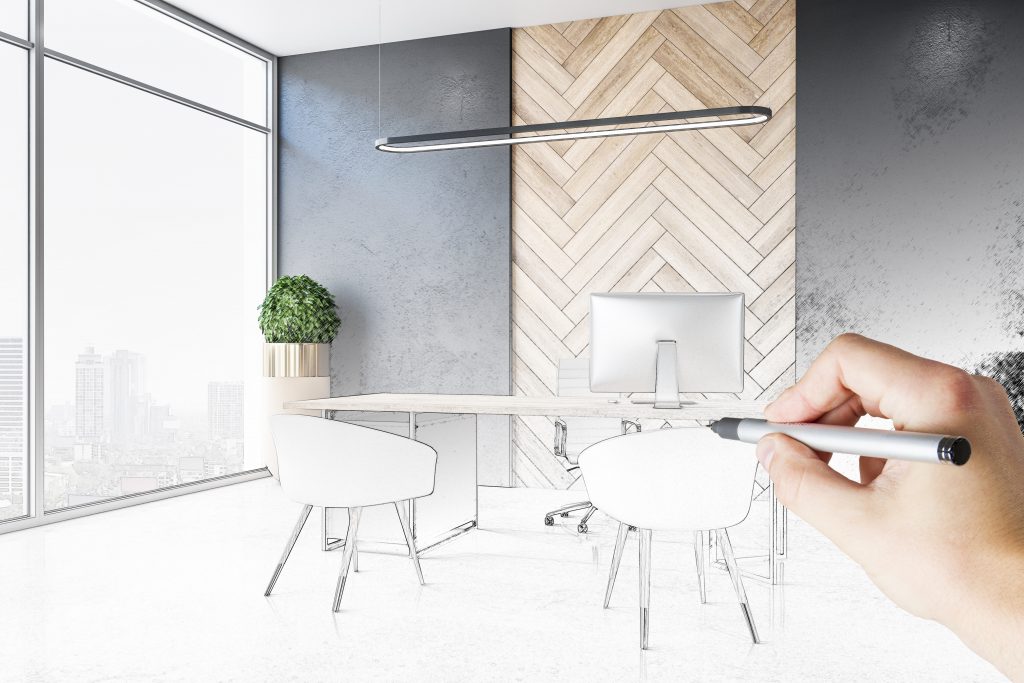 ---
Hiring A Commercial Interior Designer Tip #5
Qualities You Should Be Looking For in a commercial designer
Know the difference between a commercial interior designer that knows how to sell his services based on smart marketing and communicational strategies and the one who knows how to design stellar and functional spaces. You most definitely want to be working with the latter. Don't fall for fancy websites, social media followers, and impressive sales pitches to make your decision. Focus on facts and data instead. Following are a few important considerations when interviewing commercial interior designers:
Experience How long has a commercial interior designer been in business for? Don't just look at the broad work experience, but rather investigate further to know exactly how long they have been working in your specific industry for. For instance, someone might have been designing spaces as a hobby-turned-venture for the past 10 years until they decided to get a certificate in interior design and only recently ventured into commercial design. They might boast of a collective work experience of over 10 years, but that is hardly the kind of work experience you are looking for.
Education: How long have they studied design for? Is their learning backed by a reputable institute? Have they continued to study or educate themselves by continuing learning about new practices/technologies within the industry? You want someone who knows what they are doing. Someone that has been trained well for commercial interior design and is inquisitive enough to continue to explore new age advancements within the industry. You can check their LinkedIn profile for degrees, certifications, workshops and other educational learning opportunities that they may have taken advantage from.
Recommendations/ References: What better way to know about the quality of work of a commercial interior designer than to trust someone that has already worked with them? Remember those contact details we requested during the interview? Get in touch with them and speak with them about their experience. The drawbacks and the positives of working with their team. Would they recommend the designer for your specific project? The more questions you ask, the greater your chances of making an informed decision.
Access to Resources: Undertaking commercial interior design projects is not a one man's job, it requires a whole team and access to plentiful of resources, oftentimes from different corners of the world. You can assess the competence of your commercial interior designer by the team of professionals that he works with and the kind of access he has to design resources.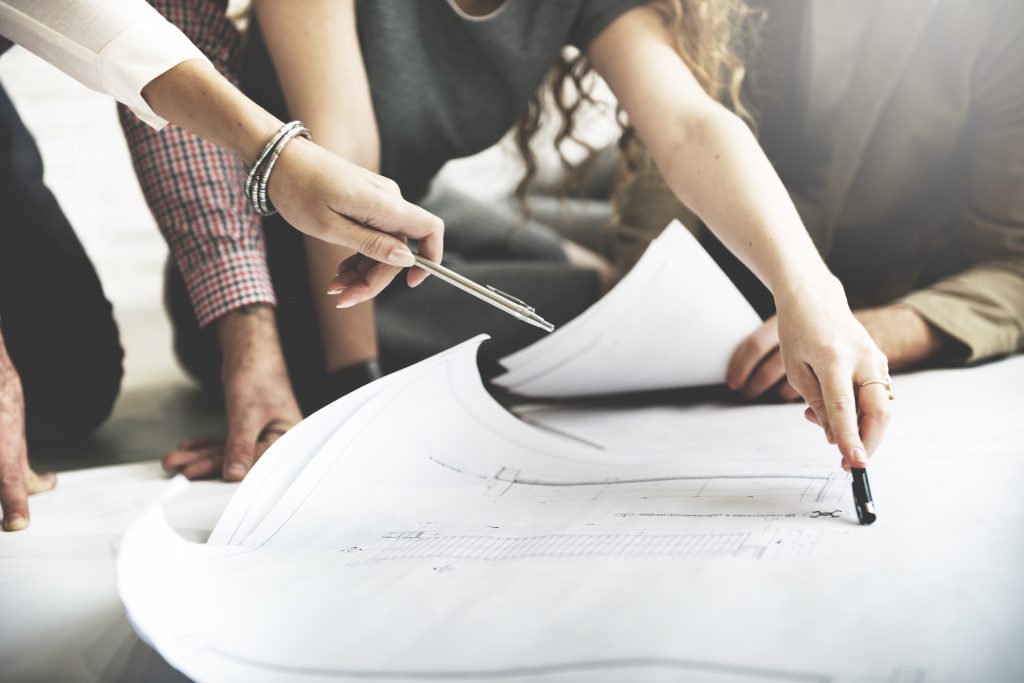 Do they have a list of reliable subcontractors, venders, and service providers that will be able to undertake the multiple different aspects of your project or does the designer plan on looking for them on the go? If the latter, you might want to reconsider working with someone who doesn't have a solid game plan or a team to help them get to the finish line.
Design Values: While commercial interior designers are trained and experienced in understanding the design sense of a client and working accordingly, they all have specific design values and vision of their own. Say you want a vintage Victorian vibe for your restaurant, then working with someone that is known to create Avant Garde spaces may not be the best option. Look for a commercial interior designer that has similar design aesthetics as the ones you are looking to achieve.
---
Conclusion
Designing commercial spaces are a major undertaking, they are the foundation of your business and require someone that is competent, professional, and experienced to make them as functional and aesthetically pleasing as possible. Doing your research earlier on would give you the perfect starting point for your commercial design needs!
Still Unsure Which Commercial Interior Designer To Choose?
ImpeccaBuild understands how important and personal a project design is to our clients, that's why we have employed a team of experienced and creative designers that are passionate about bringing your ideas to life, whilst making sure you're involved every step of the way. Call Us On: 1300 LETS BUILD or send us an email on: [email protected]
---
You Might Also like…
If you enjoyed reading "5 Important Tips for Hiring A Commercial Interior Designer", you may also be interested in: