Every cafe owner has a vision for their space as to how it will look, feel, and will be experienced by their customers. It's great to have all these amazing ideas at your disposal but the reality of the matter is that very few cafes turn out to be how they were originally envisioned in the minds of their creators.
Translating your vision into a reality is not an impossible feat. It just requires a certain amount of planning, research, and execution in an organized and systematic manner. There are a million things you can do to make sure the process goes as smoothly as it's humanly possible but instead of focusing on the "do's", let's focus on the "dont's".
In this blog, we have enlisted 10 common cafe design mistakes to avoid at all costs. Knowledge of these mistakes will make the process of designing and construction so much simpler and easier to execute. At the same time, by avoiding these blunders, you could be saving thousands of dollars you might have otherwise spent in order to correct all the errors.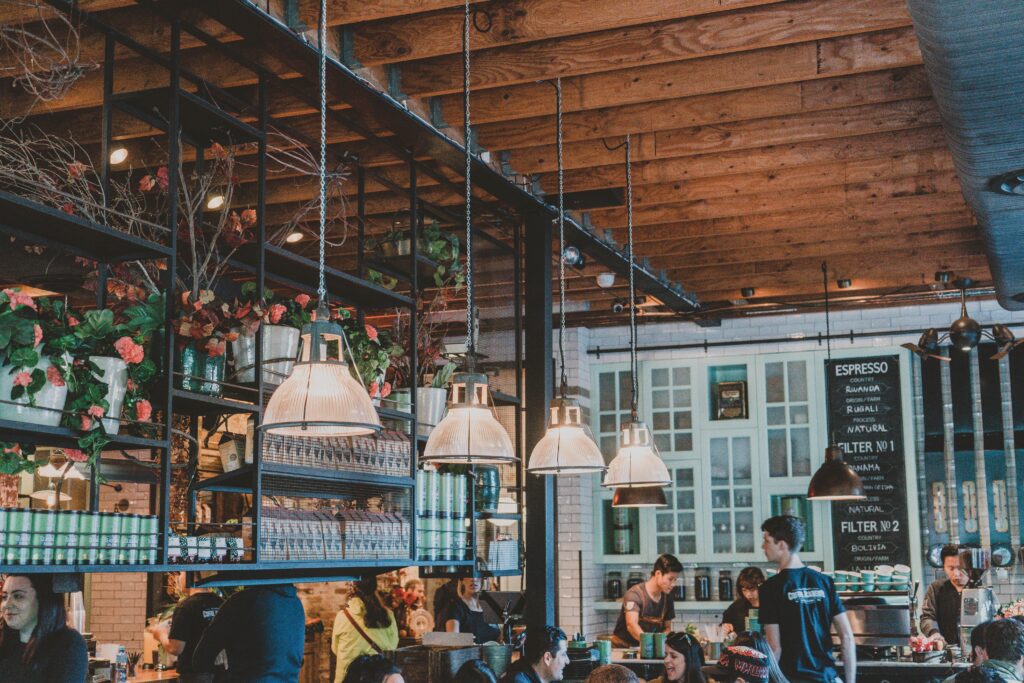 ---
Cafe Design Mistakes to Avoid #1
Underestimating the Importance of Budget Planning
This is one of the most common cafe design mistakes and probably the most detrimental one. In order to successfully manage a project, no matter what kind of project, it's very important to plan your budget well. You need to make estimates for the materials, services, construction costs, consultations, procurement of approvals and government compliances, and the money you'll spend on furniture and other finishing touches.
Without proper budget planning, if you try to design a commercial space, you are taking a huge risk, a completely unnecessary risk! By making such a mistake you could lose thousands of dollars or worse – midway through the project you'll realise there are no finances left to sustain the construction process. Hence, identify all the costs months in advance and manage your finances accordingly. This will also allow you to save or minimise your expenses in an effective manner.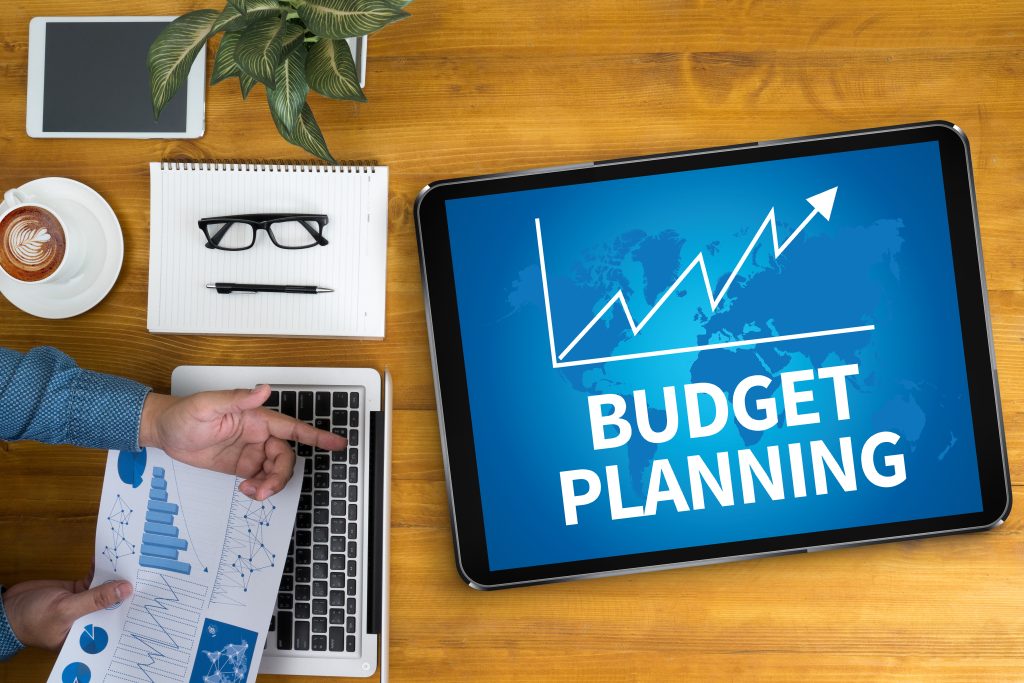 ---
Cafe Design Mistakes to Avoid #2
Choosing an Inappropriate Layout
Even the most perfect space for a cafe can turn into a disaster if its layout is not conceived properly. Space is money! If you fail to use it in an effective manner, inevitably you'll lose money. Thus, design your floor plans, coffee bar set up, wait stations, washrooms, kitchen setup, storage area, and everything else in such a manner that there's a natural cohesion and efficiency.
Both, your customers and staff members should find it easy to navigate through different sections of the cafe. In order to accomplish this, consult an experienced fitout specialist who knows how to come up with a configuration that utilises the available space in the most productive manner.
A well-thought-out cafe layout allows your servers to move around quickly and efficiently, making the service quick and impressive. Do not make the mistake of compromising the operational functionality of your cafe by choosing a haphazard layout. Give it a lot of thought from the beginning itself and make the right choices.
---
Cafe Design Mistakes to Avoid #3
Not Fixing a Solid Theme for the Cafe
These days people love exploring cafes and restaurants which are based on specific, interesting themes like an indoor garden theme, industrial-style cafes, boho-themed cafes, etc. There are innumerable benefits of going for a theme-based design, especially in the cafe business. The most prominent being – it creates a strong brand identity that organically attracts the right kind of audience and helps you retain your customers as well.
So, before starting the building process, make sure you have a solid theme in mind for your cafe business and then decide what kind of design should be strategized accordingly. Be clear about the message you want to convey or the story you want to tell. Everything in your design should be in sync with that message or story.
All the elements in your design such as decor, furniture, or the lighting setup need to match the brand identity you are trying to build. Also, make sure that this identity or image isn't overly complicated or confusing to your customers. Keep things simple and interesting.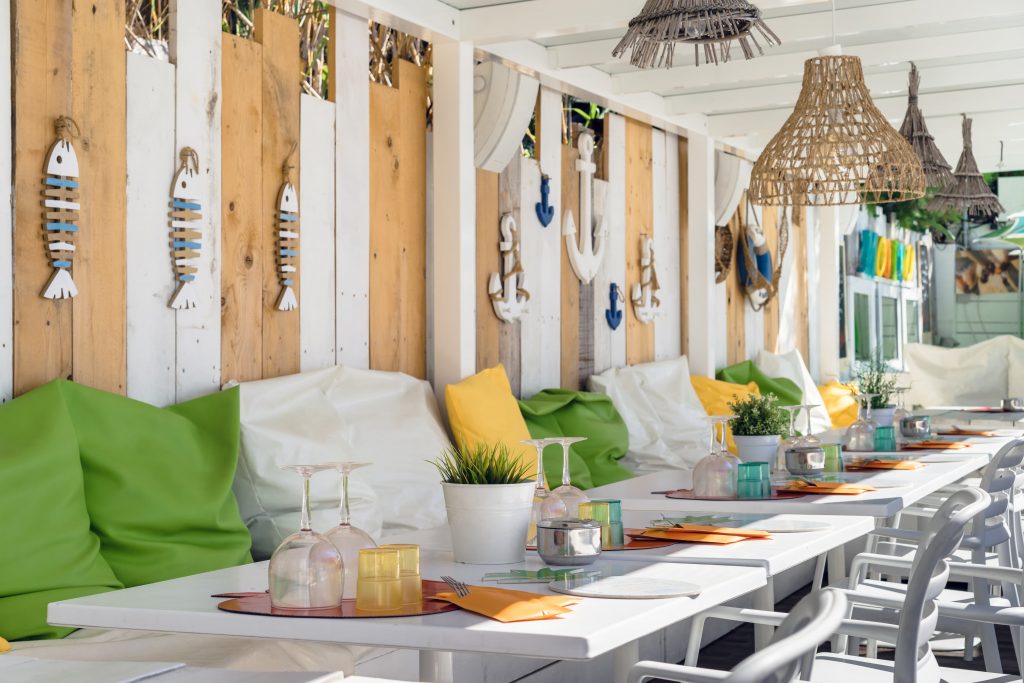 ---
Cafe Design Mistakes to Avoid #4
Not Sticking to the Chosen Theme
This again is one of the most common cafe design mistakes we see all the time. Even after spending a lot of time discussing and creating a theme on paper, when the time to execute the plan actually arrives, many cafe owners fail to stick to that theme.
They end up making the wrong choices like buying the wrong kind of furniture or putting up the wrong kind of artwork that doesn't really go with the chosen theme. By making such a mistake, they confuse their customers who soon lose interest in the cafe. Everything in your cafe should communicate the brand story you want to convey. Get rid of anything that's confusing or irrelevant.
---
Cafe Design Mistakes to Avoid #5
Choosing the Wrong Kind of Furniture
Getting the right kind of furniture for your cafe is one of the most important aspects of the design process. Your customers will be spending time in your cafe not just to eat food or drink beverages, but also, to relax, unwind, or spend some quality time with their friends or colleagues. In order to provide them with a certain level of comfort and convenience, it's crucial to install appropriate furniture.
Keep in mind the size and layout of your space before purchasing anything. Pick furniture which isn't too big or too small. It should be of just the right size. You can also consider getting restaurant booths but do that only if you have plenty of space. Otherwise, your seating area will become unnecessarily cramped up. And as discussed above, your furniture, just like everything else, should be in sync with the theme of your cafe.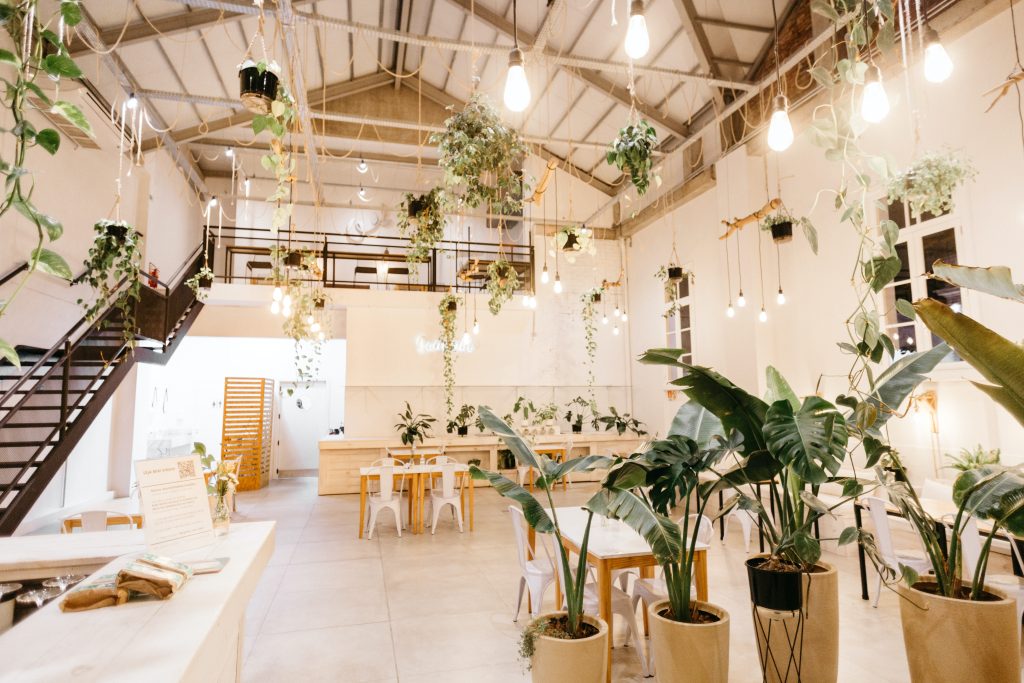 ---
Cafe Design Mistakes to Avoid #6
Seating Arrangement Mistakes
Now that you have all the perfect pieces of furniture at your disposal, it's equally important to understand how to place this furniture within the space in order to create a perfect seating plan. Comfort and functionality are the keys! When your customers feel comfortable, they'll spend hours and hours in your cafe, which means they'll keep ordering again and again.
To ensure that every table at your cafe offers that level of comfort, you need to conduct a series of tests. Sit at every table one by one, for at least 30 minutes and observe how you feel. What's your view while sitting at this table? How's the flow of air and light? How's the temperature? It shouldn't be freezing cold nor it should be steaming hot. Also, make sure the arrangement is designed in such a way that two people sitting opposite each other at a table should be able to hear each other clearly. So, check the level of noise pollution for every table, individually.
The number of tables in the arrangement should be decided very carefully. With too many tables the functionality could suffer while too few tables could lead to a lack of seating spaces. You can go for a shared seating arrangement and you can make use of flexible furniture that allows you to customize the arrangement as per the need of the hour.
---
Cafe Design Mistakes to Avoid #7
Improper Lighting
Lighting is perhaps the most underrated element when it comes to designing cafe interiors. With a truly amazing lighting setup, you can completely transform the look and vibe of a cafe. With the right use of lighting, you can create a warm and welcoming ambience in your cafe. Improper lighting, on the other hand, can kill the mood and subsequently the overall vibe of the space.
Depending on the nature and theme of your cafe, you can decide what kind of lighting setup should be installed. Dim lights are great for a relaxed, romantic vibe while a bright and colourful setup is ideal if your target audience is college students and teenagers. Make sure to highlight the service areas and the artwork of the cafe with ambience lighting. Consider using table lamps or floor lamps to add more layers and most importantly, make use of natural sunlight as much as possible.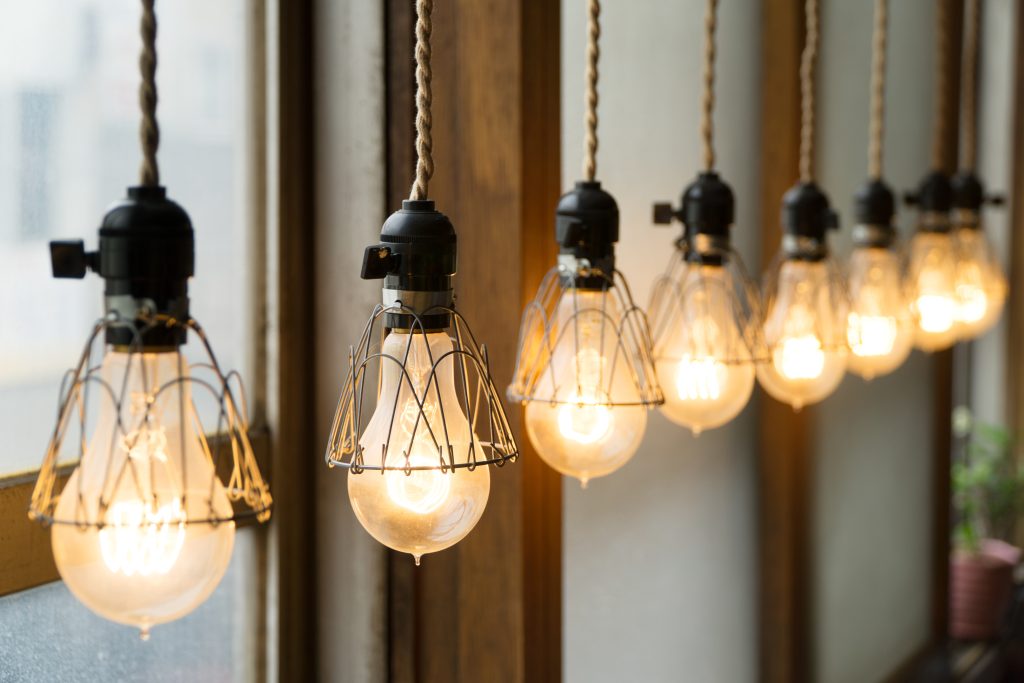 ---
Cafe Design Mistakes to Avoid #8
Forgetting About your Shop Front
Worn down, tired exteriors can make your cafe look uncared for or maybe even unsafe to enter. No matter how much time, energy, and money you've spent to design your interiors, if the entrance of your cafe isn't all that impressive, it'll be very difficult to attract new customers.
You can consider options like commercial landscaping or maybe something as simple as getting a fresh coat of paint every once in a while. Lighting can make a huge impact too. Invest in good outdoor lighting and ensure the name of your cafe is properly highlighted and well lit.
It's also important to keep the outdoor area clean and well organized to create a good first impression. Another very simple solution is to place a few plants at the entrance to give it a fresh and vibrant feel.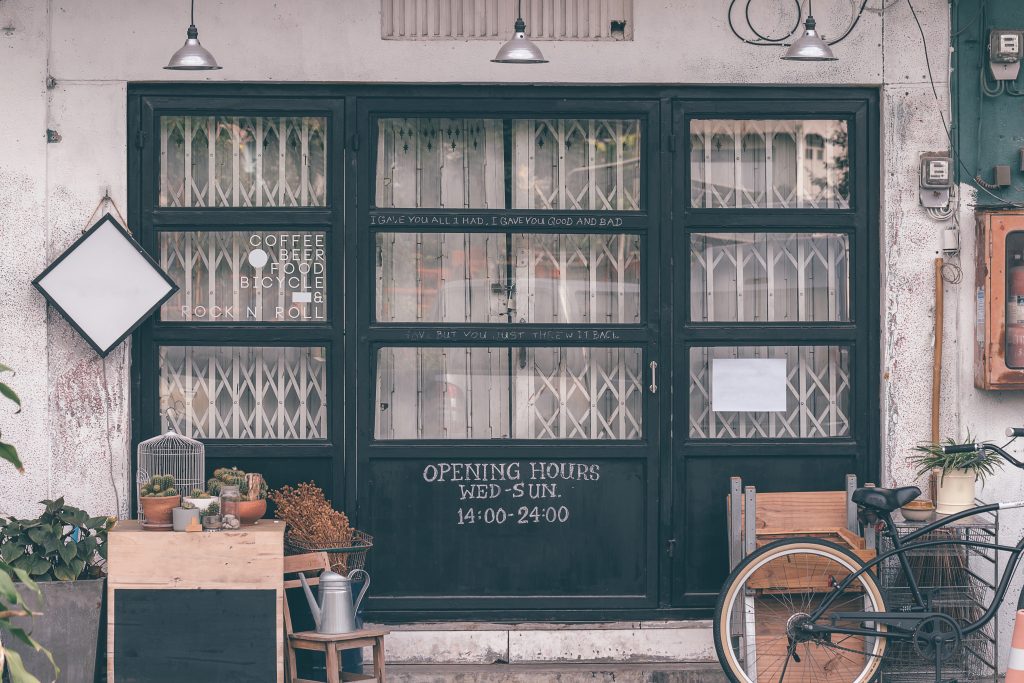 ---
Cafe Design Mistakes to Avoid #9
Not Taking Into Consideration Your Future Plans for the Cafe
This type of cafe design mistake won't affect you initially but in a few years, when the time to expand the business arrives, it can become a major headache. Designing a cafe without thinking about the future of your business is not a smart thing to do at all. So, from the beginning itself, you need to ask yourself –
"What this space is going to look like 5 or 10 years from now?"
"Will you be able to expand the business while still being in this space?"
"Or you'd prefer to shift to a new location?"
Depending on your answers, you need to create a strategy on how to design your cafe in such a way that expansion will become an effortless process, in a few years. For instance, you can go for mezzanine floors if you have an industry or 'old factory' style cafe.
---
Cafe Design Mistakes to Avoid #10
Not Following the Safety Regulations
Sometimes we see that new cafe owners make the terrible mistake of not acquiring the required permits before starting the construction process. Different parts of the country have a different set of safety regulations and compliance certificates to be procured. Learn about these requirements, acquire all the necessary permissions, and only after that, begin the process of construction.
If you have hired a contractor or a fit-out specialist to do the job, make sure this person has a proper licence before signing the contract. Not following the prescribed procedures can lead to heavy damage. You could end up paying a lot of money as fines or penalties or worse, your business license can be revoked by the authorities. Make sure you follow all the safety and prevention measures like fire safety instructions, emergency escape routes, etc.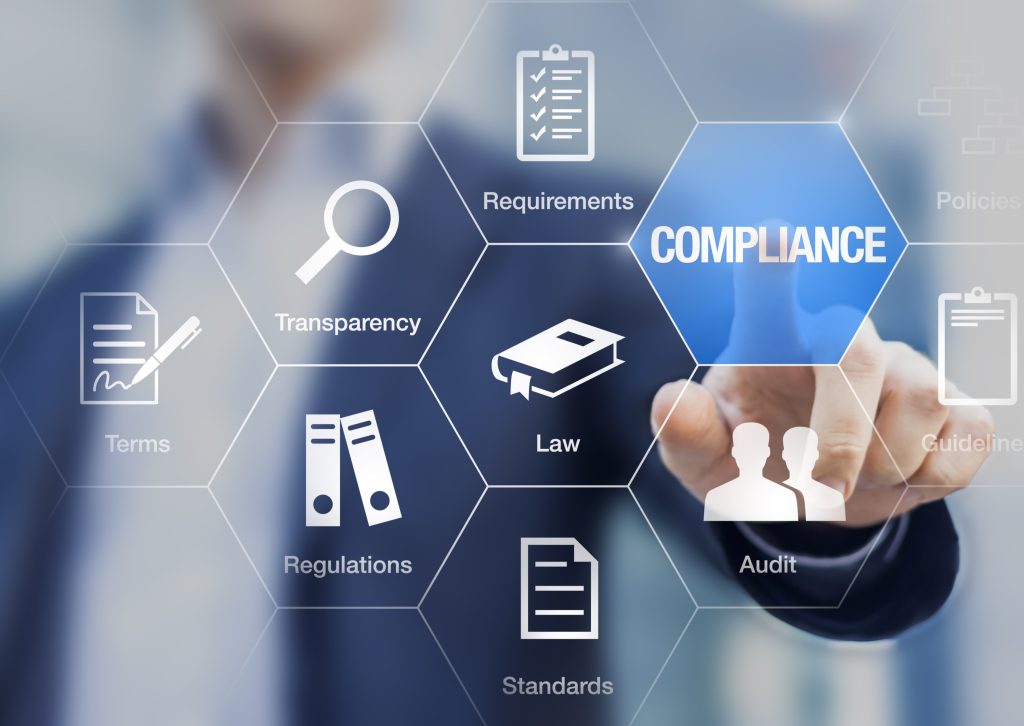 ---
Conclusion
Knowledge of these common cafe design mistakes allows you to plan the design process in a much more effective manner. Since you already know 'what could go wrong, it'll be easier to avoid these blunders. Do your research, read more material, and speak to people who've done this before. If you still feel you could use some help, do not hesitate to consult a competent fit-out company to make things simpler for you.
How Can ImpeccaBuild Help You Avoid These Cafe Design Mistakes
Since designing and decorating a cafe needs a certain amount of additional planning work and creative thinking, hiring an experienced fitout professional would undoubtedly make things easier and quicker. Call Us On: 1300 LETS BUILD or send us an email at: [email protected] to know more.
---
You Might Also like:
If you enjoyed reading "10 Cafe Design Mistakes To Avoid", you may also be interested in: